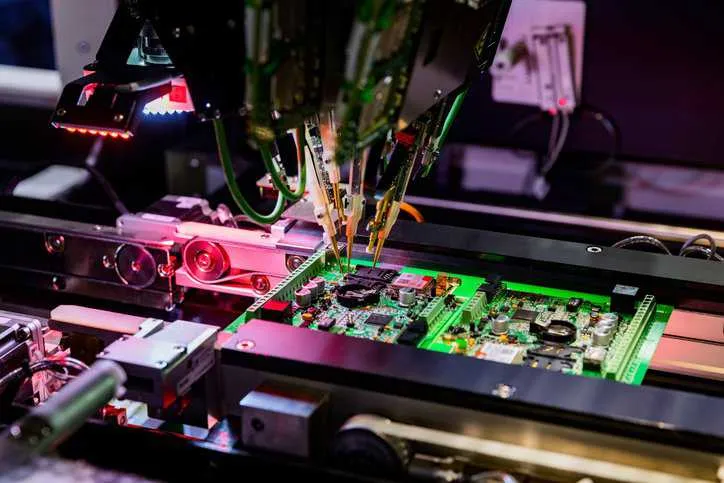 Even the U.S. Department of Defense (DoD) supply chain is vulnerable to the risk of counterfeit parts: the DoD estimates that as much as 15% of all spare and replacement parts for military electronics turn out to be counterfeit. Hence, it is critical to ensure quality management in the supply chain to detect which vendor or supplier created a cloned or counterfeit part as such parts compromise the reliability and safety of equipment. Luckily, the implementation of the requirements in SAE AS6081A-2023 is an effective vehicle for supply chain members to minimize the risk of conducting commerce in fraudulent/counterfeit electrical, electronic and electromechanical (EEE) parts.
SAE AS6081A-2023 establishes requirements and practices to mitigate the risk of buying, receiving, and selling suspect counterfeit or counterfeit EEE parts when purchasing them in the open market from brokers/distributors. It specifies the requirements, practices, and methods related to supplier management, procurement, inspection, and test/evaluation. The standard also details the response strategies when suspect counterfeit or counterfeit EEE parts are discovered. It defines these two terms:
Suspect Counterfeit EEE Part: A part for which there is objective and credible evidence indicating that it is likely a counterfeit.
Counterfeit Materiel or EEE Part: An unauthorized copy, imitation, substitute, or modified materiel (i.e., military materials and equipment) or EEE part, which is knowingly, recklessly, or negligently misrepresented as a specified genuine item from an authorized manufacturer
SAE AS6081A-2023: Counterfeit Electrical, Electronic, And Electromechanical (EEE) Parts: Avoidance, Detection, Mitigation, And Disposition – Independent Distribution is available on the ANSI Webstore.
What Is the Difference Between AS6081 and AS5553?
It is important to note, that AS6081 and AS5553 are complementary but different standards. AS6081, a related standard to AS5553, was created for independent distributors to comply with requirements for the prevention of counterfeit parts by implementing documentation and testing requirements. AS5553 is particularly useful for organizations that design and manufacture EEE products and need guidance on how to avoid counterfeit electronic components from inclusion in products. After adopting this quality standard, an organization could have confidence utilizing an AS6081 independent distributor (versus an authorized distributor) for all their purchases EEE parts and components.
AS6081 requires detailed test and inspection methodology documentation including results, sample size, acceptance/rejection criteria, disposition, and which recognized industry standard test or inspection methods were used to ensure that substandard parts do not get overlooked during inspection. The main difference between these standards is that AS6081 contains detailed prescriptive counterfeit parts avoidance requirements for purchases of EEE items from other than the manufacturer or manufacturer authorized sources; whereas, AS5553 requirements are intended to be for the higher level EEE part integrators. To learn more about AS5553, check out Preventing Counterfeit Electrical Aerospace Parts.
EEE Parts in AS6081
SAE AS6081A-2023 specifies that EEE parts are the components designed and built to perform specific functions using electric power and/or an electric or electromagnetic signal to demonstrate functionality, which are not subject to disassembly without destruction or impairment of design use. Examples of electromagnetic signals are radio waves, microwaves, infrared waves, visible light, ultraviolet waves, X-rays, and gamma rays. Electromechanical parts have electrical inputs with mechanical outputs, or mechanical inputs with electrical outputs, or combinations of each. The standard further details that EEE parts can include the following:
Electrical parts: Resistors, capacitors, inductors, wire, cables, transformers, and connectors
Electronic parts: Active devices, such as monolithic microcircuits, hybrid microcircuits, diodes, and transistors.
Electromechanical parts: Motors, synchros, servos, and some relays which may appear as assemblies but are considered parts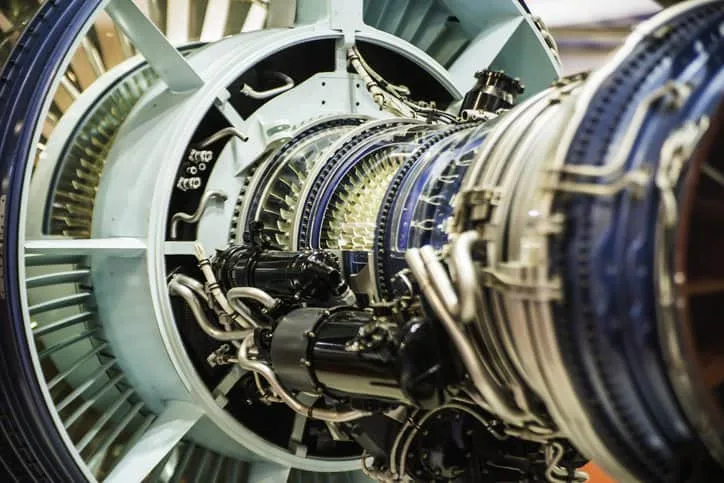 Control of Suspect Counterfeit and Counterfeit EEE Parts/Assemblies
When suspect counterfeit and counterfeit EEE parts/assemblies are considered non-conforming, SAE AS6081A-2023 maintains that they should be controlled in accordance with the organization's Quality Management System (QMS) requirements. Some measures the organization should take, as mentioned AS6081, include segregation of suspect or confirmed counterfeit parts from all other parts or products until disposition; prevention of such parts from re-entry into the supply chain; quarantine/segregation consisting of physical barriers and controlled access; independent verification testing of such parts; and the destruction of parts once retention requirements have been met or surrendering parts to requesting Authorities Having Jurisdiction.
Which Supply Chain Members Should Use AS6081?
SAE AS6081A-2023 sets forth practices and requirements for use by supply chain members: Independent Distributors or Brokers of EEE parts or any entity performing open market transactions that procure EEE parts and/or assemblies, regardless of type, size, and product provided. The types of sources of supply mentioned within this standard include the following:
Organizational chain management (OCM)
Original equipment manufacturer (OEM)
Authorized (franchised) distributor
Independent distributor
Broker
Stocking distributor
Aftermarket manufacturer
Additionally, SAE AS6081A-2023 is available for a certification program by Certification Bodies (CBs) accredited by an International Accreditation Forum (IAF) Multilateral Recognition Arrangements (MLA) Signatory Accreditation Body (AB), to meet customer, regulatory, or the organization's requirements to mitigate the risk of conducting commerce in suspect counterfeit or counterfeit EEE parts.
The standard does not "qualify" or "certify" the EEE parts nor does it apply to system integrators, their original equipment manufacturers (OEMs), or authorized (franchised) distributors and aftermarket manufacturers when supplying EEE parts obtained directly from the original component manufacturer (OCM) or the OCM authorized (franchised) distributor for whom they are authorized.
The Importance of Adherence to AS6081
As the most recognized and respected standard in its industry, adherence to SAE AS6081A-2023 is required by the U.S. Defense Logistics Agency (DLA) for independent distributors of electronic components. When a company sells directly or indirectly to the U.S. military, products sourced outside original equipment manufacturer (OEM) channels must conform to the AS6081 standard. Adhering to this strict standard is advantageous for electronic components intended for commercial or industrial use, because the requirements in AS6081 is considered one of the best ways to weed out substandard parts that could affect product or system performance, reliability, and safety risks.
Accreditation for AS6081 CBs
SAE AS6081A-2023 is an effective methodology for a counterfeit prevention standard for distributors of EEE parts. ANAB currently offers an accreditation for counterfeit electronics prevention for distributors (CEPD) for certification bodies (CBs) that certify organizations conforming with AS6081. This is a growing market not only for high technology organizations (Aerospace, Defense, Medical Device, Telecommunications, and Automotive) but many commercial applications as well. A CB applying for AS6081 ANAB accreditation should already be accredited or in application with ANAB for ISO 9001, AS9120 or ISO 13485 quality management systems or another ISO 9001-based sector-specific standard. See CEPD Requirements to better understand the specific requirements, and to apply for accreditation to AS6081 use this registration link for first-time users or this Enterprise Quality Manager (EQM) link for returning users.