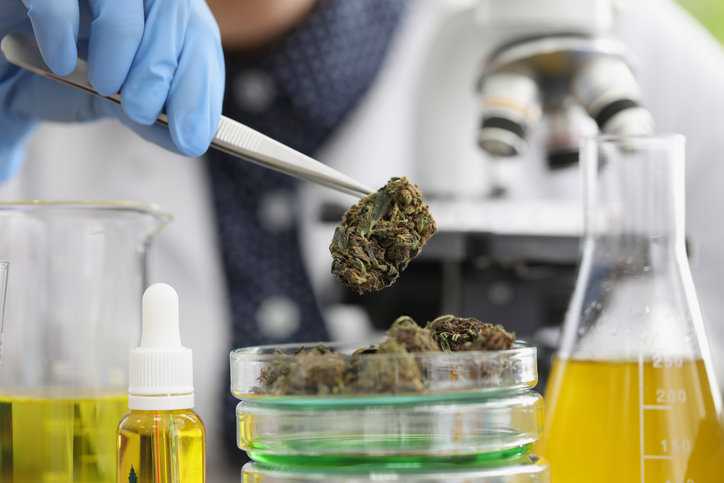 Cannabis and cannabis-derived products, like any regulated substance, need to be tested after harvest or manufacturing to ensure they are safe for consumption prior to sale in medical or adult-use markets. One-way regulators monitor cannabis and cannabis derived products for harmful levels of contaminants is by requiring the use of third-party testing laboratories. The competence of these independent laboratories is established in several ways, including voluntary or state required accreditation to ISO/IEC 17025, which requires laboratories to use scientifically valid testing and sampling methodologies that are representative of the cannabis product being tested. Test method verification and validation are critical to establishing the efficacy of a procedure and representative sampling of a product is critical in accurately reporting results that reflect the entire batch being prepared for sale.
Method Verification and Validation
Ensuring the validity of results for cannabis testing begins with robust method verification and validation. In the time since states started legalizing cannabis, many standard methods have been developed by AOAC, ISO, ASTM and other organizations, but laboratories must do their due diligence in ensuring that the method is fit for intended purpose and that the laboratory has the capability of performing the method to obtain expected results. Using verified and validated methods is not only required by ISO/IEC 17025, it also ensures the testing being performed is appropriate to obtain the desired results. Improper or lacking validations can lead to reported results not being accurate, and mis-representing the potency or harmful contaminant levels.
Sampling
Being a complex matrix, homogenization of cannabis is a continued challenge for laboratories. Whether the sampling is for a new matrix, for a new test procedure, or from a new client, the procedure and documentation used in the sampling process is vital to ensuring the test results accurately represent the larger sample or batch. Accurate, reliable test results start with a robust sampling plan that ensures homogeneity of material and accounts for differing qualities among plant material, as well as taking into consideration the regulatory requirements for "batch" or quantity of material tested. Many state regulations contain requirements for sampling of products prior to testing, with some regulations requiring the sampling be performed by an independent laboratory. The sampling plan and/or procedure used must be documented, including selection of samples or sites and preparation and treatment of samples. The laboratory must also retain records of sampling data, such as date and time of sampling, data to identify and describe the sample, personnel performing the sampling, equipment used, and environmental conditions, to name a few. Staying up to date with state regulations and/or using published sampling methods are two ways to ensure sampling is being performed correctly.
Cannabis Testing Laboratory Accreditation
The purpose of accredited testing is to provide transparency through independent and impartial testing of cannabis products by laboratories with the technical competence to perform the testing. Technical competence is evaluated during the assessment process, along with review of test methods and method validation, traceability of measurements and suitable test equipment. Laboratory accreditation demonstrates competence and promotes confidence in laboratory test results. Using an accredited laboratory for testing cannabis and cannabis products ensures impartiality, as well as reliable, consistent results backed by quality control activities.
ANAB's cannabis testing laboratory accreditation program provides independent, third-party accreditation assessments serving both the medical cannabis and adult-use recreational markets. The program uses ISO/IEC 17025 as the base standard, along with any relevant state regulatory requirements and supplemental requirements, such as SR 2401 Supplemental Accreditation Requirements: Cannabis Testing Laboratory and Sampling Accreditation Program.