Fire fighting was a sport at the 1900 Summer Olympics in Paris, France. Teams of professional and volunteer firefighters competed, and they were required to extinguish a fire and perform a rescue from a burning six-story building. With its famous engine and hook and ladder company No.1., Kansas City, Missouri, USA earned the gold medal. Like the Olympian firefighters, ASTM E84-23 Standard Test Method For Surface Burning Characteristics Of Building Materials ensures safeguards to property and personnel with its fire-test method of building materials.
ASTM E84-23 is a fire-test-response standard for the comparative surface burning behavior of building materials that include exposed surfaces like walls and ceilings. The objective of this test is to provide comparative measurements of the surface flame spread and smoke density of the specimen or building materials, select grade red oak and fiber cement board surfaces, that are under specific fire conditions. The test is done by observing and then reporting the flame spread index and smoke developed index along the specimen.
Surface flame spread: the spreading of a flame across the surface of the specimen away from the ignition source.
Flame spread index: a comparative measure derived from observations during the surface flame spread.
Smoke developed index: a comparative measure derived from smoke obscuration data collected during the test for surface burning characteristics.
How Dangerous Is Fire?
Fire is deadly. It can take less than 30 seconds for a fire to become uncontrollable, transforming from a small flame into a major blaze with toxic black smoke. Within minutes, a house will be full of flames and engulfed in black smoke. Both the extreme heat and smoke (a mixture of fine solid particles, droplets of waters, and other liquids) produced from a fire warrant great concern because they can cause fatalities.
Heat: a room fire can range from 100 degrees at floor level, 600 degrees at eye level, and 1,200 or more degrees at the ceiling. Inhaling this extremely hot air will scorch your lungs, melt clothes to your skin, and at 160 degrees it will burn your skin.
Smoke: fire produces toxic gases that make you disoriented and drowsy. The common cause of death in fires is from the coupled impact of toxic gases, thick smoke, and lack of oxygen.
Since fires can be deadly in a matter of seconds, fire-tests like the one in ASTM E84-23 exist, and fire protection devices like fire hydrants are widely accessible.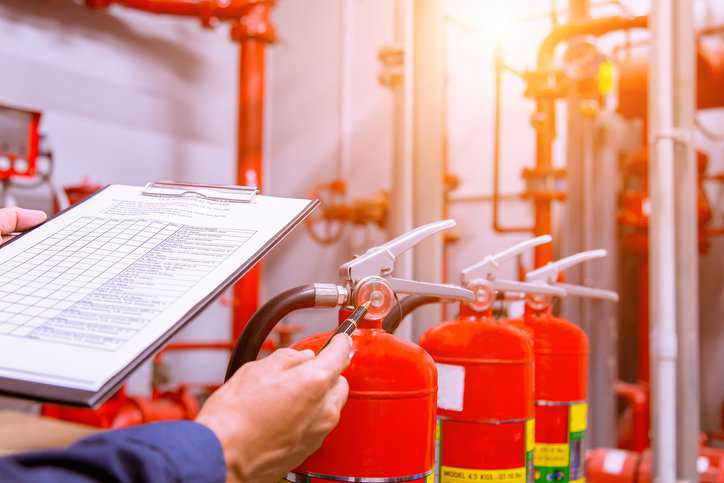 Who Invented the Fire Hydrant?
Fire hydrants are fire protection devices that extract water from pipelines and assure fast water supply in the event of a fire. It is unknown, however, who invented the fire hydrant, because its patent was destroyed when the patent office in Washington D.C. burned down in 1836. Frederick Graff Sr., chief engineer of the Philadelphia Water Works, is commonly credited for inventing the fire hydrant. Graff's hydrant was made out wood (and so were the water pipes in the Philadelphia Water Works), and the hydrant had a hose and a faucet outlet with a barrel design that had a valve on top.
The fire-test is conducted with the specimen's surface exposed face down to the ignition source in the ceiling position. The specimen is self-supporting by its own structural quality, held in place by added supports along the test surface, or secured from the back side. The test method exposes a nominal 24-ft (7.32 m) long by 20-in. (508 mm) wide specimen to a controlled air flow and flaming fire exposure adjusted to spread the flame along the entire length of the select grade red oak specimen in 51⁄2 min.
ASTM E84-23: Standard Test Method For Surface Burning Characteristics Of Building Materials is available on the ANSI Webstore.