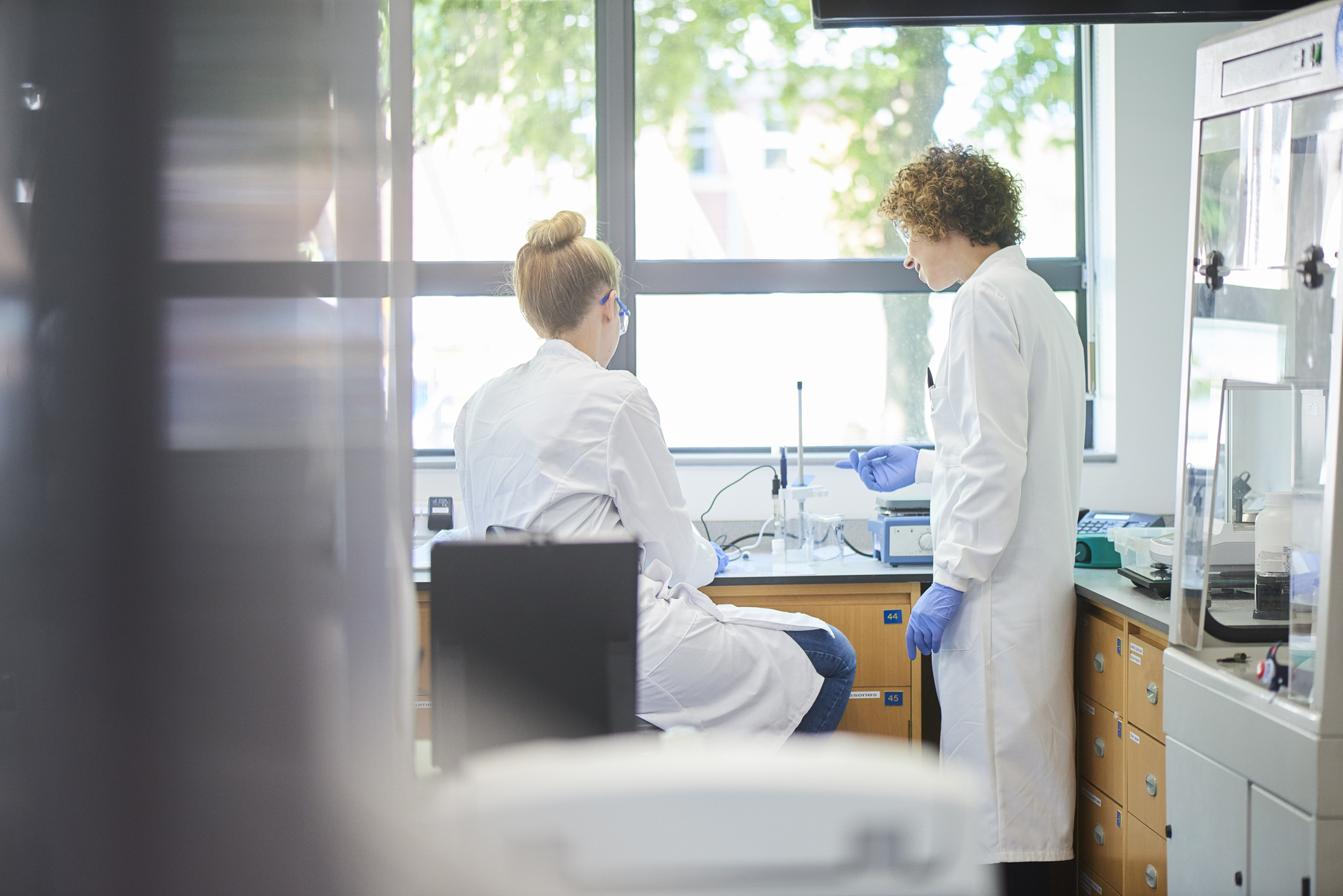 An American National Standard, ANSI/ASSP Z9.5-2022, focuses on laboratory ventilation.
Why Do We Ventilate Laboratories?
Air enters your body through your mouth or nostrils and travels through the throat, windpipe, and divides in the lungs into two main bronchial tubes, which split into bronchioles. At the end of these small branches are the alveoli, where the exchange of oxygen and carbon dioxide takes place. Every cell in your body needs oxygen to live, but what happens if you inhale harmful contaminants?
Inhalation is the most common way workplace chemicals enter the body. Just as oxygen travels throughout your bloodstream via the capillaries in the alveoli in your lungs, contaminants you inhale enter your bloodstream. Ventilation, along with various other protective measures, safeguards workers who interact with harmful contaminants.
What is ANSI/ASSP Z9.5-2022?
Applying to the ventilation in most laboratories, ANSI/ASSP Z9.5-2022 establishes minimum requirements and best practices for laboratory ventilation systems. Users of this American National Standard aim to protect personnel from physical harm and overexposure to harmful (or potentially harmful) airborne contaminants generated within laboratories. Where relevant, the standard's requirements can help protect property.
Specifically, ANSI/ASSP Z9.5-2022 covers a laboratory ventilation management plan, fume hoods, exposure control devices like gloveboxes and ductless hoods, lab ventilation system design, commissioning and performance testing, training, exhaust system maintenance activities, and air cleaning.
How Does ANSI/ASSP Z9.5-2022 Address Energy Considerations?
In addition to protecting personnel and property, ANSI/ASSP Z9.5-2022 confronts energy considerations.
There is an increasing pressure to operate laboratory facilities in environmentally sustainable ways. In April 2022, the National Oceanic and Atmospheric Administration (NOAA) measured atmospheric levels of carbon dioxide, which accounts for 65% of all greenhouse gas emissions, at 420 parts per million (ppm). In 2021, global energy-related carbon dioxide emissions rose by 6% in 2021 to 36.3 billion tonnes, their highest level in history.
With this, environmental sustainability is in the interest of every business. For laboratories, this encompasses careful consideration of how energy is used by the buildings' ventilation system, both for conditioning air supplied to the laboratories and the energy used moving air through the building.
Who Needs ANSI/ASSP Z9.5-2022?
While ANSI/ASSP Z9.5-2022 is written for all laboratory ventilation stakeholders, it places an emphasis on those with legal responsibilities and liability for providing a safe laboratory. However, the standard also proves useful for the needs of users/operators, industrial hygienists, and other safety and environmental professionals.
What Does ANSI/ASSP Z9.5-2022 Not Cover?
General laboratory safety practices are not included in ANSI/ASSP Z9.5-2022 except where they relate to the ventilation system's proper function or effectiveness. This standard cannot provide designers and users with everything needed for conducting hazard assessments, and it does not address comprehensive hazard control for particular hazards posed by laboratory operations.
Furthermore, this standard does not apply to the following types of laboratories, hoods, or systems except in relation to general laboratory ventilation:
animal facilities
biosafety cabinets
explosives laboratories
high containment facilities (e.g., BSL 3, BSL 4, facilities operating under "chemical surety plans," etc.)
laminar flow hoods and isolators (e.g., a clean bench for product protection, not employee protection)
radioisotope laboratories
fire, smoke or emergency response systems
What Are Related Standards for Laboratory Ventilation?
Various other American National Standards deal with laboratory ventilation for different use cases. For instance, laminar flow biosafety cabinets are addressed in NSF/ANSI 49-2020: Biosafety Cabinetry: Design, Construction, Performance, And Field Certification (you can learn more about this standard in our post NSF/ANSI 49-2020: Biosafety Cabinets Design and Performance). ANSI/ASSP Z9.14-2020: Testing And Performance-Verification Methodologies For Biosafety Level 3 (BSL-3) And Animal Biosafety Level 3 (ABSL-3) Ventilation Systems covers high containment facilities at biosafety level 3 (learn more in our post Biosafety Level 3 (BSL-3) Ventilation Systems, ANSI/ASSP Z9.14-2020).
For fume hoods (laboratory hoods), users can turn to ANSI/ASHRAE Standard 110-2016: Methods Of Testing Performance Of Laboratory Fume Hoods (learn more in our post ANSI/ASHRAE 110: Laboratory Fume Hoods Performance Testing). This standard and ANSI/ASSP Z9.5-2022 are available together as the ANSI/AIHA/ASSE Z9.5 and ANSI/ASHRAE 110 – Laboratory Ventilation Package (learn more about this standards package in our post Laboratory Ventilation Package: ANSI/AIHA/ASSE Z9.5 and ANSI/ASHRAE 110).
Where Can You Get ANSI/ASSP Z9.5-2022?
ANSI/ASSP Z9.5-2022: Laboratory Ventilation is available on the ANSI Webstore.