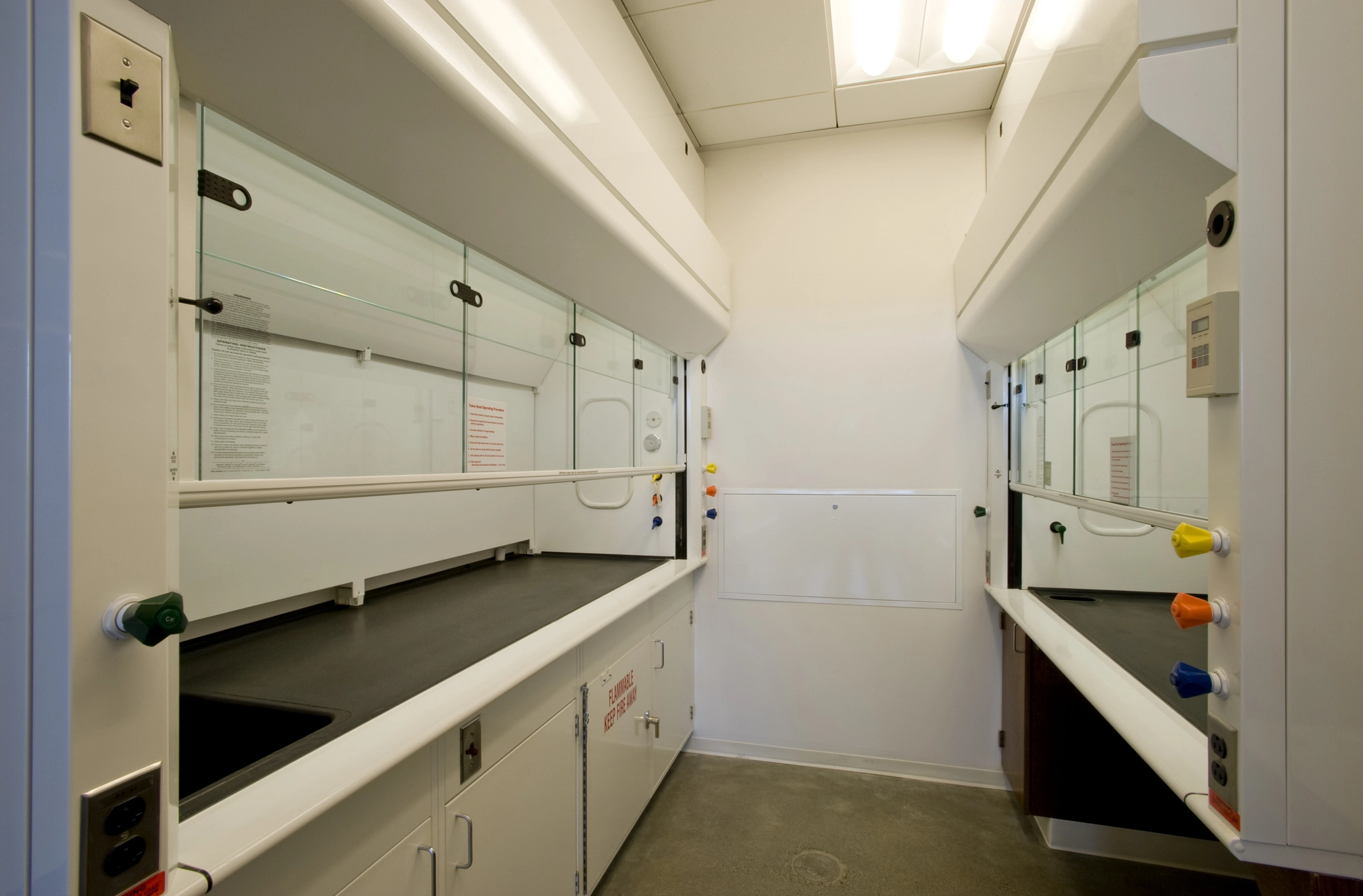 An American National Standard used for performance testing, ANSI/ASHRAE Standard 110-2016, specifies a quantitative and qualitative test method for evaluating fume containment of laboratory fume hoods (laboratory hoods).
What is ANSI/ASHRAE 110-2016?
ANSI/ASHRAE 110-2016 covers a method of testing that applies to many different types of fume hoods, including conventional, bypass, auxiliary air, and variable-air-volume (VAV) laboratory fume hoods. It is intended primarily for factory testing but can also be used to assist the testing procedure for installed laboratory hoods.
How Does ANSI/ASHRAE 110-2016 Address Fume Hood Performance?
The inhalation of toxic fumes is one of the leading hazards in laboratories. Fume hoods limit exposure to hazardous chemicals and contaminants, so their reliable performance is essential in many laboratory operations. OSHA 1910.1450 requires:
"that fume hoods and other protective equipment are functioning properly and specific measures that shall be taken to ensure proper and adequate performance of such equipment."

OSHA1910.1450(e)(3)(iii)
ANSI/ASHRAE 110-2016 helps ensure the performance of fume hoods through requirements for several procedures, including tests to visualize the flow of fumes, detect low concentrations of tracer gas, and determine the gas that can escape from the hood sash. It includes comprehensive diagrams that demonstrate the appearance of a thoroughly tested laboratory hood.
Changes to ANSI/ASHRAE 110-2016
The previous revision of this standard was released in 1995, and the 2016 update includes modifications to the testing procedures and the information-based sections of the document, which were significantly expanded.
In addition, the 2016 version of the standard requires digital collection of data during testing procures, rather than allow for manual data collection. In this way, ANSI/ASHRAE 110-2016 better matches the practices of the industry and takes advantage of modern technology.
ANSI/ASHRAE Standard 110-2016: Methods Of Testing Performance Of Laboratory Fume Hoods is available on the ANSI Webstore. Users in need of this standard and ANSI/ASSP Z9.5-2022: Laboratory Ventilation can acquire both together as ANSI/AIHA/ASSE Z9.5 and ANSI/ASHRAE 110 – Laboratory Ventilation Package.