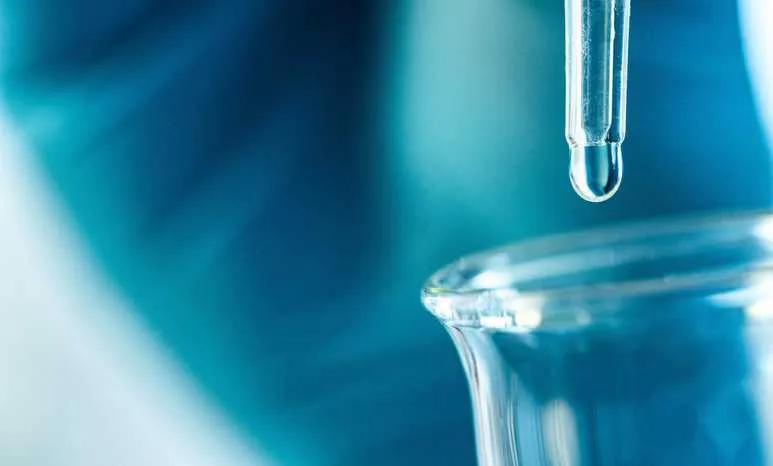 Overview of Laboratory Accreditation
Laboratory accreditation is an attestation of the laboratory's competence to perform measurements based on a defined scope of accreditation. For a broader definition, accreditation is a means of assurance that the laboratory adheres to internationally recognized standards, such as ISO/IEC 17025:2017 – General requirements for the competence of testing and calibration laboratories or ISO 15189 – Medical laboratories – Requirements for quality and competence. Accreditation bodies that are signatories the International Laboratory Accreditation Cooperation, ILAC, like ANAB, are the ones providing accreditation.
Accreditation is accomplished through conformity assessment of the laboratory by a competent assessor or team of assessors. The assessors evaluate the laboratory's management system and conformity assessment methods. Validity and appropriateness of methods, suitability of equipment, competence of personnel, and quality control procedures are a few of the areas that the assessor will focus on during the assessment. As part of the assessment, the laboratory will demonstrate technical competence through method witnessing as a technical competence evaluation.
Ultimately, accreditation is an independent demonstration that the systems and processes of the laboratory conform to specified requirements, are effectively implemented, and produce valid results.
Benefits of Accreditation
Consumers, manufacturers, and regulators benefit from accreditation.
Consumers can use accreditation as a basis for selecting products. Products that have been tested or calibrated by an accredited laboratory have the added confidence that the product meets specified requirements. Manufacturers can avoid the cost of failures and recalls when their products are tested or calibrated prior to reaching the marketplace.
Regulators use accreditation as a means to enforce national health, safety, and environmental legislation and as a means to achieve public policy goals. Federal, state, and local authorities rely on ANAB accreditation to demonstrate value and assure competency for many public programs, such as food safety. Furthermore, scheme owners rely on ANAB accreditation to promote consumer confidence.
What Are Accredited Laboratories?
Accredited laboratories, through attestation of their competence, are capable of producing valid data using technically competent staff, valid test methods, traceable measurements, and suitable measuring equipment. Confidence in the data generated is further enhanced through the independence and impartiality of the laboratory. Conformity assessments and subsequent accreditation of the laboratory demonstrates competence, reduces risk, ensures consistency, and promotes confidence in the products and services subject to the measurements performed.
The Accreditation Process
ANAB provides laboratory accreditation to ISO/IEC 17025 and many other standards across industry-specific programs. ANAB also provides accreditation for integrated management systems to multiple standards and programs. The accreditation process begins with a request for quote.
Once the quote is reviewed, the laboratory then submits an application, which includes a draft, or proposed, scope of accreditation. When the laboratory is ready, an assessor or team of assessors will perform a document review of management system and technical documents. This document review ensures that the laboratory is ready for the accreditation assessment.
ANAB believes in a partnership approach to laboratory accreditation assessments. Throughout the laboratory accreditation process, ANAB focuses on the laboratory's needs while ensuring all accreditation requirements are met. After the accreditation assessment, the laboratory is provided time to address any nonconformities noted during the assessment through corrective action.
Once all issues have been resolved, an accreditation decision is made, and a final scope of accreditation and accreditation certificate is presented to the laboratory. The laboratory then enters into a cycle of surveillance and reassessment. Special activities, such as scope expansion visits, can be planned during the accreditation cycle if the laboratory chooses to increase their scope of accreditation, for example.
The Value of Accreditation for Laboratories
Formally recognizing a laboratory's competence to perform measurements promotes confidence in the validity of results generated by the laboratory. Laboratory accreditation is an internationally recognized means for evaluating a laboratory's management system and technical operations. Accreditation ensures that laboratories are competent to produce reliable, accurate results to promote confidence in the marketplace.
If you want to demonstrate confidence in your laboratory's operations through accreditation by ANAB, request a quote here. You can also register for training to become better informed on the requirements of laboratory standards and accreditation and learn more about ANAB's lab accreditation programs through the links below:
ISO/IEC 17025 Laboratory Accreditation
ISO 15189 Medical Laboratory Accreditation
California Environmental Laboratory Accreditation Program (ELAP)