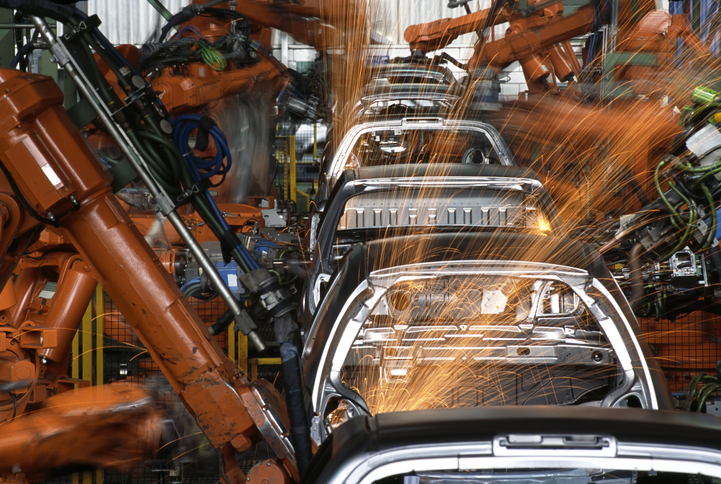 Using Accredited Calibration Laboratories in Automotive Manufacturing
Since the publication of the third edition of QS-9000 in 1998, the automotive manufacturing community has been seeking improve the quality of measurements by requiring the use of accredited calibration suppliers. This standard and all subsequent iterations prior to the publication of IATF 16949:2016 fell short of requiring that the calibrations services purchased bear evidence of accreditation.
In response to the automotive manufacturing communities desire to use accredited organizations and keep costs low, laboratories began offering both accredited and non-accredited services (on scope and off-scope) or tiered services where a service might be on a scope of accreditation and still offered as non-accredited at a different price point.
One result of this price point difference was lower cost calibrations typically equating to less rigor and/or fewer measurements to reduce the time required for these calibrations. In some cases, the instrumentation used for these non-accredited calibrations was also non-accredited to reduce the cost of traceability. The unfortunate result of the permissive language in these standards, in many cases, was the automotive manufacturing community not meeting its objective of improving measurements or quality.
"External Laboratories" in IATF 16949:2016
Clause 7.1.5.3.2 of International Automotive Task Force (IATF) 16949:2016 "External Laboratories" refers to organizations that are contracted by IATF 16949-complaint organizations to perform inspection, test, or calibration services. This clause states, "the laboratory shall be accredited to ISO/IEC 17025 for calibration or testing", and that the certificate or report issued shall include the accreditation symbol. This new language now requires that the purchased calibration services bear the evidence of accreditation as originally intended.
This clause also states that the laboratory shall be acceptable to the customer. The context of this section identifies the customer as the organization contracting the IATF 16949-complaint organization.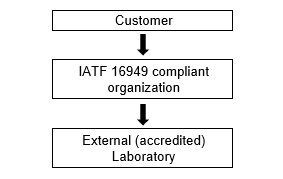 The ANAB Accreditation Symbol on Accredited Laboratories
ANAB PR 1018 section 5.1 states that the ANAB Accreditation Symbol shall only be used on reports that contain accredited information as indicated on a scope of accreditation. Any calibrations that reference to accreditation must meet all the requirements of ISO/IEC 17025. Laboratories are prohibited from referencing their accreditation for calibrations that do not satisfy these requirements.
Since accredited laboratories must meet ISO/IEC 17011 requirements for symbol usage as defined by their accreditation body, an IATF 16949-complaint organization must now purchase accredited services from External Laboratories in order to meet the requirements for use of the accreditation symbol.
Please note that IATF 16949:2016 provides for means for qualifying external laboratories other than 3rd-Party accreditation.