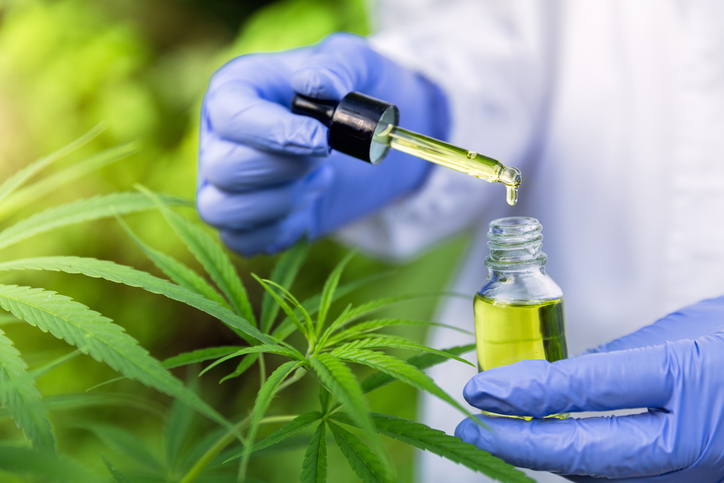 The 2019 Farm Bill approved by Congress in December 2018 allows hemp cultivation broadly, reversing previous restrictions. But just because hemp products are more available, does that mean they're safe?
Hemp is defined in the legislation as a type of cannabis plant, with one key difference between hemp and marijuana being that hemp cannot contain more than 0.3% of tetrahydrocannabinol (THC). The law allows the transfer of hemp-derived products across state lines for commercial or other purposes. It also puts no restrictions on the sale, transport, or possession of hemp-derived products, so long as those items are produced in a manner consistent with the law.
What is CBD and Is It Legal?
Cannabidiol (CBD) is a non-intoxicating compound found in cannabis plants and, therefore, is a hemp-derived product.
As soon as the legislation was passed, it seemed as if inboxes were flooded with ads to purchase CBD products, including oils and tinctures.
The 2019 Farm Bill ensures that CBD derived from hemp will be legal, if and only if that hemp is produced in a manner consistent with the bill, associated federal regulations, association state regulations, and by a licensed grower. All other CBD products, produced in any other setting, remain a Schedule I substance under federal law and are thus illegal. The one exception is pharmaceutical-grade CBD products approved by the Food and Drug Administration.
Product Safety for CBD
While there's ongoing research to determine the safety of the CBD compounds, there are hidden dangers in CBD products. Huge amounts of hemp are required to extract a small amount of CBD, thereby raising the risk of toxic contaminants because hemp is a "bio-accumulator" that draws heavy metals from the soil. This also is the case for pesticides that may be used on the plant during its growth cycle. In addition, industrial solvents may be present as a result of the extraction process. Other considerations include contamination by bacteria, fungi, and other foreign matter.
Testing of CBD Oil
It's important to not just take a company's word that their CBD oil is free of contaminants. Having the CBD tested by an independent, third-party, ISO/IEC 17025-accredited laboratory is the best way to ensure the safety, quality, and potency of the product. 
A third-party, ISO/IEC 17025-accredited laboratory can test for content, so you know you are purchasing the concentration of CBD as indicated on the label. Accredited laboratories can also test to ensure your CBD product is free from heavy metals, pesticides, residual solvents, bacteria, fungi, and other foreign matter.
To find an ANAB-accredited testing lab, go to http://search.anab.org and search keywords "CBD," "cannabidiol," and "cannabinoids."