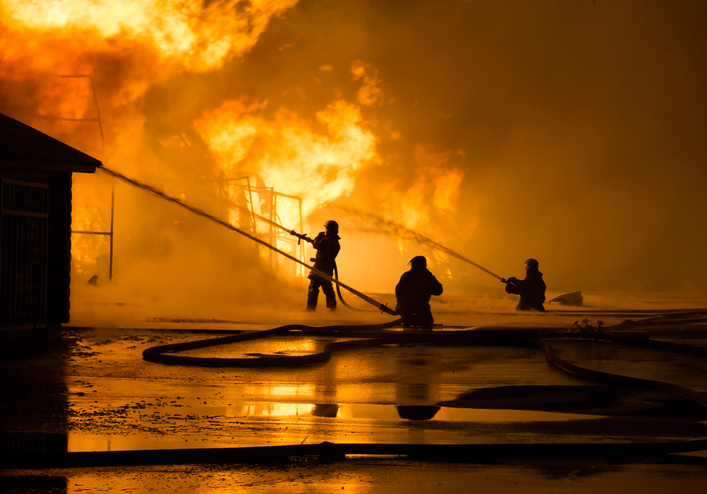 In New York, firefighters are often called the bravest. While being a firefighter is more dangerous than the typical desk job, it is important to note that firefighters are highly trained personnel that go through rigorous evaluations to become "the bravest." Job performance requirements (JPRs) can be found in the latest edition of NFPA 1001-2019: Standard for Fire Fighter Professional Qualifications.
Where Did the First Organized Firefighting Brigade Start?
The first recorded fire brigade dates back to Ancient Rome, where one of the richest men in the region, Marcus Licinius Crassus, formed his own brigade. What a hero, right? Not so much. As fires were burning, Marcus Licinius Crass would negotiate with the owner of the property in order to find a suitable price to put out the fire. If he and the property owner could not come to an agreement, he would let the building go up in flames.
How Many Firefighters Are There in the US?
In 2015, there were roughly 1,160,450 local firefighters in the US, according to NFPA numbers. 7.3% of these firefighters were women. 70% of the total number of firefighters in the US were volunteers while 30% were career firefighters. 71% of the career firefighters worked in areas with populations of 25,000 or more. In 2015. there were an approximated 29,727 fire departments in 2015.
How Many Fires Are There in the US?
According to NFPA, 1,319,500 fires were responded to by United States fire departments in 2017. There were 3,400 civilian fatalities and 14,670 injuries because of these fires.
What is the Standard for Firefighter Qualifications?
In a position so critically important to public safety, there needs to be a certain set of guidelines to assure that firefighters are qualified for their positions, such asuidelines like those found in NFPA 1001-2019. The standard distinguishes the minimum job performance requirements (JPRs) for Fire Fighter I and Fire Fighter II professional qualifications. Organization and management responsibility are not addressed in this standard.
Before training to meet NFPA 1001-2019, personnel must first meet some separate requirements. They are:
AHJ-established education requirements
AHJ-established age requirements
AHJ-established medical requirements
AHJ-established job-related physical performance requirements
AHJ-established background investigation and character traits as reference requirements
NFPA 1001-2019 revises the 2013 edition of the same standard, so it has some changes. They are:
General guidelines for firefighters are combined into one chapter.
A chapter was added to identify the role of firefighters in providing emergency medical services.
The concept of field reduction of contaminants is defined to address chronic exposure to carcinogens.
Performance guideline regarding the behavioral health challenges faced by firefighters and recognition of critical incident stress is included.
Updated annexes and added a JPR matrix.
Added annex section regarding Fire Fighter Life Safety Initiatives of the National Fallen Fire Fighter Foundation.
NFPA 1001-2019: Standard for Fire Fighter Professional Qualifications is available on the ANSI Webstore.