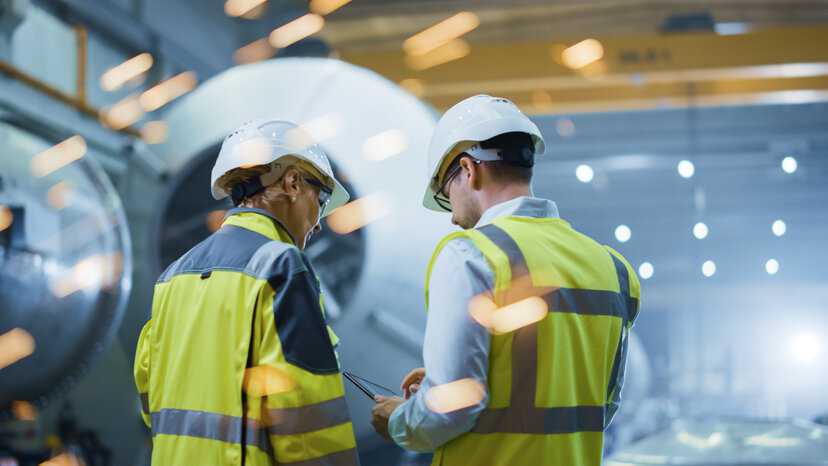 Workcred has published a new report examining the value of credentials and their use in the manufacturing sector: Examining the Return on Investment of Manufacturing Credentials. The report is a result of a grant from the National Institute of Standards and Technology's (NIST) Hollings Manufacturing Extension Partnership (MEP), and reflects the views of individuals who work in the small- and medium-sized facilities that are a part of NIST's national network of MEP Centers.
The approach used in this research—structured interviews with individuals—has the benefit of providing individuals the opportunity to share their own story in their own words. While surveys can offer a representative view of a larger population, more insight is gained when individuals are allowed to contextualize their choices and values. This type of research can be particularly informative when researching non-degree credentials because the credentials involved are varied in scope, purpose, and provider. And while our research focuses on the manufacturing sector, it can apply to individuals in all sectors.
There is significant value in understanding the choices made and value placed on credentials and work by individuals. The report highlights that individuals value earning new credentials and see benefits from these credentials apart from wage increases or new employment. For example, one individual interviewed earned a new credential which facilitated a change in his position. While this new position did not have a higher wage, it allowed this worker to transition from working the overnight shift to a daytime shift, thereby allowing him to spend more time with his family. For that worker, there was significant value which was not reflected in wages or employment.
Much of the research on credentials and workforce has focused on employer's value for credentials, with an emphasis on wages, hiring, and employment. While employers are an important consumer of credentials and need to be part of the research, when only this limited data is used the results do not reflect the full picture. Without additional validation from other data sources, this information should not be the sole basis for new policies or practices and cannot be generalized. 
Including worker-centered research should be a priority for the credential and workforce research community. Strada Education Network, Digital Promise, and other organizations have done/are doing worker- and learner-centered credential and workforce research, but much more work needs to be done in this area.
One particular concern is the recent trend toward "rating" non-degree credentials or developing lists of credentials with "value." Approaches for these types of activities seem to focus disproportionately on the labor market value of a credential and do not consider how individuals value the credential or how it can support professional goals and advancement. 
Our research also suggests that individuals are not looking at job postings, credential databases, or other publicly available data sources on credentials and career opportunities. Rather, they are making choices based on what they hear from their peers and supervisors, who themselves have imperfect information. Furthermore, their life circumstances are playing into their decision and/or constraining their choices. Better understanding how workers are seeking information on credentials and career opportunities and the constraints they face will help existing resources evolve to better meet workers' needs.
As researchers and policymakers seek out information and develop solutions to workforce problems, they must include the perspective of the individuals as well as other credentialing system stakeholders. Understanding and incorporating how individuals value credentials and use them is essential to ensuring workforce policies and programs are successful.
See other results and recommendations to operationalize the findings of this research in the report: Examining the Return on Investment of Manufacturing Credentials.