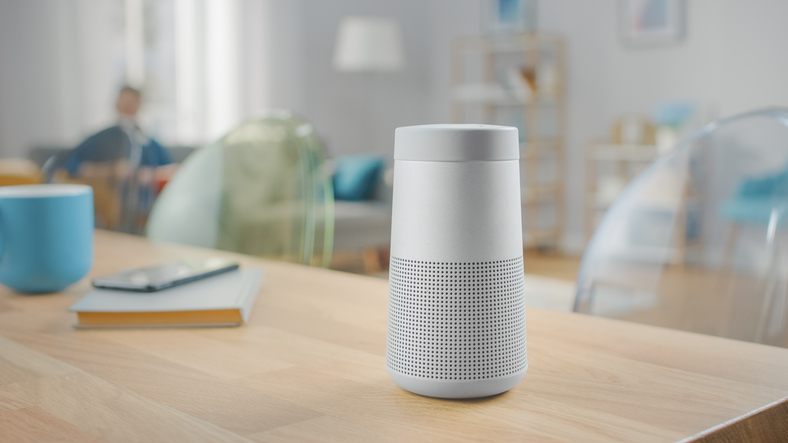 With the longest wavelengths in the electromagnetic spectrum, radio wave emissions derive from cosmic sources throughout the universe. More locally, radiofrequency emissions flourish, thanks to the many sources emitting the audible form of radiation. One such type that you may be in contact with at this very moment is unlicensed wireless devices. These devices are the focus of IEEE/ANSI C63.10-2020, which provides testing procedures for their compliance.
Unlicensed Wireless Devices
Almost all electronic-electrical products are capable of emitting radiofrequency energy, and unlicensed wireless devices are no exception. Whether they're called unlicensed wireless devices, unlicensed transmitters, intentional radiators, or license-exempt transmitters, these devices have the potential to cause interference to radio services. Specifically, according to the Federal Communications Commission (FCC), an intentional radiator is:
"A device that intentionally generates and emits radio frequency energy by radiation or induction."

47 CFR Section 15.3 (o)
Typically, these devices can be operated without an individual license in some countries if they comply with certain requirements. In the US, the FCC regulates radiofrequency devices contained in products with the capability to emit radiofrequency by radiation, conduction, or other means. Regulations for intentional radiators are outlined in 47 CFR Part 15, Subparts C through F and H.
Types of Unlicensed Wireless Devices
License-exempt transmitters include a range of equipment, such as:
Wireless garage door openers
Wireless microphones
RF universal remote control devices
Cordless telephones
Wireless alarm systems
Intrusion detectors
Antipilferage devices
Wi-Fi transmitters
Bluetooth radio devices
Frequency hopping and direct sequence spread spectrum devices
Automatic vehicle identification systems
About IEEE C63.10-2020
To demonstrate regulatory compliance to these various unlicensed wireless devices, testing the devices in a repeatable and reproducible method is a necessity. IEEE/ANSI C63.10-2020: American National Standard Of Procedures For Compliance Testing Of Unlicensed Wireless Devices does just this for intentional transmitters operating in 9 kHz to 231 GHz frequency.
IEEE/ANSI C63.10-2020 presents standard measurement and testing methods to show compliance with the technical specifications for most wireless devices. In its expansive guidance, the American National Standard outlines considerations for instrumentation, measurements, testing, and preparing test reports. It further outlines tests for specific devices and features sections on procedures for:
Determining emissions from FM transmitters in vehicles
Testing millimeter-wave systems
Measuring ultra-wideband devices
Testing digital transmission system (DTS) devices
Testing Unlicensed National Information Infrastructure (U-NII) devices
Measuring device operating using antenna arrays with beam-steering and/or beamforming capability
Combining emissions and computing directional gain from devices with multiple outputs
Whitespace device testing
Measuring devices equipped with wireless power transfer functionality
The main text of the standard is augmented by a series of annexes that provide support by detailing certain measurement methods and facilities. For example, Annex A explains cross-reference procedures between FCC regulatory requirements and ANSI C63.10 test methods, and Annex C details Pulse desensitization considerations for emission measurements using a spectrum analyzer or electromagnetic interface (EMI) receiver.
IEEE/ANSI C63.10-2020: American National Standard Of Procedures For Compliance Testing Of Unlicensed Wireless Devices is available on the ANSI Webstore. It is also available as part of the IEEE/ANSI C63.4 / IEEE/ANSI C63.10 – Wireless Devices and Radio Noise Emissions Package.
Exemptions to IEEE C63.10-2020
While IEEE/ANSI C63.10-2020 helps demonstrate compliance with the majority of wireless devices currently in wide use, not all unlicensed wireless devices will be covered by the standard. Furthermore, this American National Standard does cover test methods for unlicensed wireless devices addressed in existing standards. This includes Unlicensed Personal Communications Services devices, as they are already covered under ANSI C63.17-2013, as well as RF exposure conformity assessment methods subject to IEEE Std 1528-2003 and related standards. Test methods for Dynamic Frequency Selection (DFS) functionality required for U-NII devices in the United States and industrial, scientific, and medical equipment are not considered by this standard.
Unintentional Radiators
Since IEEE/ANSI C63.10-2020 is focused on intentional radiators, it specifically excludes the measurement of radio emissions from unintentional radiators. As defined by the FCC, an unintentional radiator is:
"A device that intentionally generates radio frequency energy for use within the device, or that sends radio frequency signals by conduction to associated equipment via connecting wiring, but which is not intended to emit RF energy by radiation or induction."

47 CFR Section 15.3 (z)
Unintentional radiators can use digital logic or electrical signals operating at radio frequencies for use within the product. Today the majority of electronic-electrical products use digital logic operating between 9 kHz to 3000 GHz and are regulated under 47 CFR Part 15 Subpart B.
Some examples of electrical-electronic products with unintentional radiators include:
Coffee pots
Wrist watches
Cash registers
Personal computers
Printers
Telephones
Garage door receivers
Wireless temperature probe receiver
RF universal remote control