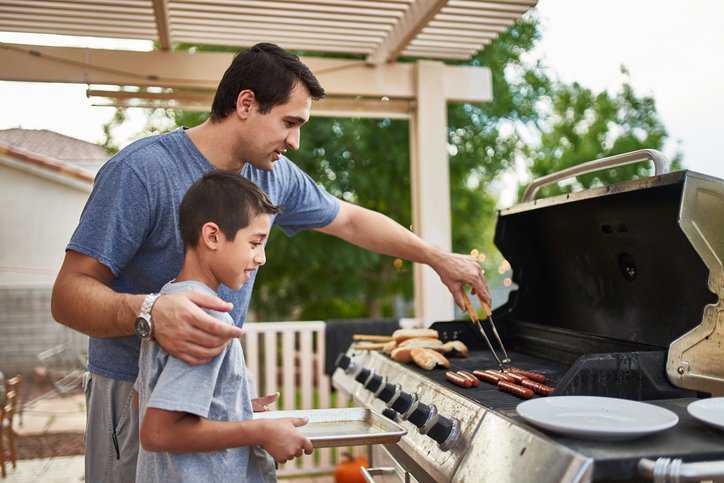 Cooking with an outdoor gas appliance, like a grill, uses minimal energy and keeps heat outside, lowering your energy bill. In other words, due to the increase in temperature, an indoor cooking appliance could cause a spike in air conditioning inside your house, raising your energy bill. Cooking outside can save you money, and it is important to do so safely. CSA/ANSI Z21.58-22/CSA 1.6-2022: Outdoor Cooking Gas Appliances specifies performance, testing, and construction requirements of outdoor cooking gas appliances.
Outdoor Cooking Gas Appliances
As defined by CSA/ANSI Z21.58-22, an outdoor cooking gas appliance might be a:
Broiler unit (open top or top-fired broiler)
Top or surface unit
Oven of the non-self-cleaning type
RV grill
These appliances may have fuel types operating at inlet gas pressures not exceeding 1/2 psi (3.5 kPa) for connection to a fixed fuel piping system for use with these gases:
Natural gas
Manufactured gas
Mixed gas
LP gases
LP gas-air mixtures
CSA/ANSI Z21.58-22 applies to newly manufactured outdoor cooking gas appliances constructed entirely of new, unused parts and materials. Portable, stationary, or built-in outdoor cooking gas appliances are in the scope of the standard as well as cooking gas appliances mounted to the exterior of a recreational vehicle (RV grills) for connection to the recreational vehicle's low-pressure liquefied petroleum (LP) gas supply system. Moreover, the American National Standard covers functional safety, electrical equipment and wiring, manufacturing and production tests, performance, and construction and assembly of outdoor cooking gas appliances.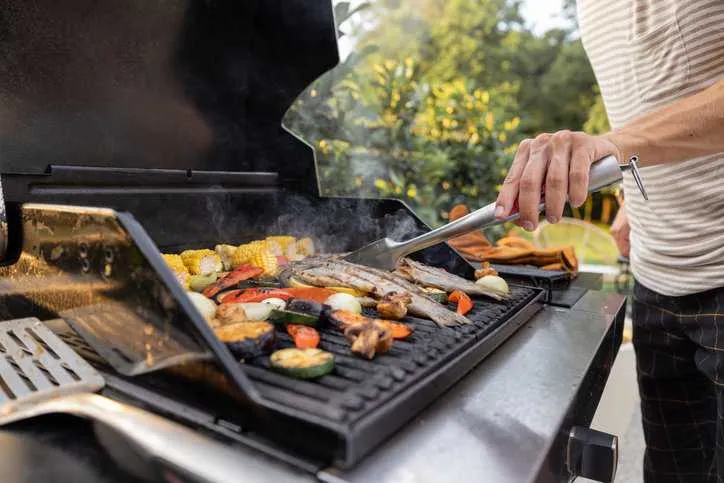 What Cooking Gas Is the Best?
Liquefied Petroleum Gas (LPG) is the gas in a cooking cylinder and is primarily used as cooking fuel. When compared to other fuels like natural gas, propane and LPG gas heats faster and has higher energy output. LPG is a highly efficient cooking fuel for these reasons:
It is economical (helping you cooker last longer since there is a lack of residue inside the cooker)
It has an excellent heating capacity (helping cook food in less time, saving fuel costs)
Undergoes complete combustion
Produces no residue and particulate matter (meaning minimum maintenance cost and lesser carbon footprint)
CSA/ANSI Z21.58-22 is the sixth edition of ANSI Z21.58/CSA 1.6, Outdoor Cooking Gas Appliances. This standard that has been updated to reflect current industry practice and address CSA Group's guide on drafting Standards. Here are the major changes to this edition:
Zinc coated steel not exposed to temperatures exceeding 500 °F (260 °C)
Prohibition of ventilation openings on the front of portable grills
Increased ventilation size requirements for built-in grill enclosures
Existing coverage of CSA C22.2 No. 60335-2-102 added as alternative to CSA C22.2 No. 3
Coverage for low temperature operation of outdoor cooking appliances added
Appliances are to be tested at an altitude of less than 2000 ft (600 m) above sea level
Calculations updated to more accurately reflect appliance inputs and efficiencies
Testing in winds of up to 10 mph extended to operation of burners on low setting
New Annex B, which permits manufacturers to offer smart enabled appliances
CSA/ANSI Z21.58-22/CSA 1.6-2022: Outdoor Cooking Gas Appliances is available on the ANSI Webstore.