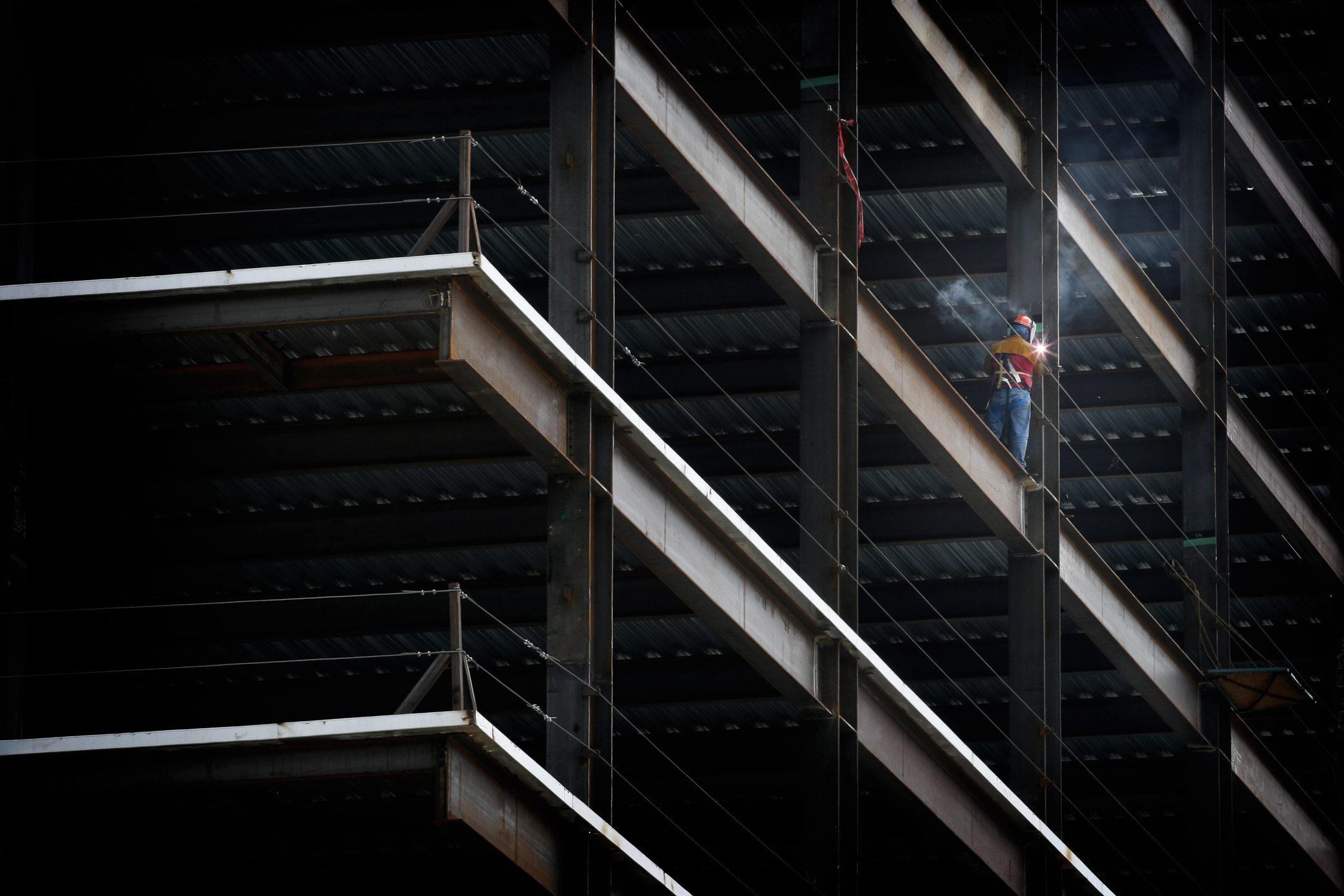 Among the many considerations for ensuring effective building design and construction, there are loads, or forces or other actions that result from the weight of all building materials, occupants and their possessions, environmental effects, differential movement, and restrained dimensional changes.
About ASCE/SEI 7-2022
ASCE/SEI 7-2022: Minimum Design Loads and Associated Criteria for Buildings and Other Structures addresses the issue of loads, providing minimum loads, hazard levels, associated criteria, and intended performance goals for buildings and structures that are subject to building code requirements.
The information provided by the standard is intended to be used with the design strengths or allowable stress contained in design specifications for conventional structural materials. When the ASCE/SEI 7-2022 standard and these design specifications are used together, they are deemed capable of providing the intended performance levels for which the provisions of the standard have been developed.
ASCE/SEI 7-2022 tackles many issues and concerns associated with building loads in its comprehensive approach, but before the document devotes any of its content to discussing each of these in detail, it addresses load combinations. Load combinations are to be expected, as magnitudes of various loads are exerted onto building and structures throughout their lifetimes. The standard advises that structures, components, and foundations be designed so that their design strength equals or exceeds the effects of the factored loads in each combination that it describes in further detail.
What Building Loads Are Covered in ASCE/SEI 7-2022?
As for the building loads themselves, there are two general kinds: dead loads, the weight of all materials of construction incorporated into the building (e.g. walls, roofs, floors, ceilings, etc.), and live loads, loads that include anything that can possibly be moved in or out of the structure over the course of its life (e.g. people, furniture, equipment, etc.).
Other anticipated building and structure loads specified in ASCE/SEI 7-2022 are dependent on weather and climate. These include rain loads, snow loads, ice loads, and wind loads. Furthermore, while resulting from weather patterns and local climate, certain loads can only present a sizable effect in particular regions. For instance, geography is a primary attribute for the effects of flood and tsunami loads. The standard identifies regions in which these loads may be of prime concern, such as California and Hawaii for tsunamis.
Similarly, ASCE/SEI 7-2022 discusses seismic design, something that is especially important for buildings in regions that fall on fault lines.
In addition to performance goals and minimum loads, the standard describes procedures for applying alternative means to demonstrate acceptable performance.
ASCE/SEI 7-2022 is adopted by reference into the International Building Code, International Existing Building Code, International Residential Code, and NFPA 5000 Building Construction and Safety Code.
Changes to ASCE/SEI 7-2022
ASCE/SEI 7-2022 revises the 2016 edition of the same standard for minimum design loads for buildings, and it has undergone a multitude of changes to keep its information current. These updates include:
New target reliability tables for tsunami and extraordinary loads
Removal of importance factors for snow and ice due to risk category specific maps being provided
Expanded provisions for in situ load testing
Revised load combinations to reflect changes in snow loads and new tornado loads
New alternative method for loads from water in soil
Terminology change from guardrail system to guard system
Updated crane load vertical impact force provisions including the use of bridge crane service classes
New provisions for emergency vehicle loads
New provisions for above-ground horizontal pipelines for tsunami loads
Clarifications and new provisions for debris impact analysis for tsunami loads
Revised thermal factors to account for current trends in roof insulation and venting
Ground snow loads have been revised to reflect more recent snow load data and reliability-targeted values
Method for estimating drifts revised to include a wind parameter
Design rain load revised to explicitly consider a ponding head
Updated provisions for two-stage analysis procedures for seismic design
Updated provisions for calculating torsion impacts, including irregularities (new Torsional Irregularity Ratio (TIR) term) and accidental torsion for seismic design
New provisions for penthouses and equipment and distribution system support structures
New Lateral Force Resisting Systems: Steel and Concrete Coupled Composite Plate Shear Walls, Reinforced Concrete Ductile Coupled Shear Walls, Cross-laminated Timber Shear Walls, Concrete Tabletop Structures
Updated and expanded provisions for roof and ground-mounted solar
New chapter for tornado provisions
Please note that these include only some of the many changes made to the new edition of the standard; all changes made to the sections on load combinations, dead and live loads, tsunami loads and effects, snow loads, rain loads, atmospheric ice loads, seismic design, wind design, and digital data available for all hazards can be found listed at the beginning of the ASCE/SEI 7-2022 document.
ASCE/SEI 7-2022: Minimum Design Loads and Associated Criteria for Buildings and Other Structures is available on the ANSI Webstore.