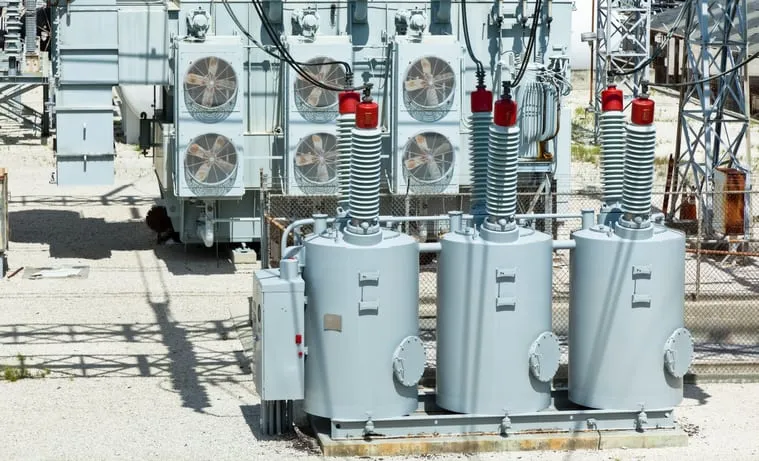 An American National Standard, ANSI/NETA ATS-2021: Standard for Acceptance Testing Specifications for Electrical Power Equipment and Systems, helps assure that tested electrical equipment and systems are operational.
About Electrical Power Equipment Standardization
Electrical power equipment is intricate and nuanced, and, in the event of failure, the system can perform improperly and introduce hazards to human life. Therefore, the installation, design, construction, operation, and maintenance of electrical power systems has long been aided by standardization. These issues are already within the scope of standards developed and published by IEEE, the National Electrical Manufacturers Association (NEMA), and other organizations.
ANSI/NETA ATS-2021 was developed and published by the InterNational Electrical Testing Association (NETA), an ANSI-accredited standards developing organization with the mission:
"Lead the electrical power acceptance testing, commissioning, and maintenance testing industry through: education; standards development; accreditation of independent, third-party testing organizations; and certification of test technicians."

NETA Mission
NETA's scope of standards activity differs from that of IEEE and NEMA, but standards by these other organizations generally appear as references in NETA publications, such as they do in ANSI/NETA ATS-2021.
About ANSI/NETA ATS-2021
Since the acceptance testing of different electrical power systems can widely vary, many criteria are used in establishing the exact equipment for testing, and the ANSI/NETA ATS-2021 document outlines its structure to better assist the user in finding guidance for their particular application.
ANSI/NETA ATS-2021 covers suggested field tests and inspections to assess the suitability for initial energization and final acceptance of electrical power equipment and systems.
In addition to the inspection and test procedures specific to certain electrical equipment and systems (e.g., switchgear and switchboard assemblies, transformers, cables, circuit breakers, switches, network protectors, etc.), ANSI/NETA ATS-2021 details testing organization and personnel qualifications, the division of responsibility, general requirements, power system studies, system function tests and commissioning, thermographic survey, electromagnetic field testing, and online partial discharge study.
In adhering to the specifications of ANSI/NETA ATS-2021, users should be able to assure that tested electrical equipment and systems are operational, are within applicable standards and manufacturer's tolerances, and are installed in accordance with design specifications.
Changes to ANSI/NETA ATS-2021
ANSI/NETA ATS-2021 updates and supersedes the 2017 edition of the same set of specifications, and, as the standard addresses a wide range of applications, it contains numerous changes throughout its expansive pages.
Some revisions to ANSI/NETA ATS-2021 include:
Updated references.
Updates to the information regarding the testing organization's qualifications.
Addition that short-circuit studies need to follow the step-by-step procedures outlined not only in IEEE 141 and IEEE 242 but also IEEE 551.
Clarification that the visual and mechanical inspections of switchgear and switchboard assemblies includes the inspection of physical, electrical, and mechanical condition of the cords and connectors and a confirmation of the correct operation and sequencing of electrical and mechanical interlock systems, with some further stipulations.
Addition of more steps to the electrical testing of transformers, dry-type, air-cooled, large.
Clarification for liquid-filled transformers electrical tests to measure the voltage of each winding at each tap connection, along with new optional step to perform dynamic resistance measurement for load tap changer.
Addition of further information in relation to applying voltage during the insulation-resistance tests for circuit switchers.
However, these few examples only shed some light on the multitude of alterations that are present within the ANSI/NETA ATS-2021 document. To aid the user with compliance, any part of the standard document that has been affected by the insertion, deletion, or alteration of text is marked with a black vertical line to the left of one of these changes.
ANSI/NETA ATS-2021: Standard for Acceptance Testing Specifications for Electrical Power Equipment and Systems is available on the ANSI Webstore.