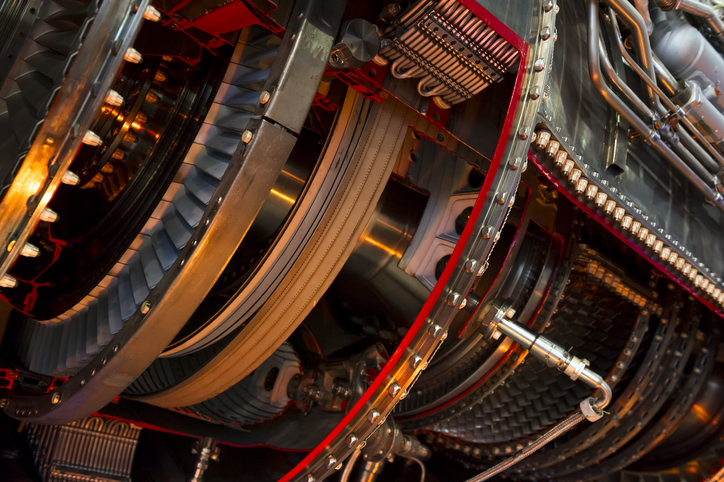 For living things and much of nature, imperfections are distinguished. With manufactured products, however, imperfections are less celebrated, as some can compromise performance. ASME B46.1-2019: Surface Texture (Surface Roughness, Waviness, And Lay), to aid process engineers and other professionals, deals with the geometric irregularities of surfaces.
The Need to Measure Surface Texture
Measurement and comprehension of surface texture is essential, as the texture of a material not only affects the way a product looks and feels but how it performs. With irregularities in surface texture, factors like adhesion, friction, corrosion, heat transfer, wear, efficiency, and performance can be impacted. Understanding surface texture is crucial for process control and size control.
Surface texture is often described through three terms, which act as components of the real surface (the actual boundary of an object), and ASME B46.1-2019 defines these as:
Lay: "the predominant direction of the surface pattern." Lay is ordinarily determined by the production method used.
Roughness: "the finer spaced irregularities of the surface texture." These irregularities usually result from the inherent action of the production process or material condition.
Waviness: "the more widely spaced component of the surface texture." Waviness may be caused by various factors, such as machine or workpiece deflections, vibration, and chatter.
Breakdown of ASME B46.1-2019
As it is concerned with the geometric irregularities of surfaces, ASME B46.1-2019 is an expansive document. Overall, it defines surface texture and its constituents (roughness, waviness, and lay), as well as parameters for specifying surface texture.
With this focus, the applicability of the standard is broad. According to the American Society of Mechanical Engineers (ASME), ASME B46.1-2019 is intended for design, drafting, mechanical, manufacturing, production, tool/gage, quality, process and project engineers, CAD/CAM/CAE specialists, inspectors and educators across a broad range of global manufacturing. It also places a special emphasis on aerospace, automotive, medical device, precision instrumentation, and related industries.
Below are the different sections found in ASME B46.1-2019.
Section 1, Terms Related to Surface Texture
These are the definitions pertinent to surface texture. Most notably, there is roughness average, Ra, but numerous other essential values are outlined in this standard, including Root Mean Square (RMS) roughness Rq, waviness height Wt, the mean spacing of profile elements RSm, and several statistical functions, as well as surface parameters for area profiling techniques.
Section 2, Classification of Instruments for Surface Texture Measurement
This section defines six types of surface texture measuring instruments including several types of profiling instruments, scanned probe microscopy, and area averaging instruments.
Section 3, Terminology and Measurement Procedures for Profiling, Contact, Skidless Instruments
This section is based on proposals by ISO Technical Committee 57 to define the characteristics of instruments that directly measure surface profiles, which then can serve as input data to the calculations of surface texture parameters.
Section 4, Measurement Procedures for Contact, Skidded Instruments
This specifies instruments primarily intended for measurement of averaging parameters such as the roughness average Ra. This information was previously contained in ASME B46.1-1985.
Section 5, Measurement Techniques for Area Profiling
This lists a number of techniques for three-dimensional surface mapping. This section allows for the measurement of the area profiling parameters, Sa and Sq, as alternatives to the traditional profiling parameters.
Section 6, Measurement Techniques for Area Averaging
This section discusses the use of area averaging techniques as comparators
to distinguish the surface texture of parts manufactured by similar processes.
Section 7, Nanometer Surface Texture and Step Height Measurements by Stylus Profiling Instruments
This section addresses the use of contacting profilometry in the measurement of surface texture features whose height dimensions are typically measured within the scale of nanometers. It can apply to industries such as semiconductor, data storage, and microelectromechanical systems (MEMS) manufacturers.
Section 8, Nanometer Surface Roughness as Measured With Phase Measuring Interferometric Microscopy
This section addresses the use of optical noncontact techniques for measuring highly polished surfaces. It applies to the measurement of items like polished silicon wafers, optical components, and precision mechanical components.
Section 9, Filtering of Surface Profiles
This section carries on with the traditional specifications of the 2RC cutoff filter and introduces the phase corrected Gaussian filter, as well as band-pass roughness concepts.
Section 10, Terminology and Procedures for Evaluation of Surface Textures Using Fractal Geometry
This section introduces the field of fractal analysis as applied to measuring surface texture.
Section 11, Specifications and Procedures for Precision Reference Specimens
This describes different types of specimens useful in the calibration and testing of surface profiling instruments. It is based on ISO 5436, Part 1, Material Measures, and contains new information as well.
Section 12, Specifications and Procedures for Roughness Comparison Specimens
This last section describes specimens that are useful for the testing and characterization of area averaging instruments.
The ASME B46.1-2019 document also includes numerous tables and figures, and it features several nonmandatory appendices.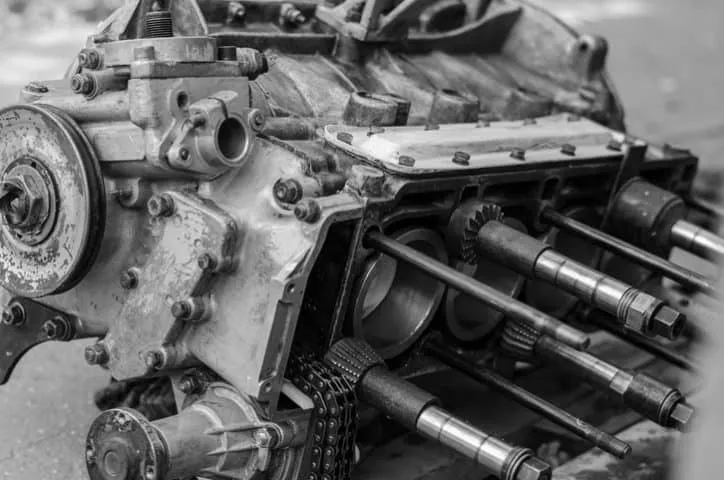 Changes to ASME B46.1-2019
ASME B46.1-2019 revises the 2009 edition of the same standard for surface texture, and it underwent numerous changes, primarily to reflect the increasing number of surface measurement techniques and surface parameters in practical use. Some of the changes made to keep the latest revision of the standard current include:
Updated definitions for profile element, profile peak, profile peak height, profile valley, profile valley depth, mean spacing of profile elements, peak density, SAE peak, and spacing parameter.
Revisions to several figures, including Figure 1-3.3-1 "Profile Peak, Valley, and Element" (formerly Figure 1-6), Figure 1-4.2-1 "The Mean Spacing of Profile Elements RSm" (formerly Figure 1-13), and Figure 1-6.5-1 "Indication of Surface Lay" (formerly Figure 1-23).
Revisions to several tables, including Table 11-7.3-1 "Typical Ra and RSm values for Type C1″ (formerly Table 11-5), Table 11-7.3-3 "Typical Values of Ra and RSm for Type C2″ (formerly Table 11-7), Table 11-7.3-4 "Typical Values of Ra for Type C4″ (formerly Table 11-8).
Correction made to the average absolute slope equation.
Added new section B-5, "Surface Texture of Parts Fabricated by Additive Manufacturing," to Nonmandatory Appendix B, "Control and Production of Surface Texture."
Added Introduction (section D-1) to Nonmandatory Appendix D, "Additional Parameters for Surface Characterization."
Added Introduction (section E-1) to Nonmandatory Appendix E, "Characteristics of Certain Area Profiling Methods."
Added new Nonmandatory Appendix K, "Suggested Terminology and Procedures for the Evaluation of Functional Correlations of Surface Textures With Processing and Performance."
ASME B46.1-2019: Surface Texture (Surface Roughness, Waviness, And Lay) is available on the ANSI Webstore. Those who are in need of further guidance might need the ASME B46.1 / ANSI/ASME B1.2 – Surface Texture and Gaging for Screw Threads Package.