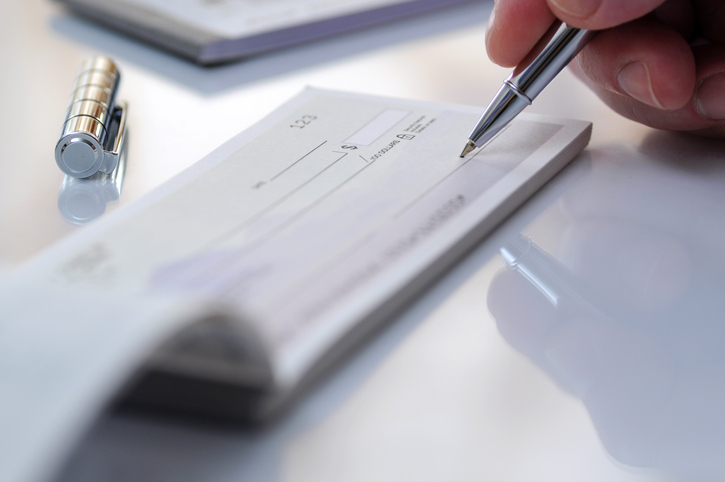 When a check is processed—17 billion checks are exchanged each year in the U.S.—magnetic ink characters convey its information to machines. These characters comprise the Magnetic Ink Character Recognition (MICR) line, the harmonization of which has facilitated the automated processing of checks for over half a century by identifying the bank the check is drawn on, the account at that bank, and other pertinent information.
Fortifying the backbone of financial services nationwide by streamlining the exchange of checks, several American National Standards published by the Accredited Standards Committee (ASC X9), an ANSI-accredited standards developing organization, set the specifications, location, and paper for MICR documents.
MICR Font and Printing Specifications
MICR lines, whether being read by humans or machines, need to be visually consistent. Fulfilling this need is the character set "E-13B," a font that can be read by MICR systems in the United States, Canada, Australia, United Kingdom, Japan, India, Mexico, Colombia, and Turkey. This character set consists of numerals 0 through 9, as well as four special symbols.
ANSI X9.100-20-2021: Magnetic Inc Character Recognition – Printing MICR Characters is broken up into three main parts to present this character set:
Part 1 specifies the shape, dimensions, magnetic signal level, and tolerances for E-13B characters.
Part 2 provides informative conformance testing requirements.
Part 3 specifies requirements for secondary reference documents and test equipment for calibrating and maintaining their signal level.
With this, ANSI X9.100-20-2021 offers MICR print specifications and features testing to guide any practitioner in determining compliance with these specifications.
The "E-13B" Magnetic Ink Character Recognition font long precedes this standard, as it was first published in the American Bankers Association (ABA) publication 147, "The Common Machine Language for Mechanized Check Handling."
Drawing from this information, the first edition of the "American National Standard Print Specifications for Magnetic Ink Character Recognition" was ANSI X3.2-1963. Decades later, this publication was transferred to ASC X9. This resulted in the publication of X9.27-1988. This standard has since been revised in recent editions as ANSI X9.100-20.
Today, ANSI X9.100-20-2021 helps banks with automatic document handling for financial institution processing. However, this standard's applicability is not limited to the financial industry. For example, the E-13B MICR concept is also employed in sales promotion coupons, credit cards, airline passenger tickets, insurance premium receipts, and billings.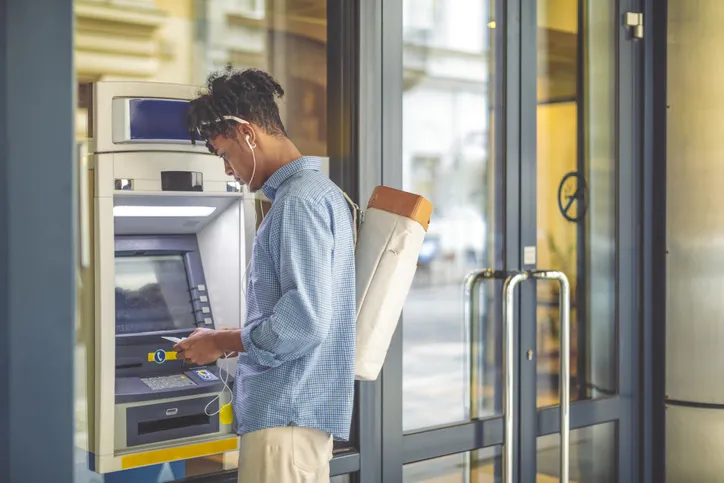 Location of MICR
Tantamount to the MICR characters used is their location. ANSI X9.100-160-1-2021: Magnetic Ink Printing (MICR) – Part 1: Placement And Location, another American National Standard developed by X9, deals with this consideration.
Specifically, ANSI X9.100-160-1-2021 covers design considerations applicable to the placement and location of magnetic ink printing on not only checks but also drafts and other documents intended for automatic processing among depository institutions.
EPC Field Use
Past revisions of the ANSI X9.100-160-1-2021 standard established a then-new MICR field: the external processing code (EPC). This single MICR digit located to the left of the routing field on a check and conveys any special information regarding the correct handling or routing of a check or check data to processors. The EPC field, which is optional, is used for special purposes as authorized by ASC X9.
EPC applications were once found in a normative annex of ANSI X9.100-160-1, but the 2004 revision allocated EPC information to its own standard document, ANSI X9.100-160-2, reserving only the location and print specifications of the EPC field to Part 1.
Today, ANSI X9.100-160-2-2020: Magnetic Ink Printing (MICR) – Part 2 EPC Field Use establishes EPC assignments and management. It further specifies which MICR characters are approved by ASC X9 for use in the U.S. payments system.
You can learn more in our post MICR External Processing Code (EPC), ANSI X9.100-160-2-2020.
Paper for MICR Documents
Thanks to the 21st Century Act (also known as the Check 21 law), banks can handle more checks electronically, allowing for remote deposits. Regardless, whether a check is deposited with the aid of a teller or transferred as a substitute check (IRD) through a quick snap with your phone, the paper on which the MICR characters are printed needs uniformity across exchanges.
With the paper used for MICR documents, concerns that paper documents entering automated sorting systems meet minimum physical strength and surface characteristics to withstand the rigors of handling and sorting through readers are at the forefront.
This is the focus of ANSI X9.100-10-2021: Paper For MICR Documents. This standard specifies common attributes for raw base stock and finished printed products of MICR documents. Since it deals with the physical requirements, setting specifications for paper-based security features is excluded from the scope of this standard.
Further MICR Guidance
For additional assistance to assure uniformity with the MICR characters on checks, ASC X9 TR 6-2016: Quality MICR Printing And Evaluation, a technical report, helps users improve MICR quality by offering uniform interpretation of existing standards and specifications of MICR.
Users can also acquire the X9.100 Core Check Printer Package, which contains numerous American National Standards pertinent to MICR bundled together at a discount.