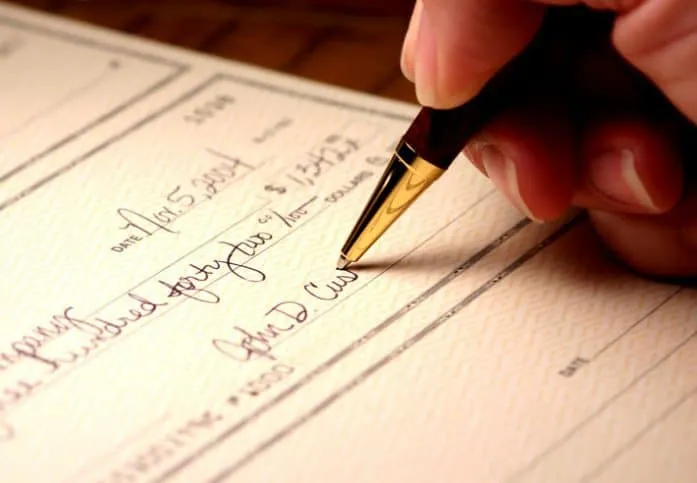 Prominently printed at the bottom of a bank check, a Magnetic Ink Character Recognition (MICR) line conveys distinguishing information to both humans and machines. To remain consistent to the organic and mechanical eyes that read these characters, MICR printing and systems need to follow shared characteristics and attributes, adhering to specific fonts like E-13B.
American National Standards developed by ASC X9 also play a crucial role in harmonizing MICR. In fact, X9 manages the use of a specific MICR field, the external processing code (EPC). EPCs are specified in ANSI X9.100-160-2-2020: Magnetic Ink Printing (MICR) – Part 2 EPC Field Use.
What is EPC?
An external processing code (EPC) field is found within the MICR line to convey special information for the correct handling or routing of check or check data. EPCs, as any E-13B numeric MICR character, identify unique applications with electronification, returns, or special handling.
ASC X9 manages the use of EPCs for MICR document processing and image exchange. This field, which was previously specified in X9.13 (before it was revised by ANSI X9.100-160), is standardized in ANSI X9.100-160-2.
Specific needs for an EPC can include returning items, forwarding or returning substitute checks (IRDs), or triggering identification and image interchange for the check document.
ANSI X9.100-160-2-2020 and EPC
ANSI X9.100-160-2-2020 establishes EPC assignments and management. It also specifies which MICR characters are approved by ASC X9 for use in the U.S. Payments System, ultimately accommodating interoperability in this system.
For the location and print specifications of the EPC, users should refer to ANSI X9.100-160-1-2021: Magnetic Ink Printing (MICR) – Part 1: Placement And Location.
ANSI X9.100-160-2-2020: Magnetic Ink Printing (MICR) – Part 2 EPC Field Use is available on the ANSI Webstore. It and related standards for checks are available together as the following standards packages:
X9 Designing for Image Compatibility Collection
X9.100 Core Check Printer Package