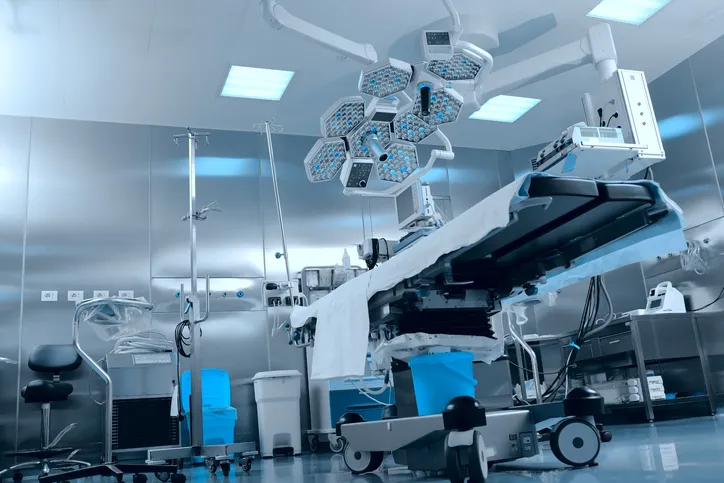 Both standards in the ISO 11607 series have been revised: ISO 11607-1:2019, which addresses materials, sterile barrier systems, and packaging systems, and ISO 11607-2:2019, which covers the validation for forming, sealing and assembly processes. The shared focus of these two standards is the packaging for terminally sterilized medical devices.
The term sterile barrier system was introduced in ISO 11607-1:2006 to describe the minimum packaging needed to perform the unique functions crucial to proper medical packaging. This includes allowing for sterilization, providing an acceptable microbial barrier, and allowing for aseptic presentation, and it, unsurprisingly, is an incredibly complicated endeavor. Sufficiently meeting goals throughout this process is critical, as any issue could lead to failure.
Protective packaging protects the sterile barrier system, and this united packaging system is meant to assure a sterile medical device's success in the hands of the user. With medical devices, sterility is often considered around the time of use, as nobody surely wants aseptic materials in contact with a patient or in a medical environment at all. However, terminal sterilization incorporates sterilizing a product within its sterile barrier system, and therefore needs to remain reliable from the moment of sterilization until reaching the end user.
With this purpose in mind, this first document in the series specifies information and test methods for materials, preformed sterile barrier systems, and packaging systems that are meant to maintain the sterility of terminally sterilized medical devices until their point of use.
ISO 11607-1:2019 is applicable to industry and health care facilities, as well as wherever medical devices are placed in sterile medical systems and sterilized. It does not, however, cover all guidelines for sterile barrier systems and packaging systems for medical devices manufactured aseptically, nor does is describe a quality assurance system for control of all stages of manufacture.
The first edition of this standard was ISO 11607-1:2006, and the 2019 version, as the second edition, differs from the previous version in numerous ways. In all, ISO 11607-1:2019 contains the following changes:
Definitions were aligned with ISO 11139:2018 – Sterilization Of Health Care Products – Vocabulary Of Terms Used In Sterilization And Related Equipment And Process Standards.
New information for the evaluation of usability for aseptic presentation was added.
New information for inspecting sterile barrier system integrity prior to use was added.
A new subclause for revalidation in accordance with ISO 11607-2 was added.
Annex B, "Standardized test methods, guides and procedures that can be used to demonstrate conformity with the requirements of this document," was updated, and various national, international, and European test methods were added or deleted.
New Annex D, "Environmental aspects," was added.
New Annex E, "Draft guidance on ways to differentiate a sterile barrier system from protective packaging," was added.
The second standard in this series addresses the development and validation of processes for packaging medical devices that have been terminally sterilized. As implied by its title, these processes include forming, sealing, and assembly of preformed sterile barrier systems, sterile barrier systems, and packaging systems.
Like Part 1, ISO 11607-2:2019 is applicable to industry, to health care facilities, and to wherever medical devices are packaged and sterilized, and it does not cover all guidelines for packaging medical devices that are manufactured aseptically.
Also like the first part of ISO 11607, ISO 11607-2:2019 revises the first, 2006 edition of its corresponding standard. However, unlike the first part, ISO 11607-2:2019 underwent changes associated primarily with terminology. These changes include the following:
Terms and definitions for "process variable," "process parameter," and "monitoring of processes" were added.
The terminology of critical process parameters was discontinued, and the concept of a process specification was introduced to include all elements for manufacturing a product that consistently meets specifications.
Just as with ISO 11607-1:2019, various definitions in this standard were aligned with ISO 11139:2018.
ISO 11607-1:2019 and ISO 11607-2:2019 are available together as the ISO 11607 – Terminally Sterilized Medical Devices Package. For anyone who needs both these revised standards and associated medical device standards, they are also available in the following discounted standards packages:
ISO 15223 / ISO 10993-1 / ISO 11607 – Medical Devices Package