In Roman mythology, Vulcan was the god of fire and the forge. He was said to be so skilled that other gods in the pantheon depended upon him to craft their magical weapons and other objects of beauty. Today, thanks to modern technology and a greater comprehension of chemistry and physics, the ability to harness flames for shaping materials extends to us mere mortals. However, welding and related hot work, by interacting with extreme temperatures that can reach up to 43,000 °F (24,000 °C), puts personnel at risk.
In fact, according to the Bureau of Labor Statistics, over 500,000 workers are injured every year due to welding accidents. These injuries result from excessive fatigue, burns from extreme heat, or excessive heat or intense ultraviolet rays that damage the eyes. To help prevent these injuries, NFPA 51B-2019: Standard For Fire Prevention During Welding, Cutting, And Other Hot Work, 2019 Edition offers guidance.
NFPA 51B-2019 covers provisions to prevent injury, loss of life, and loss of property from fire or explosions resulting from hot work processes, including welding and allied processes, heat treating, grinding, thawing pipe, powder-driven fasteners, hot riveting, torch-applied roofing (in conjunction with NFPA 241-2019: Standard For Safeguarding Construction, Alteration, And Demolition Operations), similar applications producing or using a spark, flame, or heat.
The NFPA 51B-2019 standard outlines the responsibility for hot work and fire prevention precautions, as well as explanatory material and other guidelines. It is intended for use by all persons who manage, request, authorize, perform, or supervise hot work.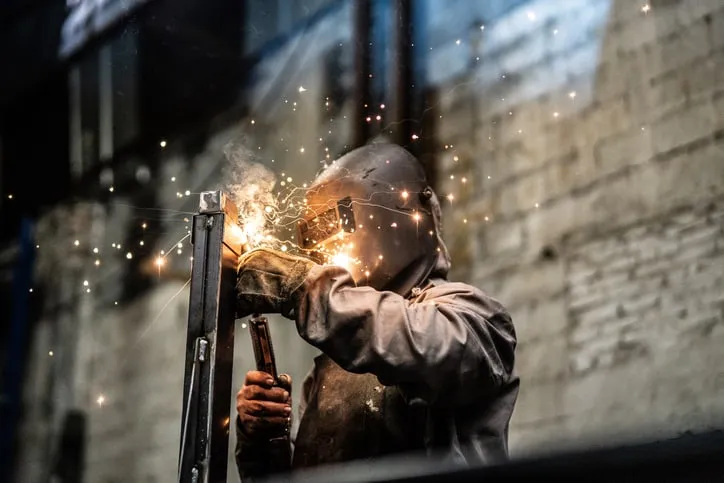 NFPA 51B-2019 does not apply to candles, pyrotechnics, cooking operations, electric soldering irons, the design and installation of gas-cutting equipment and welding equipment (which is covered in NFPA 51-2018: Standard For The Design And Installation Of Oxygen-Fuel Gas Systems For Welding, Cutting, And Allied Processes), and lockout/tagout procedures during hot work.
NFPA 51B-2019 revises the 2014 edition of the same American National Standard. Changes made to the 2019 edition of the standard to keep it current include:
New definitions for fire protection system, fire monitoring, and fire watch.
Language added to Chapter 5, "Fire Prevention Precautions," to differentiate between fire watch and fire monitoring guidelines.
Guidelines added for fire extinguishers to comply with NFPA 10-2018: Standard for Portable Fire Extinguishers.
New annex material for the proper preparation of areas deemed impermissible due to impaired fire protection systems. This explanatory material, found in Annex A, clarifies the process for reinspections of hot work areas during each shift and provides comparisons between hot work byproduct temperatures and combustible material ignition temperatures.
Reorganized permit reissuance guidelines for clarification.
New stipulation that the fire watch be maintained for at least one hour (previously, it had been one half-hour).
The installation and operation of arc cutting and welding equipment and operation of gas cutting and welding equipment should be in accordance with ANSI Z49.1:2021 – Safety In Welding, Cutting, And Allied Processes.
NFPA 51B-2019: Standard For Fire Prevention During Welding, Cutting, And Other Hot Work, 2019 Edition is available on the ANSI Webstore.