NFPA 13-2019: Standard for the Installation of Sprinkler Systems has been released. It revises the 2016 edition of the same standard.
An NFPA report on sprinklers discovered that from 2010 to 2014, "the civilian injury rate was 27% lower and the firefighter fireground injury rate per 1,000 fires was 67% lower in sprinklered properties than in fires in properties without AES [Automatic Extinguishing Systems]." This provides context to how important the proper design and installation of automatic sprinkler systems can be. NFPA 13-2019 helps users meet important fire safety concerns.
As discussed in a past post about NFPA 13R-2019, sprinkler systems are crucial in safeguarding against fire. While the NFPA 13R-2019 standard specifically targets the installation of sprinkler systems in Low-Rise Residential Occupancies, NFPA 13-2019 is more general in its scope.
In NFPA 13-2019, guidelines for the installation and design of automatic fire sprinkler systems and exposure protection systems can be found. It is important to remember that water mist fire protection systems do not qualify as fire sprinkler systems. The information covered in NFPA 13-2019 presumes that the automatic sprinkler systems are designed to protect against a single fire originating within the building.
With the help of standardized design, installation, and testing guidelines, NFPA 13-2019 offers protection for life and property from fire. Installation and design of sprinkler systems should come from knowledgeable personnel. NFPA 13-2019 applies to the following:
Adequacy and character of water supplies
Sprinklers
Fittings
Piping
Valves
Accessories and all materials. Installation of private fire service mains included.
A building considered to be protected by an automatic fire sprinkler system should have sprinklers in all areas unless otherwise designated in NFPA 13-2019.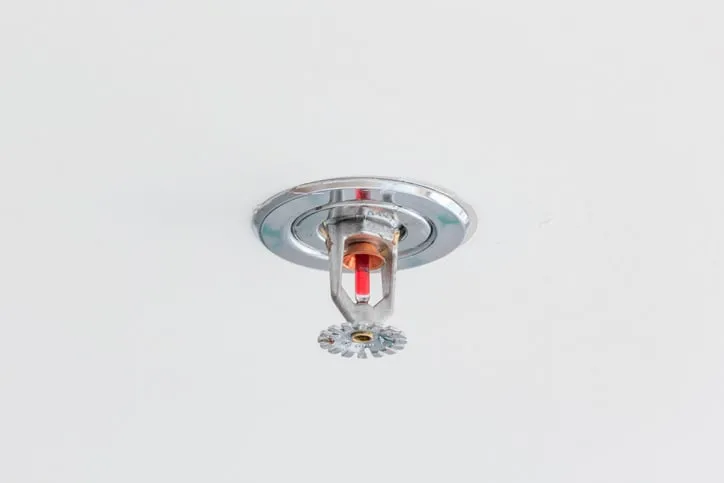 The latest edition of NFPA 13-2018 has some changes, including:
Underground piping, water supplies, and hazard classification are now located at the beginning of the standard.
Chapter 8 was separated into numerous chapters.
Chapters on storage have been restructured by sprinkler technology and address ceiling-only design.
Revised Chapter 25 to include all the guidelines for in-rack sprinklers.
Guidelines on both vertical pipe chases and electrical equipment rooms where sprinklers can be omitted have been clarified.
Added new beam rules for residential sprinklers.
Added new features to help users locate guidelines and recognize technical changes.
A 2016-2019 roadmap that compares the section numbers of the two editions has been compiled and can be found after the index.
NFPA 13-2019: Standard for the Installation of Sprinkler Systems is available on the ANSI Webstore.