Some industries move faster than others. Standardization has a responsibility to keep pace with these rapidly developing sectors. In a groundbreaking move, the American Society of Safety Professionals (ASSP) has published the first industry consensus standard written specifically for the construction and demolition of wind turbines: ANSI/ASSP A10.21-2018: Safety Requirements for Safe Construction and Demolition of Wind Generation/Turbine Facilities.
Even though its significance is sizeable today, wind power is really nothing new. Wind powered grain mills and water pumps date back to the year 500, and the first electricity-generating wind turbine was invented in 1888 in Cleveland, Ohio by Charles F. Brush. This turbine had a diameter of 17 meters (50 feet) and 144 rotor blades made of cedar wood, and it only generated about 12 kilowatts (kW) of power.
The output of wind turbines today is substantially higher and far more reliable. The modern wind energy industry sparked in the 1970s with the oil crisis, and, following a period of ups and downs, it has undergone substantial growth in the Twenty-First Century. From 2001 to 2017, the production of wind energy grew from 23,900 megawatts (MW) to nearly 540,000 MW. Today, the tallest turbine stands 164 meters tall—230 m counting the rotors—and the one with the highest output features a 12 MW capacity. Overall, wind accounts for 4 percent of the world's electricity production.
In 2017, wind accounted for nearly one half of all new power installations across Europe, meeting over 11 percent of the continent's electricity demand. The National Energy Administration (NEA) has adopted a five-year plan for wind power in China. The populous nation was set to meet a total installed wind capacity of 210 GW by 2020—an amount that it is now set to surpass by over 50 GW.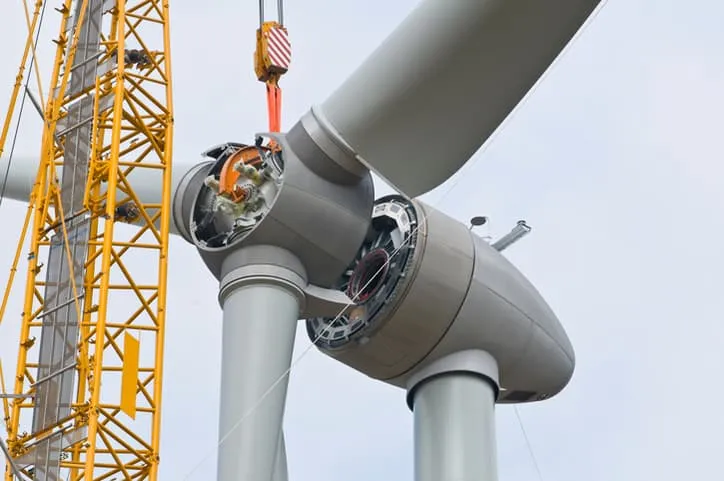 However, ANSI/ASSP A10.21-2018 is an American National Standard. As stated by Christopher Daniels, chair of the A10.21 subcommittee, which was responsible for the development of this standard, "Wind energy has unique challenges that were simply not adequately addressed in existing standards. The new standard brings these challenges to light and identifies appropriate means for risk mitigation."
Wind energy accounts for 6.3 percent of all electricity generated in the US. In fact, in Iowa and South Dakota, wind is responsible for over 20 percent of the states' total electricity. Wind farms throughout America generally are concentrated at areas like plains, mountains, and other less populated areas. This is unsurprising, considering that these open spaces provide accessibility for new wind turbine installations.
However, the remote location of these windmills presents the unique challenge of remote work for anyone involved in their construction and demolition. ANSI/ASSP A10.21-2018 needed to take this factor into account in its development, as well as the turbine height, limited access, and turbine manufacturer variables.
ANSI/ASSP A10.21-2018 establishes minimum safety guidelines and provides recommended best practices that assure the safety and health of personnel involved in construction and demolition operations for utility-scale land-based wind generation/turbine facilities.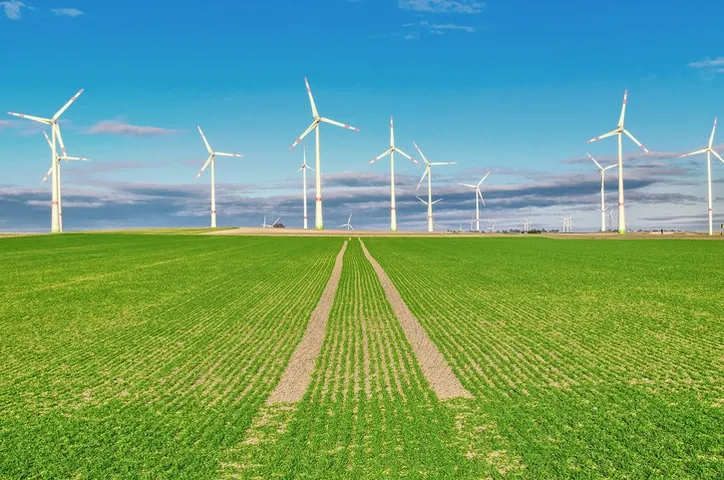 Among the breadth of its guidelines, the standard calls for contractors to develop a site-specific plan to address safety concerns associated with working in a remote location. These concerns include the lack of emergency response, unreliable communication, and environmental issues. The standard also details guidelines for cranes and rigging and qualifications for crane operators and other workers.
Beyond the standard itself, the ANSI/ASSP A10.21-2018 document features eleven appendices that identify additional considerations associated with work on wind projects.
Through the publication of the new ANSI/ASSP A10.21-2018 standard, ASSP is helping to assure the safety of personnel working on wind turbines not only by providing users with information specific to the construction of the electricity-generating devices, but also by sharing information similar to that long provided by the century-old standards developing organization in the pursuit of enhancing occupational safety.
ANSI/ASSP A10.21-2018: Safety Requirements for Safe Construction and Demolition of Wind Generation/Turbine Facilities is available on the ANSI Webstore.