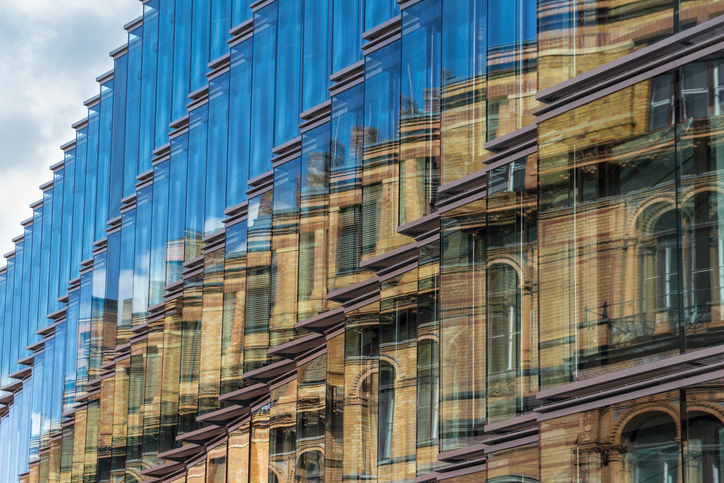 The American National Standard for energy efficiency in existing buildings, ANSI/ASHRAE/IES Standard 100, has been revised.
New buildings continuously emerge. New indoor environments are introduced to the world, and existing buildings are demolished to make space for new ones. Since the late Seventies, the number of U.S. commercial buildings has increased by around 50 percent. Worldwide, skyscrapers, surely the largest of buildings, have been sprouting up in higher numbers than ever before. In fact, 2017 set a record for the most new skyscrapers in one year.
However, 2017 setting the record for the most skyscrapers was surely a predictable feat, as the previous record was set in 2016. The record holder before then? 2015. And, if you are reading this post at any foreseeable year in the future, odds are your previous year is the current record-holder.
Newly constructed buildings, regardless of purpose or size, generally benefit from more advanced technology and practices when compared with older buildings. This includes, of course, energy efficiency, a key concern when it comes to saving energy and money and striving for sustainability. On a grand scale, such an issue should not be overlooked, as buildings comprise 40 percent of the total energy consumption in the United States.
However, more often than not retrofitting an existing building is more environmentally friendly and cost effective than knocking it down and constructing anew.
ANSI/ASHRAE/IES Standard 100-2018 sets criteria to reduce energy consumption through improved energy efficiency and performance in existing buildings. It applies to existing buildings, portions of buildings, and building complexes, including the envelope and all systems. The standard, however, excludes industrial and agricultural processes in buildings for which the energy targets do not include these processes.
Overall, ANSI/ASHRAE/IES Standard 100-2018 is purposed with increasing the energy efficiency of systems and components and upgrading the thermal performance of the building envelope. It provides procedures and programs crucial to energy efficient operation, maintenance, management, and monitoring.
In any building, energy consumption takes place in different forms, so assuring efficiency as part of the indoor environment confronts numerous facets of the various systems and practices. In fulfilling this responsibility, ANSI/ASHRAE/IES Standard 100-2018 details guidelines for operation and maintenance and energy use, as well as an energy management plan and the methods of implementation and verification. It details information relevant to residential and nonresidential buildings.
The updated standard is intended to reduce energy use in existing buildings while recognizing the importance of both energy efficiency and actual performance. One primary change to the 2018 revision of this standard from the 2015 edition was the clear indication of this overall goal. Additional changes to ANSI/ASHRAE/IES Standard 100-2018 include:
Normative primary energy EUI target tables are provided in Sections 7, "Energy-Use Analysis and Target Requirements," and 10, "Residential Buildings and Dwelling Units," and in Normative Annex A, "Alternative Energy Intensity Targets," along with a primary energy EUI calculation option in Annex A, to add an alternative compliance path for the qualified person seeking compliance with the standard
Energy audit guidelines for buildings without energy targets are clarified by qualifying when a Level 1 audit can be used to comply with the standard
New Informative Annex M, "Guidance on Building Type Definitions"
Incorporation of Addenda a, b, c, and d to ANSI/ASHRAE/IES Standard 100-2015, the description information for which is given in Informative Annex N
ANSI/ASHRAE/IES Standard 100-2018: Energy Efficiency in Existing Buildings is available on the ANSI Webstore.