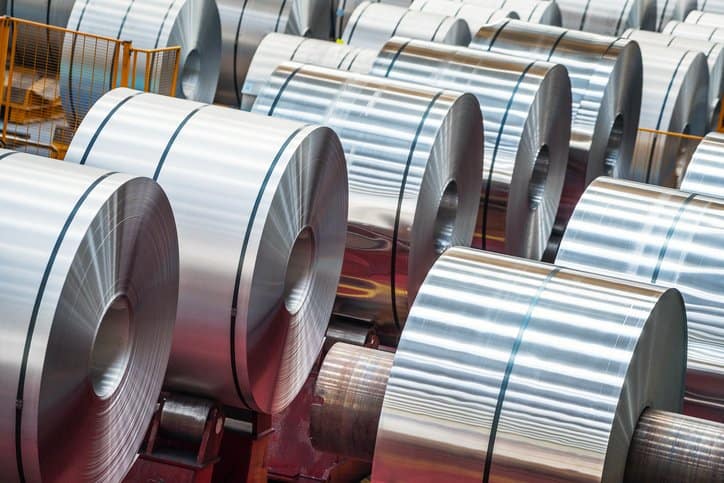 Aluminum is a highly versatile material, and it is supremely abundant, long lasting, recyclable, and extrudable into an assortment of shapes. Aluminum practically comprises the gamut of all products and equipment; it can be found around the household, in turbine blades, in wiring, in automobiles, etc. Its usage in these products is surely to their benefit, as well. For example, pound for pound, aluminum absorbs twice the crash energy of steel and performs as well in an accident.
Ultimately, the entirety of aluminum's usefulness derives from the reliable and harmonized practices and specifications incorporated into its production and manufacturing, as well as other stages of the metal's life cycle. ANSI H35.2-2017: American National Standard Dimensional Tolerances for Aluminum Mill Products specifies dimensions for different aluminum products.
According the Aluminum Association, the leading voice of the industry, which also developed and published the ANSI H35.2-2017 American National Standard, in the United States alone, over 800,000 metric tons of aluminum were produced in 2016. This means that massive amounts of the metal are introduced for the applications previously mentioned.
Common aluminum mill products given these applications include bars, forging stocks, plates, profiles, sheets, and tubes, among others. ANSI H35.2-2017 is an incredibly technical document, being comprised primarily of tables for these aluminum products, explicitly offering dimensions under specified thickness. For example, Section 7 features a range of tables for aluminum sheets and plates, and Section 9 is devoted to aluminum foil.
ANSI H35.2-2017, as the latest revision of the American National Standard for dimensional tolerances for aluminum mill products, has undergone several alterations. These include updated illustrations, removal of footnote 1, changes to the list of definitions, the addition of the definition of applicable limits, edits to the definition of mean wall thickness, editorial corrections, and clarifications to table headings and footnotes.
To assist compliance for the user, these changes are indicated by highlights on the text of the ANSI H35.2-2017 document.
ANSI H35.2-2017: American National Standard Dimensional Tolerances for Aluminum Mill Products is available on the ANSI Webstore.