The International Fire Code (IFC) is active throughout the United States, as it is in use or has been adopted in 41 states, as well as the District of Columbia, New York City, Guam, and Puerto Rico.
What is the Current International Fire Code?
The latest edition of the International Fire Code is ICC IFC-2018. As with previous editions, ICC IFC-2018 is a model code that presents minimum safety guidelines for new and existing buildings, facilities, storage, and processes. As a design document, the 2018 IFC addresses fire prevention, fire protection, life safety, and safe storage in these venues, limiting the potential hazards present.
In the jurisdictions where stipulations from the IFC regulate fire safety requirements, noncompliance is a violation of legislation, and thus can result in fines. More tragically, however, the lack of dutiful effort in preventing and managing fire hazards can wage unnecessary damage and even cost human lives.
Fires are always going to occur. We can prevent them as much as possible, and a substantial deal of effort is already doing this, through legislation, standards, and even just safer and more responsible practices, but there is no possible way to prevent every fire. As these surely unwanted ignitions may be unavoidable, maintaining the life safety of building occupants, protecting emergency responders, and limiting the damage to a building and its contents—all confronted through the content of ICC IFC-2018—are not means of aid that anyone would want to impede or diminish.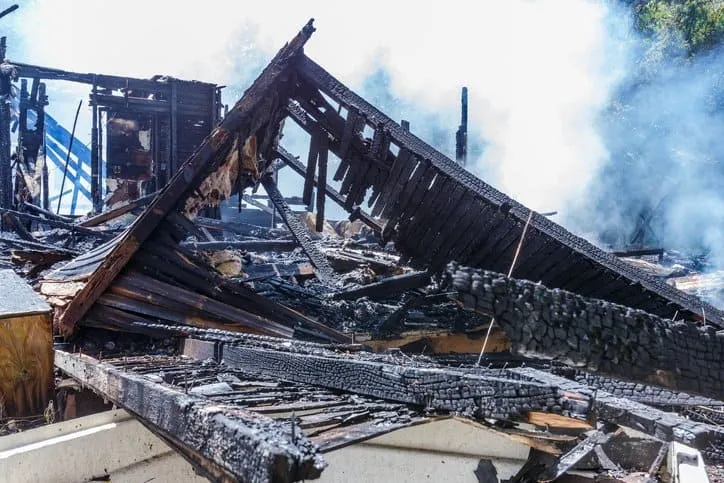 Furthermore, it is important to note that the updates made to any 2018 I-Code are added to make their guidelines safer, or to provide clarity and ease of compliance for the user, which would ultimately also make the code safer. Therefore, even though these I-Codes, such as ICC IFC-2018, have just been released and have not yet been adopted by the legislative bodies that are currently making use of the 2015 edition or other past versions, following their improved guidelines is useful for assuring further safety.
International Fire Code: 2018 Changes
Some of the major changes to the 2018 International Fire Code, ICC IFC-2018, include:
Hazards related to outdoor pallet storage, higher education laboratories, mobile food trucks, and plant processing and extraction activities are addressed by new provisions.
New thresholds related to fire areas have been introduced for sprinkler protection of Group E occupancies.
Manual fire alarm systems in Group A occupancies are now needed not only when the occupant load is 300 or more but also where the occupant load exceeds 100 above or below the lowest level of exit discharge.
A manual fire alarm system and an automatic smoke detection system are no longer needed in Group R-4 occupancies.
Mass Notification Requirements for college and university buildings have been added.
New Chapter 12 on Energy Systems—for the installation, operation, and maintenance of energy systems used for generating or storing energy—has been added.
Guidelines for gas detection systems have been revised to more accurately reflect industry practice.
ICC IFC-2018 is entirely compatible with all other I-Codes developed and published by the International Code Council (ICC).
ICC IFC-2018: 2018 International Fire Code is available on the ANSI Webstore.
Commentary to the International Fire Code
As a convenient reference for anyone involved with the design or construction of buildings, a companion document to the IFC, ICC IFC-2018 Codes/Commentary Vols 1/2: International Fire Code, 2018—Codes And Commentary, offers commentary to support the information outlined in the code.
This includes discussions on the full meaning and implications of the code , guidelines suggesting effective application, the consequences of not adhering to the code, and illustrations.
You can learn more about the Commentary to the International Fire Code document here.