Guidelines for Manufacturers
For medical devices, sterilization is, unsurprisingly, crucial to patient health. For the best results, sterilization needs to begin with the manufacturers, who make use of steam, ethylene oxide, radiation, and other methods to assure the cleanliness of their products long before they are ever brought into use. Many of these sterilization techniques are addressed in standards developed and published by the Association for the Advancement of Medical Instrumentation (AAMI), a nonprofit organization that focuses on the proper production quality for medical instruments and the procedures in which they are used.
In addition to engaging in sufficient sterilization techniques during fabrication, manufacturers have a responsibility for providing at least some assistance in the disinfection of medical devices later on in the lifecycle, something that has particularly grown in importance following the development of new and sophisticated reusable medical devices and instruments for use by health care professionals.
This interest is addressed in AAMI TIR12:2020 – Designing, testing and labeling reusable medical devices for reprocessing in health care facilities: A guide for medical device manufacturers. This technical information report (TIR), while focused primarily on the design of these devices, addresses the ability of the devices to be disinfected, sterilized, and decontaminated by health care professionals. Because of this, the document can serve as a resource for identifying the questions health care professionals should ask manufacturers when considering a product for purchase or when devising a reprocessing protocol for a product already being used.
Packaging for Sterilized Medical Devices
Following initial sterilization practices, after the medical devices have been prepared by the manufacturer, the next critical step in the lifecycle of sterile medical devices is the packaging and transportation of the equipment. The device components and the packaging system should be combined to create a product that performs efficiently, safely, and effectively in the hands of the user. This means that the packaging and related activities should avoid compromising the sterility of the medical devices that was assured by the manufacturer.
ISO 11607 addresses the design and development of a packaging system for terminally sterilized medical devices, and it is split into two parts. ANSI/AAMI/ISO 11607-1:2019 – Packaging for terminally sterilized medical devices – Part 1: Requirements for materials, sterile barrier systems and packaging specifies the basic attributes of materials and preformed systems to be used in packaging systems for terminally sterilized medical devices. Since this American National Standard addresses the minimum guidelines, it tackles a wide range of potential materials, medical devices, packaging system designs, and sterilization methods.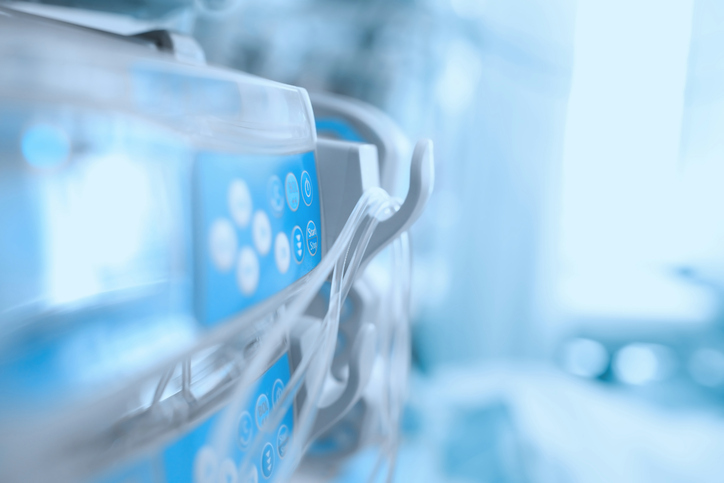 Alternatively, ANSI/AAMI/ISO 11607-2:2019 – Packaging for terminally sterilized medical devices – Part 2: Validation requirements for forming, sealing and assembly processes describes the validation requirements for forming, sealing, and assembly processes of preformed sterile barrier systems, sterile barrier systems, and packaging systems.
ANSI/AAMI/ISO 11607-1:2019 and ANSI/AAMI/ISO 11607-2:2019, having been revisited in the American National Standard periodic revision process, each include an Amendment to their respective document. Furthermore, ANSI/AAMI/ISO TIR16775:2014 – Packaging for terminally sterilized medical devices – Guidance on the application of ISO 11607-1 and ISO 11607-2 confronts possible options for compliance with the criteria found in the two parts of the standard.
Guidelines for Health Care Professionals in Reprocessing
ISO 11607 is also applicable to health care facilities, as they also serve as locations where medical devices are packaged and sterilized. This same stipulation is found throughout the spectrum of medical device sterilization standards, which are, for the most part, written for compliance by a medical device manufacturer but can be useful for health care professionals in maintaining appropriate communication with manufacturers.
For example, ANSI/AAMI ST8:2013 (R2013) – Hospital steam sterilizers, which covers the minimum labeling, safety, performance, and testing guidelines for steam sterilizers, is not intended to provide guidelines for hospitals receiving inspection testing or for steam sterilization procedures in health care facilities, but may assist with acquisition.
This idea, stressing the importance of collaboration between the manufacturer and the user (health care professional) of the medical device, becomes a necessity especially with the reprocessing of medical devices. Inadequate reprocessing between patient uses can result in the retention of blood, tissue, and other biological debris in certain types of reusable medical devices, allowing microbes to survive the disinfection process and thus facilitating the spread of disease. This simply should not happen. If all stakeholders engage in reprocessing, many infections can be prevented.
According to the FDA, certain medical device designs can simplify cleaning, disinfection, and sterilization and reduce the likelihood of retaining debris during reprocessing, including: smooth surfaces, the ability to disassemble devices into multiple components, non-interchangeable connectors for critical connections, clear identification of components, disposable components, and designs that address how fluid flows through the device.
AAMI TIR12:2020 assists reprocessing in many ways, covering physical, material, total system, and misuse-related design considerations for the manufacturer to follow, as well as information for labeling and instructions to be given to the equipment user. The information detailed in this technical information report can have a strong positive influence on reprocessing activities.
In addition, some AAMI technical reports and standards are devoted entirely to actions that should be carried out primarily by the health care provider using the medical devices. For example, AAMI TIR34:2014 (R2021) – Water for the reprocessing of medical devices addresses how to determine the water quality needs for reprocessing various categories of medical devices and how to meet those requirements. Water is essential for disinfecting and sterilizing many medical devices, and this information is greatly beneficial to those engaged in reprocessing.
Association for the Advancement of Medical Instrumentation (AAMI) standards are available on the ANSI Webstore.