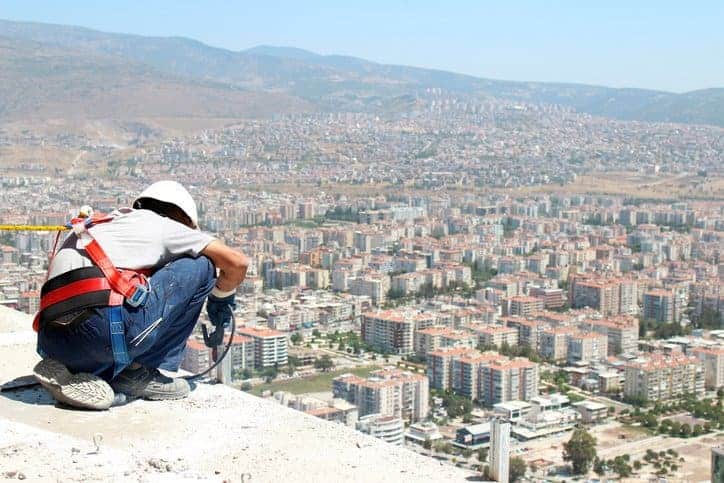 ***Update: This standard has been revised. The current edition, ANSI/ASSP Z359.2-2023
Minimum Requirements For A Comprehensive Managed Fall Protection Program, is available on the ANSI Webstore.
ANSI/ASSE Z359.2-2017 – Minimum Requirements for a Comprehensive Managed Fall Protection Program establishes criteria and guidelines for an employer's fall protection program.
Fall protection isn't an issue that should be ignored. Each year, falls are responsible for 350 deaths in construction. Despite this troubling fact, fall protection was number 1 in OSHA's top 10 most frequently cited safety and health violations of 2016, as it has been for several years now, at 6,969 violations.
In the pursuit of limiting this troubling statistic, a fall protection program must encompass a vast array of interests for enabling an employer to identify, evaluate, eliminate, or control fall hazards in the workplace. Proper management is at the heart of this program. In meeting this need, ANSI/ASSE Z359.2-2017 addresses policies, duties and responsibilities, training, survey and identification of fall hazards, fall protection procedures, the elimination or control of fall hazards, rescue procedures, program implementation, incident investigation, and the evaluation of program effectiveness.
Much of the ANSI/ASSE Z359.2-2017 document is focused on the different duties and responsibilities of the personnel involved with the fall protection program, identifying the three minimum positions of authorized person(s), qualified person(s), and program administrator(s). The program administrator is responsible for the overarching work of the fall protection program.
A qualified person is someone who has "knowledge and understanding of applicable fall protection regulations, standards, equipment and systems, physical sciences, engineering principles, and mandatory requirements for fall protection equipment and systems used by the employer". Any individual under this mantle is also expected to meet qualifications of a competent person.
A competent person is an idea that we see throughout standardization, and, for the purposes of ANSI/ASSE Z359.2-2017, it is the individual(s) responsible for the immediate activities of the fall protection program. Authorized persons should follow the instructions of competent persons in carrying out tasks.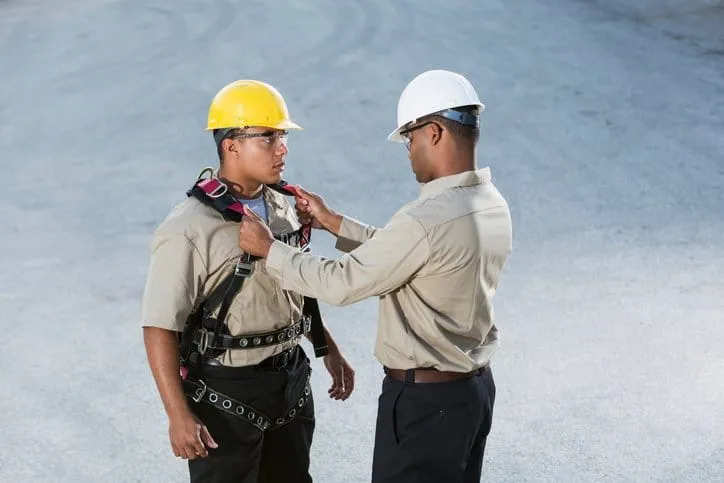 ANSI/ASSE Z359.2-2017 also identifies competent rescuers, authorized rescuers, and trainers. Trainers, in compliance with the document, should conduct their activities according to ANSI/ASSE Z490.1-2016 – Criteria for Accepted Practices in Safety, Health and Environmental Training guidance.
As for the training procedures, the information to be addressed is dependent on the trainee. For example, since every authorized person should undergo training before they are exposed to any fall hazards, their training should include topics such as fall hazard recognition, fall prevention and control methods, and before-use inspection of equipment components and systems.
ANSI/ASSE Z359.2-2017 also addresses retraining, as competent persons and other trained individuals must remain reliable to assure their safety. Further details on the training procedures, retraining procedures, and competencies for all involved parties can be found within the ANSI/ASSE Z359.2-2017 standard. To assist compliance with this document, it is divided into two columns, with the left addressing the actual guidance of the standard and the right listing non-mandatory supplementary information.