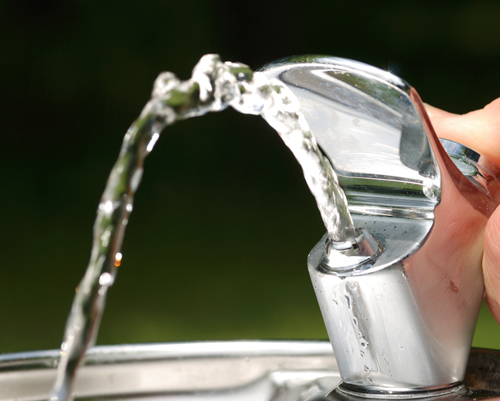 Water infrastructure has become a worldwide problem, as many countries are still transporting the essential component of life through aging piping systems. Replacing this infrastructure in the near future is a necessity to ensure the human right to clean water.
Water Infrastructure in the United States
When the American Society of Civil Engineers (ASCE) conducted their Report Card for American Infrastructure in 2013, they gave the drinking water system a D+ rating, basing their harsh grade off the estimated annual 240,000 water breaks in the United States. These plentiful breaks are the byproduct of the century old pipe infrastructure in many urban areas of the country.
Unfortunately, according to ANSI-accredited standards developing organization American Water Works Association (AWWA), it could cost up to $1 trillion to replace all of the major water infrastructure systems in the United States, a staggering amount that is partially responsible for little action being taken to solve this issue. However, the National Electrical Manufacturers Association (NEMA) has published a document NEMA EWS 1-2016 – Increasing Energy Efficiency in Urban Water Systems: Summary Report (which can be downloaded free from the ANSI Webstore) that collected data from a wide range of literature to find areas in which urban water suppliers could save energy.
Ultimately, they discovered that there are many opportunities for water suppliers to save energy, and thus, money. With the savings that the suppliers would maintain while following the best energy management practices, they could ease the process of replacing the withering infrastructure.

NEMA EWS 1 -2016 has several companion documents that help it address the issue of energy use for urban water suppliers. The first of these is NEMA EWS 1.3-2016 – Glossary of Terms Used in the Water Sector, which exists to help any compliant users understand the content of these documents.
The other two companion documents serve as what would be the last two sections of the NEMA EWS 1 standard. NEMA EWS 1.1-2016 – Market Potential for Electricity Efficiency in Urban Water Systems (Section 4) assesses electricity use for different water treatment and delivery services to identify the specific dollar savings after improvements in efficiency. NEMA EWS 1.2-2016 – Use of Performance Contracts for Advancing Efficiency in Water Infrastructure (Section 5) gives background and guidance on executing these efficiency improvements through performance contracts for the water suppliers.
Water Infrastructure in Europe
Clearly, the American infrastructure used to bring water to the people is incredibly outdated, but, even though many concerned bodies are identifying what needs to be done and how to save money to accomplish the necessary tasks, there aren't currently any strong enough efforts to replace all of the ancient piping. Europe, on the other hand, while sharing the daunting problem of possessing decaying drinking and wastewater infrastructure, is actually making significant progress to replace it. For example, western European water and wastewater utilities are expected to invest €89.8 billion over a five-year period to rehabilitate water and wastewater facilities.
Europe is also home to the poster child of good water infrastructure: Germany. Germany has invested €100 billion in just the past 10-15 years in its water and wastewater sector. Today, it is recognized as having the best water infrastructure in western Europe, with few water losses and disruptions. However, it is also worth noting that Germany's requirements for water usage are somewhat less demanding than other nations, due to its stagnating population.
Water Infrastructure in Asia
In other regions of the world, however, where population growth is rampant, managing water systems poses stronger challenges. In South Asia, for example, we are seeing significant economic growth but also extreme population growth, and the result is a major infrastructure gap. To improve this infrastructure to meet the needs of the people, it could cost up to $2.5 trillion. This current gap takes a significant toll on households, as only two in five people have access to improved sanitation, with many lacking availability of electricity.
Other parts of Asia are facing the impact of population growth on water supply and management as well. China, which is seeing immense levels of population growth and urbanization, will need to meet increasing water demands in the near future. Under current models depicting China's growth, urban demand for water in the country is expected to increase by 70–100 percent from 2005-2025. For China, the problem isn't the age of the current infrastructure, it's the need to have more of it.
Water Infrastructure in Africa
Africa has an interesting relationship with water, since it serves as the passageway for many grand rivers that travel through it. However, there is a notably uneven distribution of water resources throughout the continent, where only 58 percent of the population has access to clean drinking water. In many African nations, people do not have water security because of the lack of sound infrastructure. However, similar to the situation in the United States, experts from the World Bank have pointed out that there many opportunities for investment in water management in Africa, particularly with the major issue of controlling wasted water.
Ultimately, to meet targets for water security, Africa would have to spend $15 billion annually, four times more than the current spending of $3.6 billion on water projects.
Worldwide Water Infrastructure
International challenges for overcoming the current water infrastructure problems are myriad, but there is a clear solution for almost all of them: investment. Places with aging infrastructure need the finances to replace the century-old water delivery systems, and those that need to build upon their infrastructure need the money to provide water security for their rising populations. Of course, the other major problem with this is determining where exactly this money is going to come from. Finding ways to save energy and costs during water delivery and management is a great way to help fund this.
Download NEMA EWS 1-2016 – Increasing Energy Efficiency in Urban Water Systems: Summary Report and NEMA EWS 1.3-2016 – Glossary of Terms Used in the Water Sector from the ANSI Webstore.