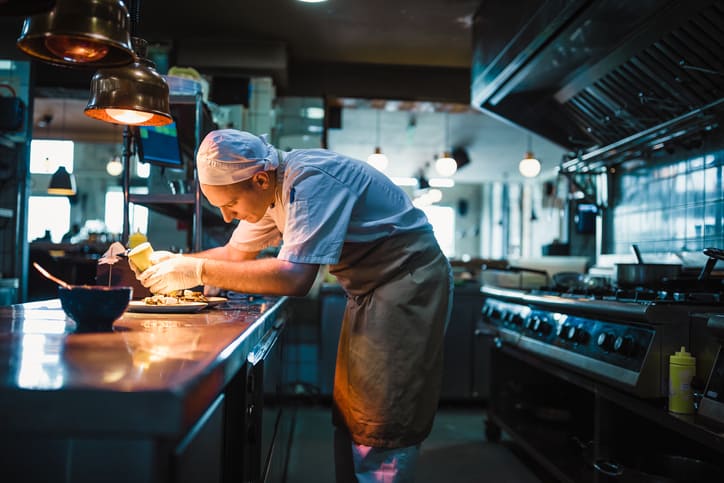 An American National Standard, NSF/ANSI 2-2022: Food Equipment, covers food protection and sanitation requirements for a variety of food handling and processing equipment.
A chef taps into his or her robust gastronomical knowledge to deliver delectable, possibly salubrious foods to a restaurant's patrons. However, far more facets are in play here. Other than the talents wielded by those cooking your food, there is a desire to utilize the best ingredients, materials, and equipment. This equipment helps deliver a certain quality of food in terms of taste but also sanitation. Health and safety associated with food is assured at many levels, even that of the manufacturer.
American National Standard For Food Handling Equipment
NSF/ANSI 2-2022 covers the minimum food protection and sanitation requirements for the materials, design, fabrication, construction, and performance of food handling equipment. Such equipment includes bakery, cafeteria, kitchen, and pantry units and other handling and processing equipment like tables and components, counters, tableware, hoods, shelves, and sinks, among others.
Considerations in play here include the smoothness of angles and corners in a food zone, the usage of fasteners, latches, hinges, and the cleanability of various components for sanitation. These concerns, as well as many others, are outlined in the NSF/ANSI 2-2022 standard.
Changes to NSF/ANSI 2-2022
NSF/ANSI 2-2022 revises the 2021 edition of the same American National Standard for food equipment. The current revision went through one noteworthy change:
Language was added in Section 5.20 regarding equipment mounting.
NSF/ANSI 2-2022: Food Equipment is available on the ANSI Webstore.
Changes to NSF/ANSI 2-2021
While now superseded, the previous, 2021 edition of this standard was recent enough for its changes to still be relevant to its users. These changes include:
New Figure 29, "Impact resistance test, was added as a reference diagram for new language regarding glass and glass-like tableware. This new language was added to Sections 4, 5, and 6.
Language regarding the use of load cells was updated in Sections 6.2.1.2 and 6.2.2.2.
New Section 5.46.4.4 was added to cover warewashing and hot food holding thermometers, and language was added to Section 6.3.3 regarding these topics.
Language regarding the use of wood was added to Section 4.5.
All figures in the standard document were newly rendered and updated for clarity and consistency.
Changes to NSF/ANSI 2-2019
NSF/ANSI 2-2019 revised the 2018 edition of the standard for food equipment. This revision went through the following changes:
Language for the term "dinnerware" was modified.
The term "in-place cleaning (IPC)" was changed to "clean-in-place (CIP)."
The normative reference for IEEE/ASTM SI 10 American National Standard For Metric Practice was updated.
Keeping in line with changes made to other American National Standards published by NSF International in 2019, the annexes in NSF/ANSI 2-2019 changed from alpha characters to numeric, preceded by a "Normative" or "Informative." With this change, previous "Annex A" became "Normative Annex 1 (N-1)."
Changes to NSF/ANSI 2-2018
For users who need to remained informed of the changes made to this standard a few revisions back, we've listed the changes to the 2018 edition of the standard below:
With the withdrawal of NSF/ANSI 36-2012: Dinnerware, NSF/ANSI 2-2018 updated language regarding dinnerware, including stipulations for permanent marking or identification plates denoting the manufacturer's name and product logo.
NSF/ANSI 2-2018 also updated language regarding the permissible use of sealants in section 4.7, noting that sealants need to meet the guidelines for zone and intended use as permitted in section 5.34 on ice pans and pins, as well as sections included in previous editions of the standard.
The section on the permissible use of lesser radii of internal angles and corners of the food zone was updated for clarification.
Section 5.56.4.1 on backflow prevention was expanded to add a new permissible backflow option regarding an air gap in relation to the water supply inlet.