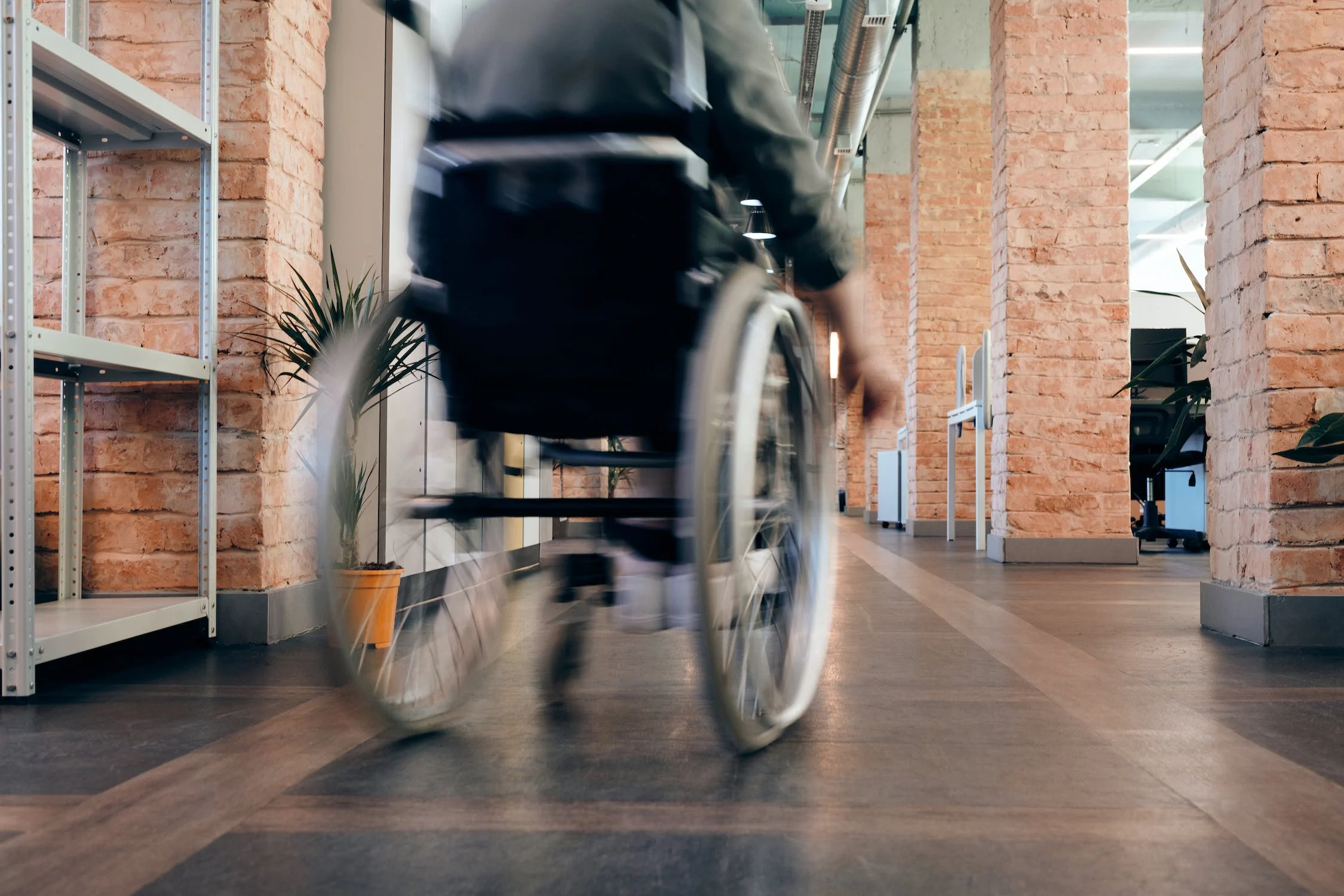 With one in four American adults living with disabilities, designing for accessibility and diversity is necessary. It is an opportunity—both economic and creative—to design a better and more sustainability built environment. ISO 21542:2021—Building Construction – Accessibility And Usability Of The Built Environment provides the essential requirements and necessary recommendations for the realization of a safe, inclusive, age-friendly, and sustainable built environment that is accessible and usable by all.
Building Accessibility and Usability
Accessibility and usability for all are dynamic and continuously evolving concept. This concept is a fundamental attribute of a sustainable built environment. It is a process of interlinked actions and tasks in the everyday lives of people, which enables them to be educated, get a job, participate fully in a community, and feel socially included. Accessibility and usability issues in public buildings may cause participation restrictions. Just one physical barrier can restrict, terminate, and make void the whole process of this everyday participation in the community.
ISO 21542:2021 provide examples of building usability and accessibility:
Access to buildings
Circulation within buildings
Egress from buildings during normal conditions
Evacuation in the event of a fire
Good building accessibility and usability means creating spaces that are designed to be user-friendly for everyone, including, for instance, people who use wheelchairs, canes, and mobility scooters, and also people with vision and hearing impairments. Eliminating barriers to physical access can help business owners increase revenues while improving the safety of all building users. ANSI A117.1-2017: Accessible and Usable Buildings and ANSI A117.1 vs. ADA Guidelines for Accessible Design explain more about accessible design guidelines.
ISO 21542:2021 specifies requirements and recommendations for construction, building assemblies, components, fittings, and products that relate to the design and constructional aspects of usability and accessibility of buildings. The requirements and recommendations relate to principal human abilities (ranging from physical, sensory, mental, intellectual, cognitive, etc.,) that should be considered when designing, constructing, and managing a building and the wider built environment. Moreover, the purpose of this standard is to describe how a building should be designed, constructed, managed, and maintained in order to enable people to: approach and enter the building; use the building's facilities, services and information networks; egress from the building under normal conditions; and evacuate the building during an emergency. ISO 21542:2021 strives to meet the needs of the broadest majority of people.
Common Accessibility Building Features
Accessibility features—such as low-slope ramps, power-assisted doors, elevators, parking spaces for wheelchair accessible vans, storage spaces for mobility aids, and accessible washrooms—are often used to improve building accessibility. Additionally, lighting, signage, and the color of the walls can impact how user-friendly a space is. Construction and design experts leverage best practices to help property owners and managers provide accessible, safe areas to all. ISO 21542:2021 specifies a wide range of requirements and recommendations of common accessibility building features, such as:
Parking (number of designated accessible parking spaces; location of accessible parking spaces, dimensional requirements for car parking spaces; storage facilities for buggies and cycles, handrail support and guidance on paths; etc.,)
Vertical circulation in a building (ramps in buildings; stairs; handrails; etc.,)
Horizontal circulation in a building (internal circulation routes and maneuvering spaces; moving walks; lifts; etc.)
Components of a building and building equipment (doorsets and windows, equipment, controls, switches, furnishing, etc.,)
Fire safety and evacuation (emergency evacuation routes; places of relative safety; lift evacuation systems; etc.)
ISO 21542:2021—Building Construction – Accessibility And Usability Of The Built Environment is available on the ANSI Webstore