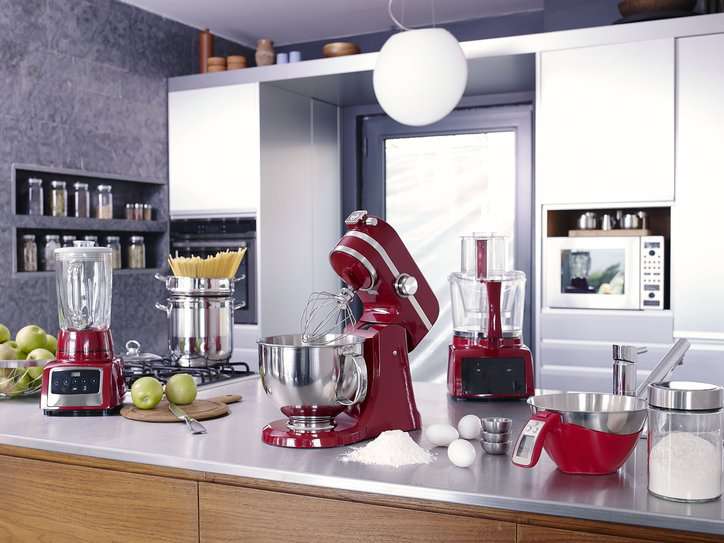 Potato peelers are wobbly, swiveling back and forth, so that you can glide this sharp prepping tool both up and down the potato without having to lift it off of the vegetable. To assure user safety of common kitchen appliances like peelers, IEC 60335-2-14 Ed. 6.0 b:2016—Household And Similar Electrical Appliances – Safety – Part 2-14: Particular Requirements For Kitchen Machines provides safety requirements.
What Does Each Side of Your Grater Do?
The box grater is one of the most handy and efficient kitchen tools because each of its four sides serves a different grating function, such as prepping cheese for a quesadilla, turning tomatoes into sauce, or making lemon zest. The side with the largest holes (the grating board) is used for cutting thick strands. It shreds semi-hard cheese (e.g., cheddar, monterey jack, fontina, gruyère) for making tacos, quesadillas, nachos, grilled cheese sandwiches, and casseroles like macaroni and cheese; this side is also used when grating fresh produce like zucchini, butter, carrots, or apples.
The smaller shredding holes are designed to finely grate cheese, chocolate, vegetables, ginger, and more. This side is used when a recipe calls for finely grated Parmesan, Pecorino Romano, Asiago, ricotta salata, and garlic to garnish pasta dishes, grains, green salads, soups, and stir fries. The side with the wide horizontal slots is designed for quickly slicing cheese for a cheeseboard or a sandwich and for slicing raw vegetables like potatoes, cucumber, eggplant, zucchini, and squash for a ratatouille or potato chips. Lastly, the tiniest holes on the grater (the ones that look like teeth) produce the finest strands of cheese ("cheese dust"). These holes produce a consistency so fine that the cheese easily dissolves into salad dressings, sauces, and casseroles. This side is also useful for grating nutmeg and cinnamon and to zest citrus fruits. It is the side of the grater most likely to cut your knuckles if you are not careful and hence adhering to standards like IEC 60335-2-14:2016 for kitchen machines are critical to consumer safety.
IEC 60335-2-14:2016 deals with the safety of electric kitchen machines for household and similar purposes, their rated voltage being not more than 250 V. It deals with the common hazards presented by appliances which are encountered by all persons in and around the home. Appliances intended for normal household and similar use and that may also be used by laymen in shops, in light industry and on farms, are within the scope of this standard. Examples of appliances that are within the scope of IEC 60335-2-14:2016 are:
Bean slicers
Berry-juice extractors
Blenders
Can openers
Centrifugal juicers
Churns
Citrus-fruit squeezers
Coffee mills not exceeding 500 g hopper capacity
Cream whippers
Egg beaters
Food mixers
Food processors
Grain grinders not exceeding 3 l hopper capacity
Graters
Ice-cream machines, including those for use in refrigerators and freezers
Knife sharpeners
Knives
Mincers
Noodle makers
Potato peelers
Shredders
Sieving machines
Slicing machines
If the appliance is intended to be used professionally to process food for commercial consumption, the appliance is not considered to be for household and similar use only.
Invention of the Blender
In the 1920s, powdered malt became popular in American soda shops as an alternative to regular milk. It blended malted barley and wheat flour with evaporated whole milk powder to create a more flavorful dairy-based product. At the same time, ice cream grew in popularity (the ice cream cone debuted in 1904 St. Louis World's Fair) and individuals sought ways to turn malt into a delicious treat to enjoy during hot days. The challenge was that as malt gets colder, it tends to clump together, forming an unappetizing paste.
In 1922, Polish-American Stephen Poplawski solved this by wiring a series of small, spinning blades to the bottom of an electric motor. It has a clear glass beverage container with a rotating agitator placed onto a stand containing the motor that drives the blades, allowing drinks to be mixed on the stand. The container is removed to pour out the contents and clean the vessel. Thus, the blender was born under Patent Number US 1480914. Poplawski's design allowed soda shop operators to pour cold milk, malt, and other flavor products into the receptacle and mix them to create a frothy liquid puree, resulting in the rise of the milkshake as the beverage of choice in diners across the country, as well as the first modern blender.
IEC 60335-2-14 Ed. 6.0 b:2016—Household And Similar Electrical Appliances – Safety – Part 2-14: Particular Requirements For Kitchen Machines is available on the ANSI Webstore.