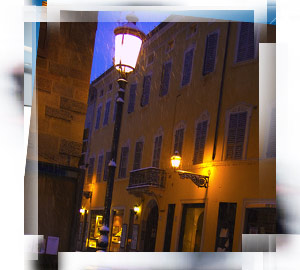 The ANSI C136 Roadway Lighting Series of standards addresses the variety of possible solutions available when it comes to roadway and area lighting. Without dictating the exact products to use, ANSI C136 standards provide guidelines for interoperability between similar products; construction, performance, and dimensional specifications for lighting poles of varying materials and designs; and luminaire attachment features. With the National Electrical Manufacturers Association (NEMA) as the secretariat, these standards represent the result of a consensus based process that strives to include all interested parties in the development of its standards.
Standardization in roadway lighting is important precisely due to the plethora of options available to those designing lighting systems. While replacing one luminaire with a different one is not by itself a problem, care must be taken to avoid potential mishaps such as keeping the lighting distribution the same so that the existing pole and mounting systems remain adequate to illuminate the area, and to avoid affecting visibility by being too bright in certain locations or angles; to be sure that the new luminaires fit the existing mounting system and that the mounting system is strong enough to support the new luminaires; and to keep maintenance procedures as unaffected as possible.
Ranging from broad standards that apply regardless of the technology used such as ANSI C136.15, Luminaire Field Identification, which provides a simple, uniform method for identifying the type and wattage rating of luminaires in the field, to more specific standards that address a particular technology, like the new ANSI C136.37, Solid State Light Sources, the ANSI C136 series covers a wide range of possibilities. Other broad ranging standards, such as ANSI C136.25, Ingress Protection, address how protected luminaire enclosures are from their environment with regard to hazards such as dust, moisture, or solid objects. ANSI C136.28, Glass Lenses, covers flat and molded glass of soda-lime and borosilicate materials used as lenses, regardless of the technology behind the light source. Similarly without regard for the light source technology, ANSI C136.31, Luminaire Vibration, covers the capability of luminaires to withstand vibration and provide vibration test methods to that end.
Taken together, the ANSI C136 series of roadway and area lighting standards provides guidelines for a wide range of lighting situations, allowing for a variety of different solutions, all while linking them together and making the system more reliable as a whole.