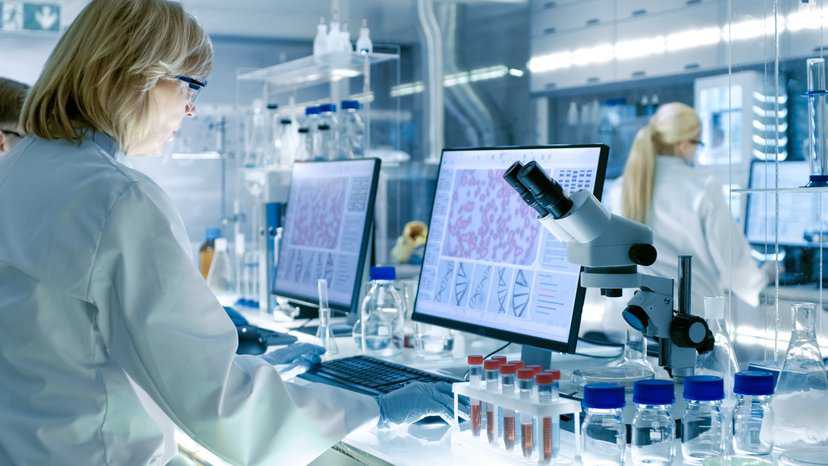 For over 100 years, human specimens have been collected and stored for research purposes. The initial specimen banks based their operations on the needs of a specific study, storing samples in a singular freezer for predominantly academic research. In time, the scope of biobanks grew to include more general research claims. This research trend continued over the following years with more disease-centric biobanks, population-based biobanks, and biorepositories for animal tissue, plant seeds, and more. Therefore, due to the worldwide proliferation of biobank research, quality control requirements for organizations performing biobanking became necessary. ISO 20387:2018 – Biotechnology – Biobanking – General Requirements For Biobanking details those requirements.
Why Is Biobanking Important?
Biobanking refers to the process of collecting human biological tissue specimens (and also animal, plant, fungus, tissues, and microorganisms) to discover related health and medical data. By using molecular and clinical data from patients, biobanks help to develop more targeted therapies and determine disease predisposition, helping detect and prevent the onset of diseases like cancer. They are pivotal in medicine discoveries and development, serving as an important tool for the advancement of life science research.
Check out ANAB's blog post Principles of Biobanking to learn more in depth information regarding biobanking.
What is ISO 20387:2018?
ISO 20387:2018 is the international standard for the competent, impartial, and consistent operation of biobanks. This standard applies to all organizations performing biobanking. It details that the following appropriate and relevant processes occurring in the life cycle stages of the biological material and associated data in the biobank shall be defined and verified. Here are those processes:
Collecting/procuring
Acquiring and Receiving
Tagging
Accessioning/Logging
Cataloguing/Classifying
Examining
Preparing
Preserving
Storing
Managing data
Destroying
Packaging and Safeguarding
Distributing and Transporting
Is Biobanking Ethical?
Biobanks involve storing and operating with specific personal information from human samples. As a result, biobanking is associated with a broad spectrum of ethical, social, and legal issues. It is necessary to consider all kinds of information from clinical informatics, treatment, outcome data, databases, inventory management, national policies, intellectual properties, and patient informed consent—required when research involves the participation of human beings, genetic material, personal data, or biological samples.
Informed consent in research ethics addresses privacy issues and means that prior to consenting, participants should be told the goal of their participation and the research involved, possible risks and adverse event, and the possibility to refuse or withdraw from research at any time. Another important consideration is data protection and confidentiality, which includes access to data and the conservation of data, enabling participants to have control over their personal data. It guarantees the right to privacy and that all personal data is safe from unforeseen malevolent use.
Quality Control Requirements in ISO 20387:2018
ISO 20387:2018 includes quality control (QC) requirements to verify the quality of data collections, biological material from multicellular organisms (e.g., human, animal, fungus, and plant), and microorganisms for research and development. QC includes implementing procedures to ensure compliance with relevant biosecurity and biosafety.
Biosafety: Containment principles, technologies, and practices that are implemented to prevent unintentional exposure to pathogens and toxins, or their accidental release.
Biosecurity: Institutional and personal security measures and procedures designed to prevent the loss, theft, misuse, diversion or intentional/unintentional release of pathogens, genetically modified organisms, toxin-producing organisms, or parts thereof, as well as such toxins that are held, transferred and/or supplied by the biobank.
The standard maintains that the biobank shall define a minimum set of QC procedures to be performed on the biological material and associated data or a subset of it. Moreover, ISO 20387:2018 specifies QC requirements for a biobank's processes and data:
Processes: The biobank shall establish, document, implement, and periodically analyze procedures specifying QC activities throughout the biobanking processes. This includes QC criteria corresponding to predefined specifications to demonstrate fitness for the intended purpose of the biological material and associated data.
Data: The biobank must define the type and frequency of the QC performed, and the QC should focus on accuracy, completeness, and consistency of data.
Biobank users, regulatory authorities, organizations, and schemes using peer-assessment, accreditation bodies, and others may use ISO 20387:2018 in confirming or recognizing the competence of biobanks. ANAB accredits biobanking organizations to this international standard.
ANAB accredits biobanking organizations to ISO 20387:2018. The ANAB ISO 20387 Biobanking Accreditation Program helps biobanks ensure confidence, competency, traceability, quality, and impartiality in their data collection. In addition to ISO 20387, ANAB's program also assesses organizations' adherence to ISO 9001 (Requirements for Quality Management Systems) as they comply with and follow the best quality biobanking practices. Accredited organizations are also required to take part in proficiency testing programs (EQAs), which reaffirms expert and rigorous evaluation in ANAB's accreditation process for all factors affecting the biological material and data quality in biobanking.
ISO 20387:2018 Biotechnology – Biobanking – General Requirements For Biobanking is available on the ANSI Webstore.