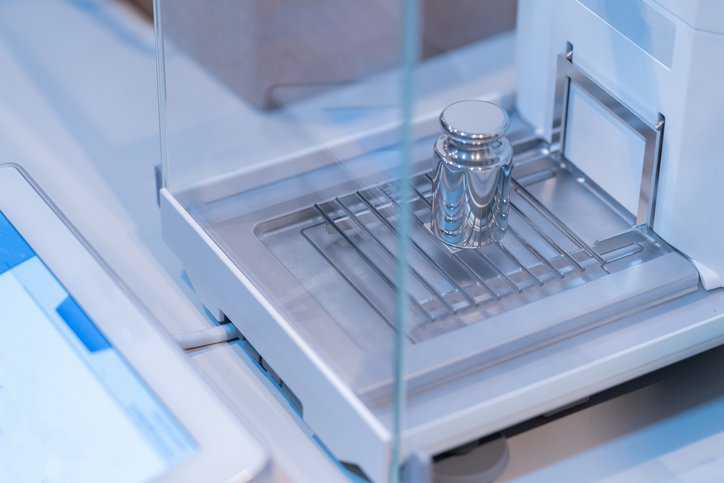 ISO/IEC 17025:2017 requires laboratories to calibrate measuring equipment when the measurement accuracy or uncertainty affects the validity of results and/or the metrological traceability of results is established through calibration. Laboratories must establish a calibration program that includes a defined period of validity and retention of records related to the calibration of equipment which can influence laboratory results.
How Do Calibration and Testing Labs Calibrate Their Measuring Equipment?
Accredited calibration laboratories may rely on their accredited calibration and reporting processes to calibrate their measuring equipment. Testing laboratories, on the other hand, must develop a suitable calibration program that meets the requirements of the ISO/IEC 17025 standard, including measurement traceability and uncertainty requirements, as well as record requirements. One way for testing laboratories to accomplish this is to purchase accredited calibrations from a calibration service provider. Additional guidance on purchasing and evaluating calibrations can be found in GD 2703, Guidance on Purchasing and Evaluating Calibrations.
Another way is for testing laboratories to calibrate measurement equipment in-house. When testing laboratories calibrate measurement equipment in-house, the laboratory must follow the relevant requirements of ISO/IEC 17025 and meet the following requirements:
Maintain an appropriate environment for carrying out the calibration;
Have appropriately trained personnel to carry out and check the calibrations;
Ensure personnel demonstrate competency to perform the calibrations undertaken;
Utilize traceable reference standards, certified reference materials or reference measuring equipment with appropriate measurement uncertainties;
Maintain a documented procedure for each type of calibration;
Report the data and results of any calculations by appropriate means according to the requirements of ISO/IEC 17035;
And estimate, evaluate and maintain records of uncertainties for traceability utilized internally that support tests associated with the scope of accreditation.
Additional details can be found in AR 2250, Accreditation Requirements: ISO/IEC 17025 Testing Laboratories.
ANAB's FM 2807 Traceability and In-House Calibration Tracking (available to applicant or accredited laboratories upon request) assists laboratories in identifying the traceability chain for all equipment, reference standards and reference materials utilized within the laboratory for accredited activities. It also identifies all in-house calibrations performed by the laboratory that support the scope of accreditation. All types of calibrated equipment, reference standards and reference materials are listed on the form, along with the calibration service provider information, or "in-house" if the calibration is performed by the laboratory. For calibrations performed in-house, the reference standard or reference materials used in the calibration is linked to the type of equipment via a reference number.