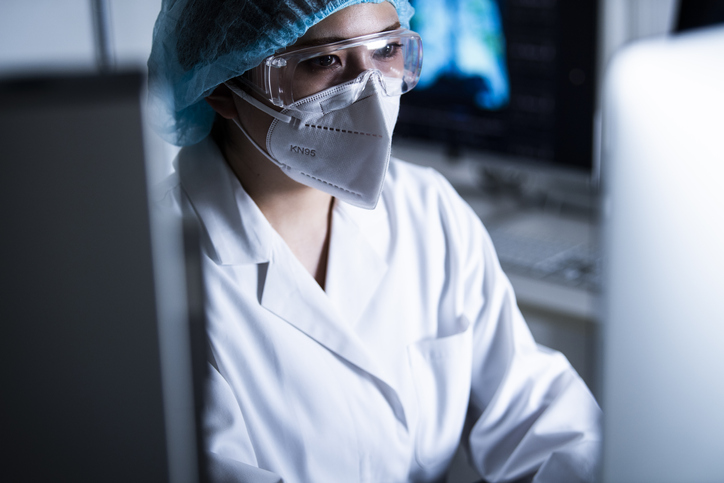 Almost daily, ANAB is asked the same question:
During the Global Pandemic, can Inspection Bodies Still Get Accreditation? 
The short answer to this question is a resounding "Yes"! 
The longer answer is more nuanced, as these things tend to be.
How the COVID-19 Pandemic Has Affected Accreditation
This question immediately sparks a thought process and communication between ANAB and its clients.  With this, assessment bodies, as well as other clients seeking accreditation (laboratories, certification bodies, etc.) are thinking many things:
If our employees are remote, how will this affect our accreditation?
How can we maintain our accreditation if we cannot meet with an assessor?
What if the projects we are working on won't allow anyone other than our organization's employees on-site?
What happens if we cannot go on-site for multiple years?
How do we demonstrate competency effectively, not being face to face?
Are the assessors and the accreditation body technically savvy enough to understand our predicament?
The Shift to Remote Assessments for Accreditation
In 2020, ANAB and its clients were faced with the issue that in-person assessments were likely to cease immediately. Fortunately, ANAB had a protocol already in place for performing assessments remotely, having performed fully remote assessments with specific ISO/IEC 17020 inspection bodies for seven years in a row at that time.
The lessons, protocols, and procedures ANAB developed with those clients informed the path forward across multiple programs during the COVID-19 pandemic.
These assessments have come with their own specific challenges. Preparation for remote assessment includes testing and establishing connectivity across multiple platforms before the assessments occur. ANAB has re-trained its assessors on how to respond when connectivity is not available or interrupted.  ANAB has also adjusted the methodology for the witnessing of technical inspections, along with the expectations of clients.
Throughout the pandemic, ANAB has adjusted, pivoted, and, most importantly, communicated. Inspection bodies continue to gain accreditation, with a surprising number gaining initial accreditation during this first year of the global pandemic.
ANAB continues to work tirelessly with the international accreditation community, demonstrating that the process for remote accreditation requires the utmost discipline and structure to complete. ANAB will continue this process, keep all clients informed, and at some point will begin the transition back to in-person assessments.
Prepare for Remote Assessment
As the COVID-19 pandemic continues to prevent business travel worldwide, remote assessments remain essential for the path toward ISO/IEC 17020 inspection body accreditation. For further information on the remote assessment process, please refer to the following webinars:
Preparing for Remote Assessments for Lab-Related Programs
Minimizing Risks to Accreditation When On-Site Assessment is Not Available