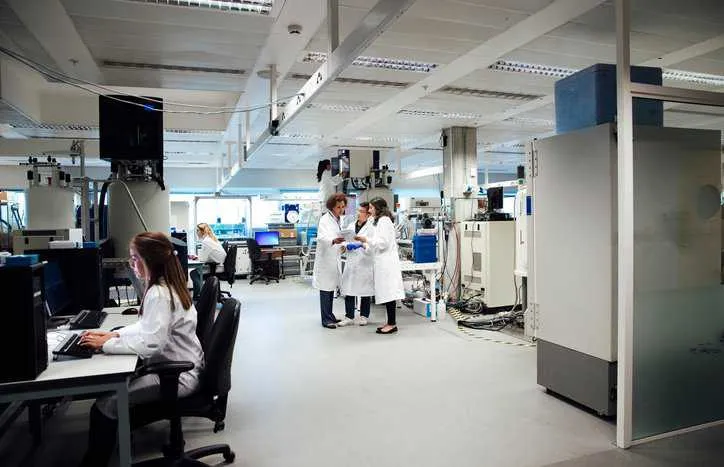 ANSI/NCSL Z540-1 and ANSI/NCSL Z540.3, both commonly referred to as ANSI Z540, form a supplemental accreditation program to ISO/IEC 17025:2017. Implementing a laboratory management system depends on many factors, such as laboratory size and workload.
What is ANSI Z540?
ANSI Z540-1 provides requirements for calibration and testing laboratories to ensure the laboratories control their own measuring and test equipment to the highest national standards. This includes quality system audit and review, calibration methods, handling of calibration items, certificates and reports, subcontracting and complaints.
The supplemental accreditation requirements listed in ANSI Z540.3 subclause 5.3 include calibration of measuring and test equipment, calibration procedures, measurement assurance, uncertainty of measurement and traceability.
Being accredited lets laboratories control their measuring and test equipment quality as well as reduce maintenance costs. Documents SR 2401 and SR 2402 can be useful in further determining the conformance of ANSI Z540-1 and ANSI Z540.3.
Quality System, Audit, and Review
The laboratory's policies and operational procedures are documented in a quality manual. These procedures must meet the requirements of ANSI Z540 as well as include the laboratory's scope of calibrations and the policy for establishing and changing calibration intervals for equipment. The quality system must be reviewed at least once per year to see if changes need to be made and if it is still effective.
ANSI Z540-1 Calibration
For all calibrations and verifications that the laboratory is responsible for, appropriate procedures must be used. These activities can include sampling, preparation of items, estimation of uncertainty of measurement and more. Procedures must have the required range and tolerance of each item being calibrated or verified as well as a generic description of the measurement standards and equipment needed.
Documented measurement assurance techniques can be used to verify the measurement process. If not used, the collective uncertainty of the measurement standards shall not exceed 25% of the acceptable tolerance for each characteristic being calibrated or verified. If the collective uncertainty exceeds 25% of the tolerance, there must be documented approval for the deviation.
The customers must also be notified if there is any equipment significantly out-of-tolerance during the calibration/verification process, along with measurement data for correction. If any part of the calibration is subcontracted, the laboratory will also comply with the requirements of ANSI Z540 and complies with the same criteria of competence.
Certificates and Reports
Every certificate or report must also include ISO/IEC 17025 requirements and the following information:
Any deviation from, additions to, or exclusions from the calibration method, and any other information relevant to a specific calibration, such as environmental conditions
A statement that the certificate or report shall not be reproduced except in full without the written approval of the laboratory
Special limitations of use
What Is the ANSI/NCSL Z540-1 Accreditation Requirements Checklist?
The ANSI Z540-1 accreditation requirements checklist (CL 2983) is a table that makes understanding conformance easier for organizations. The first couple of columns of the table include the ANSI Z540 document number as well as a column for the document name with a summarized version of the requirement.
The next columns can be filled out with the customer document reference and the conformance values of compliant (C), nonconformity (NC), or not applicable (NA). The last column is reserved for any comments on conformance.
Below is an example of part of the ANSI Z540-1 checklist.
This checklist includes the requirements of:
ANSI/NCSL Z540-1, Calibration Laboratories and Measuring and Test Equipment – General Requirements
Accreditation Requirements (AR) for calibration, testing and use of accredited symbol
SR 2401 ANSI/NCSL Z540-1 Calibration Laboratories (Non-Forensics)
Find the SR documents on the ISO/IEC 17025 Documents page, along with other documents that can help the accreditation process. To get the ANSI Z540 checklists, contact ANAB.