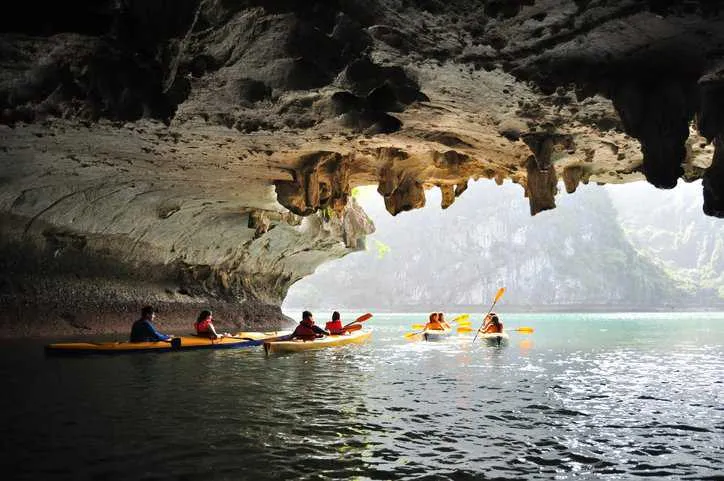 Wildlife biologists made modern ziplining popular when they were looking for a way to study and explore densely forested areas of Costa Rica without disturbing the environment in the 1970s. To explore the rainforest ecosystems, the biologists set up ziplines throughout the rainforest in Costa Rica. The ziplines helped them have a birds-eye view of the forest and realistically witness natural events within the ecosystem without disturbing the environment they were studying. This is when the business idea for zipline eco tours (i.e., tourism in natural areas) was created, which remains a popular tourist activity in Costa Rica. Ziplining is just one of many adventure tourism activities that is surging in popularity across the world. Standardization of adventure tourism activities helps ensure the safety of participants engaging in these fun, immersive activities.
Adventure Tourism
Adventure tourism is a niche sector of the travel industry that focuses on experiences that allow people to enjoy a thrilling activity. It is a tourist activity that includes physical activity, a cultural exchange, or activities in nature; it is an immersive experience that allows travelers to connect to the destination they are visiting in a physical way. Some examples of adventure tourism include backpacking, birdwatching, bungee jumping, camping, canoeing, fishing, hiking, horseback riding, kayaking, mountain biking, safaris, sailing, scuba diving, skiing, snowboarding, surfing, river rafting, rock climbing, zip lining, etc.
Adventure tourism is rapidly growing: the global adventure tourism market was valued at $366.7 billion in 2022, and it is projected to reach $4.6 trillion by 2032, growing at a compound annual growth rate of 28.7% from 2023 to 2032. It has become more popular than traditional mass tourism around the world due to its adaptability, capacity to assist economies, and promotion of sustainable practices.
Why Choose Adventure Tourism
This type of tourism can offer travelers a variety of positive outcomes, such as increased physical fitness, mental health, self-confidence, and cultural awareness because by participating in challenging and rewarding activities, travelers can boost their endorphins, reduce their stress, and overcome their fears. The goal of any adventure tourism experience is to push an individual to try something that they would not otherwise do and to engage in an activity that they might not have access to in their local area.
Top Adventure Destinations
Here is a list of adventure destinations around the world:
Hiking in Yellowstone National Park, U.S.
Safari in Tanzania
Mountain Trekking in Nepal
Surfing in Sri Lanka
Camping in Botswana
Hiking in Peru
Snorkeling in Iceland
Backpacking in New Zealand
Ziplining in Costa Rica
Skiing and snowboarding in Canada
Adventure Tourism Standards
Standards for adventure tourism establish the minimum requirements for safety management systems and information for participants. The following documents are independent entities since they apply to different aspects of adventure tourism:
ISO 3021:2023—Adventure Tourism – Hiking And Trekking Activities – Requirements And Recommendations
ISO 3021 establishes requirements for adventure tourism involving hiking and trekking activities, relating to the safety of participants, leaders and assistants. This standard also establishes criteria relating to characteristics and difficulty level for hiking and trekking route classification.
ISO 20611:2018—Adventure Tourism – Good Practices For Sustainability – Requirements And Recommendations
ISO 20611 provides requirements and recommendations for good practices for sustainability (environmental, social, and economic aspects) for adventure tourism activities.
For more information on ISO standards for sustainable tourism—"tourism that takes full account of its current and future economic, social, and environmental impacts, addressing the needs of visitors, the industry, the environment, and host communities"—read the ANSI Blog post, Sustainable Tourism.
ISO 21101:2014—Adventure Tourism – Safety Management Systems – Requirements
ISO 21101 outlines the requirements of a safety management system for adventure tourism activity providers. This document is a handbook that offers step-by-step guidance and examples to help small and medium-sized adventure tourism operators to develop, implement, and improve a safety management system following the requirements of ISO 21101.
ISO 21102:2020—Adventure Tourism – Leaders – Personnel Competence
ISO 21102 specifies requirements and recommendations for competencies for adventure tourism activity leaders. Depending on the type of adventure tourism activity (e.g., rafting, hiking, cascading, climbing), different competencies are required and are critical factors in ensuring delivery of safe adventure tourism activities.
ISO 21103:2014—Adventure Tourism – Information For Participants
ISO 21103 specifies requirements for information to be provided to participants before, during, and after adventure tourism activities. This standard helps participants make informed choices about adventure tourism activities. Communications from tourism activity providers helps participants understand any potential risks inherent with the given activity, so they can be prepared to mitigate the risk of harm and/or damage to equipment—increasing the likelihood of a safe experience.