A building is like an organism, with distinct systems and intricacies aligned in overarching purpose to assure efficiency, comfort, and even safety for the many occupants who make use of such a structure throughout the day.
In buildings, these processes are deliberate and encompassing. The BACnet protocol (ANSI/ASHRAE 135) permits the seamless communication among devices for HVAC&R, access and lighting control, and other systems from an assortment of manufacturers in a building.
What Is BACnet?
Building Automation Control network (BACnet) is a data communication protocol that standardizes communications between building automation devices from different manufacturers—allowing data to be shared and equipment to work together easily.
For decades, and until the 1980s, there was no standard industry network protocol for building automation. As such, users had to choose between numerous systems from a plethora of manufacturers. Due to the proprietary nature of the industry, existing systems typically did not permit interconnection between the various manufacturers' differing equipment.
In response, ASHRAE undertook the challenge to develop and put forth a standard set of rules governing communication between various devices in building control systems.
In result, BACnet, or "ANSI/ASHRAE Standard 135," network protocol lets multiple devices communicate across building automation systems, and it has found adoption by nearly every major vendor in North America, as well as numerous countries throughout the globe. Applicable systems—for lighting control, access control, elevators, fire detection systems, and heating, ventilation, and air-conditioning—control buildings of all sizes, allowing for higher quantity and quality of building operational data, tighter evaluations and analysis, and better fiscal planning and operation of the facility.
If you want to learn more about BACnet, please refer to the BACnet International website.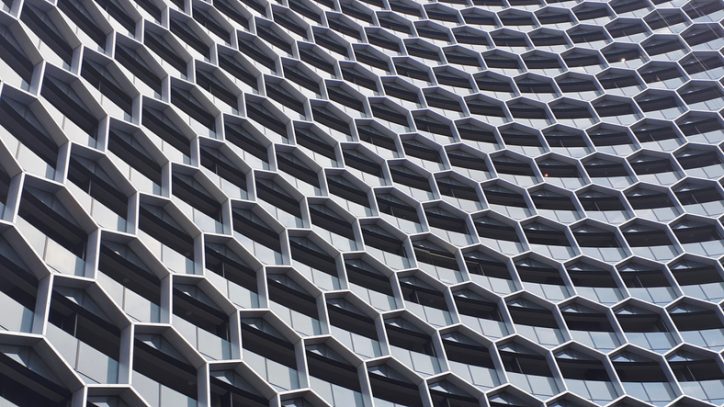 ANSI/ASHRAE 135: The BACnet Standard
The term BACnet is often synonymous with ANSI/ASHRAE 135. The efforts made by ASHRAE in the 1980s for interoperability culminated in the first publication of ANSI/ASHRAE 135 in 1987. Since then, for the protocol to stay current, ASHRAE has regularly updated the standard, with the current edition being ANSI/ASHRAE Standard 135-2020: BACnet: A Data Communication Protocol For Building Automation And Control Network.
This American National Standard defines data communication services and protocols for computer equipment used to monitor and control HVAC&R and related building systems, and it defines an abstract, object-oriented representation of information communicated between equipment.
The protocol offers a comprehensive set of messages for conveying encoded binary, analog, and alphanumeric data between devices. Some examples pointed out by ANSI/ASHRAE Standard 135-2020 include software binary and analog values, text string values, schedule information, alarm and event information, files, control logic, and hardware binary and analog input and output values.
BACnet is also adopted internationally as ISO 16484-5:2022 – Building Automation And Control Systems (BACS) – Part 5: Data Communication Protocol.
ANSI/ASHRAE Standard 135.1-2019: Test Conformance to BACnet
To demonstrate conformance to BACnet (ANSI/ASHRAE 135), further efforts can be necessary. Since BACnet devices physically resemble other standard control devices, due to their physical form being of little importance, tools need to allow a vendor to define equipment to be tested.
ANSI/ASHRAE Standard 135.1-2019: Method Of Test For Conformance To BACnet offers this. This document defines a standard method for verifying that an implementation of the BACnet protocol provided each capability claimed in its Protocol Implementation Conformance Statement (PICS) in conformance with the ANSI/ASHRAE 135 standard. Overall, standard provides a comprehensive set of procedures for verifying the correct implementation of each capability claimed on a BACnet PICS. This includes support of each claimed service, object-type, and network layer protocol, as well as each claimed link option and special functionality.
Both ANSI/ASHRAE Standard 135-2020 and ANSI/ASHRAE Standard 135.1-2019 are available on the ANSI Webstore.