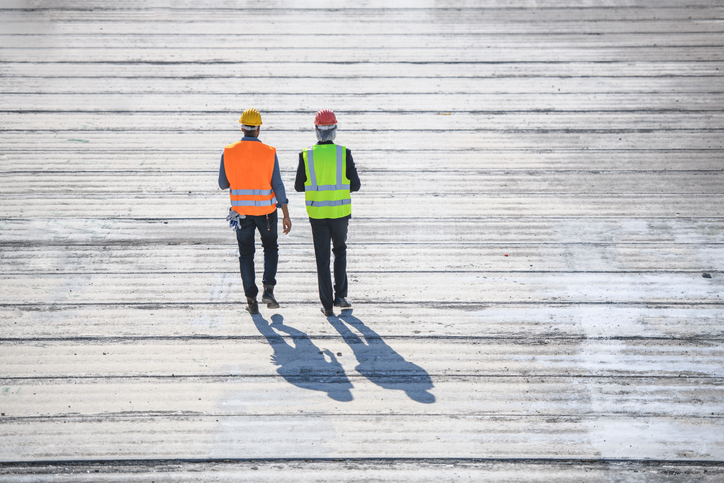 In the United States, nearly every 1 in 5 construction workplace fatalities is from a struck-by injury. A struck-by injury occurs when a worker is hit by a piece of equipment or vehicle. Struck-by injuries and deaths, however, are preventable, and, with over 11 million construction workers in the United States, having high-visible safety apparel adhering to ANSI/ISEA 107-2020 can better protect these workers.
Noticing Bright Colors in Nature
As simple as wearing bright colors and reflective materials in the construction industry sounds, it is very beneficial. In nature, we see colors helping animals make quick decisions. One of the more common occurrences of this is aposematism. Aposematism is the use of signals, usually visual, of a marking or bright color(s) to an animal to warn predators that it is toxic. This is seen in insects, reptiles, fish, and other animals. While bright colors might attract a predator's attention, aposematism relies on the memory of previous bad experiences with a brightly colored toxic animal and therefore acts as a successful deterrent.
The Importance of High Visibility Safety Apparel (HVSA)
As with animals in nature, bright colors attract people's attention in everyday life. It can be seen why warnings and signs are usually made with bright colors. Not only do the bright colors grab attention, but the commonly used red, orange, and yellow are associated with warning. Like animals, we associate these bright colors with caution and danger from past experiences and when they are seen on signs for traffic or construction. Due to evolutionary and cultural forces, these colors grab our attention and give us warnings that help us make quicker decisions.
As such, the bright colors workers wear with high-visible safety apparel (HVSA) limit job injuries and fatalities. When operating a machine or driving a car, the bright colors from HVSA are more noticeable than they would be with everyday clothing, which might blend into the surroundings. With this attention-grabbing apparel, it is easier to notice personnel and stop or avoid possible injury to the worker.
Bright colors with retroreflective material help even more when it is dawn, dusk, or night, when bright colors might not be able to be seen as easily. With a light source such as headlights from a vehicle or machine, the retroreflective material has a similar quality to bright colors in that it attracts notice by reflecting the light back. With both bright colors and retroreflective materials, HVSA can be extremely beneficial to construction workers or others in work zones.
Better Visibility with ANSI/ISEA 107-2020
ANSI/ISEA 107-2020 is the American National Standard for High-Visibility Safety Apparel. Performance requirements of high-visibility safety apparel, or HVSA, help with providing visibility to the user under any light conditions by day or night. This is particularly crucial for hazardous conditions, as well as any situation where threats can be presented. The performance requirements include color, retroreflection, the recommended configuration of the materials, and more. Please note that ANSI/ISEA 107-2020's specifications may be applied to many occupational HVSA, but it is not for firefighter turnout gear.
Changes from ANSI/ISEA 107-2015
The updated ANSI/ISEA 107-2020 standard includes changes such as:
Removing the criteria for high-visibility accessories in favor of continuing to emphasize the configurations and design requirements that contribute to the Type-Performance Class designation.
Adding accommodating scenarios since garments can become soiled easily because of the work environment. This edition includes specific criteria for a single-use disposable coverall, which complies with the requisite minimum material amounts and color requirements imposed on all compliant HVSA, and emphasizes that the associated material integrity requirements are only applicable to single-use disposable coveralls, for which unique marking is applied.
Updates to the tests methods in an effort to align more closely with other material integrity tests and to recognize current versions used for evaluating the materials.
Introducing the concept of measuring the overall nighttime luminance of a garment by including optional language that allows a manufacturer to test a garment according to ASTM E1501.
ANSI/ISEA 107-2020: American National Standard for High-Visibility Safety Apparel is available on the ANSI Webstore.