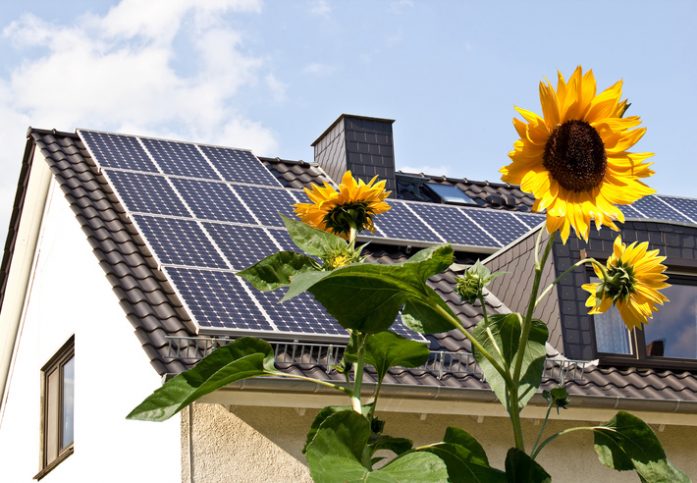 The solar industry is flourishing. Comprising nothing more than a modicum of photovoltaic (PV) panels and arrays just a little over a decade ago, the world's solar capacity has been jumping up year by year. In fact, each year has broken the record of total PV installations set by the year that preceded it.
Solar Power Installed Capacity
In the U.S., this has been driven by financial incentives, particularly the Solar Investment Tax Credit (ITC)—a 26 percent tax credit for solar systems installed on residential and commercial properties (will be 22% in 2021). In result, the total installed U.S. solar capacity exceeds 77 gigawatts (GW).
Worldwide, the demand for solar is correlated with the demand for electricity, especially in China, which has become the world's leader in PV installations. As of early 2020, the current world capacity of solar PV approaches 600 GW, a gargantuan amount compared to the 10 GW back in 2007.
With a vast assemblage of products and systems in place worldwide, there needs to be benchmarks set for adequate solar photovoltaic arrays. What may be overlooked in this matter is sustainability, as the attribute is seemingly intrinsic with renewable energy.
Clean power sources, such as solar and wind, differ significantly from conventional ones, e.g. oil, gas, and coal, in that their process of producing electricity does not emit carbon dioxide or other greenhouse gases. Furthermore, they are renewable, as they do not incorporate burning fuel. However, the earth and its environment consists of a series of intricate systems, with various avenues for some kind of pollution or degradation to occur. For example, the materials used, the procurement of the materials, and installation practices could form a carbon footprint for the otherwise clean power generation system.
A way of deciphering an organization's environmental responsibility is through corporate performance metrics. Ultimately, these metrics exemplify sustainability leadership for the photovoltaic market.
About the NSF/ANSI 457-2019 Standard
The basis for sustainability leadership for photovoltaic modules is found in NSF/ANSI 457-2019: Sustainability Leadership Standard for Photovoltaic Modules and Photovoltaic Inverters. This document—an approved American National Standard—sets forth a standardized set of performance objectives for manufacturers and the supply chain in the design and manufacture of PV module components. It specifically excludes equipment for the balance of system equipment, PV cells part of another device for which it provides the electricity, and mobile photovoltaic cells that require disassembly before recovery.
Conformance to the NSF/ANSI 457-2019 standard involves two types of criteria: product criteria, which apply to the product declared to conform, and corporate criteria, which apply to the manufacturer that declares products to conform to the standard.
NSF/ANSI 457-2019 is divided into seven performance categories: management of substances, preferable materials use, life cycle assessment, energy efficiency & water use, end-of-life management & design for recycling, product packaging, and corporate responsibility.
In following these performance objectives, organizations can meet one of the three levels of performance: Bronze, Silver, and Gold. Bronze can be attained by conforming to all criteria labeled "required" by the NSF/ANSI 457-2019 document. Silver and Gold are reached by meeting all "required" criteria as well as at least 50 percent or 75 percent of the "optional" criteria points, respectively.
This standard was developed based on the principle that sustainable leadership products that qualify for the Bronze level will only include those in the top third of the market. In fact, only a few products are anticipated to meet the Gold level.
By providing the framework and performance objectives for PV modules, NSF/ANSI 457-2019 is not only applicable to manufacturers but also purchasers. This is because the standard provides a consensus-based definition of key sustainability attributes and performance metrics, ultimately alleviating individual purchasers from the tumultuous task of defining their own sustainability performance goals.
Changes to NSF/ANSI 457-2019
This American National Standard, which revises the 2017 edition of the same document, contains one notable change: it now accommodates for the inclusion of photovoltaic inverters.
A photovoltaic (PV) inverter converts and conditions DC electrical power of a PV module to AC. The PV inverter is all the devices necessary to implement the PV inverter function, which, according to NSF/ANSI 457-2019, can include (but is not limited to PV-string inverters with included maximum power point trackers, central inverters, micro inverters, bi-directional inverters, and the combination of a DC optimizer plus the inverter.
With this change, the scope of the standard was expanded, and photovoltaic inverters are now featured in the title, as well as throughout the document.
In addition, keeping in line with other NSF International standards revised in 2019, the annexes in NSF/ANSI 457-2019 were changed from alpha characters to numeric, preceded by a "Normative" or "Informative."
NSF/ANSI 457-2019: Sustainability Leadership Standard for Photovoltaic Modules and Photovoltaic Inverters is available on the ANSI Webstore.