Construction sites mark transition, where one location or piece of a city is on-way to becoming something new. Since these locations exist in their unfinished forms, they present numerous hazards. As discussed in the Foreword of ANSI/ISEA 121-2018, struck-by falling objects kill hundreds of individuals each year and injure tens of thousands more. Mitigation techniques and other preventative measures like netting, toe boards, and, most notably, hard hats have long been available to minimize the effects of falling objects in workplaces that potentially can bring harm to personnel, bystanders, and other individuals at lower levels.
However, with increasing work at heights—just look at all the skyscrapers that are being constructed to expand the ever-rising New York City skyline throughout the 2010s and into the 2020s—and emerging techniques, the issue of falling objects at elevated workplaces has heightened. In recognition of the benefit of active controls to prevent falling objects by tying them off or containing them while at heights, ANSI/ISEA 121-2018: American National Standard For Dropped Object Prevention Solutions was released.
This new American National Standard was written and published by the International Safety Equipment Association (ISEA), an ANSI-accredited standards developing organization, and, as it is the first of its kind to address equipment used to tether and/or contain hand tools, components, and structure, and other objects from falling during at-heights work, it was highly anticipated. ANSI/ISEA 121-2018 was prepared by members of ISEA's Dropped Objects working group.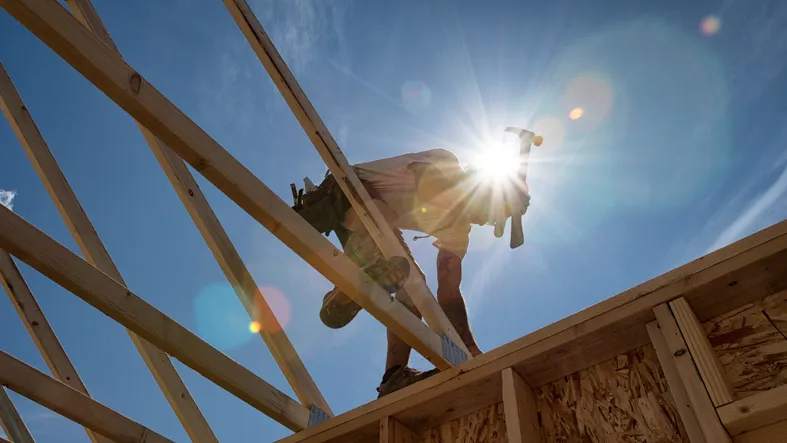 Objects that could be dropped and are thus applicable to ANSI/ISEA 121-2018 include hand tools, instrumentation, small parts, structural components, and other items that have to be transferred and used at heights. To reduce dropped objects incidents in industrial and occupational settings, this standard sets minimum design, performance, testing, and labeling guidelines for solutions.
In its scope, ANSI/ISEA 121-2018 includes tethering systems subsequently installed to the tools and anchors after original manufacture. However, please note that primary tools and primary anchors are considered native ends to the system and are excluded from the standard.
ANSI/ISEA 121-2018 outlines four categories of equipment: anchor attachments, tool attachments, tool tethers, and containers, and it thoroughly addresses guidance, specifications, and testing methods for each. In addition, the standard outlines guidelines or markings and labeling.
Please note that this standard does not address passive prevention solutions like netting, barricades, and toe boards. It also doesn't cover hoisting or lifting guidelines for material handling or protective solutions for dropped objects that minimize damage from falling objects. If you are interested in or would like to learn more about standards that address these topics, please search for them on this blog.
ANSI/ISEA 121-2018: American National Standard For Dropped Object Prevention Solutions is available on the ANSI Webstore.