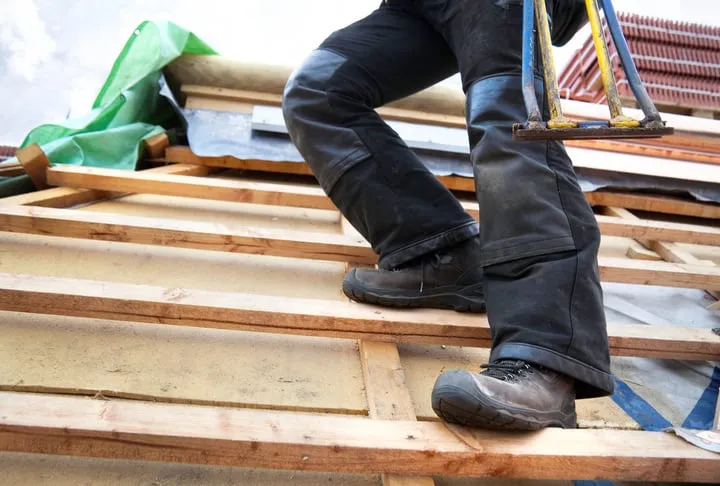 Wearing the appropriate attire for a job can be critical depending on the work setting. Perhaps footwear isn't always the first consideration when it comes to safety, but that shouldn't make it any less important. According to the Bureau of Labor Statistics, there were 52,070 nonfatal occupational injuries and illnesses to the foot involving days away from work in 2014. Any kind of preventative safety measure related to feet should be welcomed. ASTM F2413-18: Standard Specification For Performance Requirements For Protective (Safety) Toe Cap Footwear provides guidelines on the performance of footwear to deliver protection against hazards that one might experience in the workplace.
In zones with heavy machinery and construction work, it is always good to prepared and put safety first. This should be especially true when it comes to feet. An injury to the foot can leave one immobile or in pain when moving. ASTM F2413-18 has important information on footwear safety.
What was the First Form of Safety Footwear?
The sabot is considered to be the first form of footwear safety. While origins of when and where it came from sometimes differ, it is widely accepted that the shoe was used to keep workers' feet from sharp objects during work related activities. Sabots were made from wood, and some believe the etymology of the word sabotage comes from when workers would throw their sabots into machinery to stop production. Although, this is unlikely.
Where and when the steel toe boot started is difficult to pinpoint. However, the footwear safety shoes became more prevalent as worker's compensation laws popped up. Before then, it was more cost-effective for companies to replace workers than institute safety measures. In the 1930s, Red Wing Shoes entered the steel toe line business. These shoes offered workers in high-risk jobs more protection.
Footwear safety became even more important in America when the US Congress enacted the Occupational Safety and Health Act.
Is Steel Always Used in Safety Footwear?
No. A Composite toe is a non-metallic shoe that offers protection as well.
What is the Standard Specification for Performance Requirements for Protective (Safety) Toe Cap Footwear?
ASTM F2413-18 provides minimum guidelines for the performance of footwear to provide protection against numerous workplace dangers that may result in injury. It is not intended to serve as manufacturing or purchasing specification. However, it can be referenced in purchase contracts to assist with assuring that minimum performance guidelines are met. It is important to note that ASTM F2413-18 is not applicable to overshoes with safety toe caps. It is also not applicable to strap-on apparatuses with safety toes.
ASTM F2413-18 contains guidelines to evaluate footwear for its performance in impact resistance of the toe area, compression resistance, and metatarsal protection, among many other important topics
ASTM F2413-18: Standard Specification For Performance Requirements For Protective (Safety) Toe Cap Footwear is available on the ANSI Webstore. It is also part of the ASTM F2412 / ASTM F2413 – Foot Protection and Performance Package.