NFPA 86-2019: Standard for Ovens and Furnaces has been released. It revises the 2015 edition of the same standard.
Whether we are always cognizant of it or not, heated enclosures play a large part in our daily lives. From ovens and furnaces to dryers and thermal oxidizers (a piece of equipment that breaks down hazardous gases to fend off air pollution), many machines fall under the support of NFPA 86-2019.
NFPA 86-2019 pertains to Class A, Class B, Class C, and Class D ovens dryers and furnaces, as well as thermal oxidizers. It also covers bakery ovens, atmosphere generators and systems that supply Class C furnaces, as well as "integral quench tanks or molten salt baths." It also applies to Class D ovens and furnaces that work "above ambient temperatures to over 5000°F (2760°C) and at pressures normally below atmospheric to 10−8 torr (1.33 × 10−6 Pa)." According to NFPA 86-2019, ovens designated Class A, Class B, or Class C are heated enclosures that work around atmospheric pressure and are used for commercial use and industrial processing of materials.
These types of heated enclosures have been around for a long time. An early Roman invention called the hypocaust made and spread heat from underneath floors to above rooms. In Colonial America, people cooked in "bee-hive shaped brick ovens." Today, these and other enclosed heating structures have become part of the fabric of society.
NFPA 86-2019 provides guidelines to establish safety measures for operating these machines. It offers parameters that minimize dangers related to fire or explosions that may cause damage to machines, buildings, or people. NFPA 86-2019 applies to new installations and modifications of existing equipment.
According to NFPA, during the years of "2010-2014, U.S. fire departments responded to an estimated average of 15,970 home structure fires involving clothes dryers or washing machines each year. These fires caused annual averages of 13 civilian deaths, 444 civilian injuries, and $238 million in direct property damage." 92% of these fires were related to clothes dryers.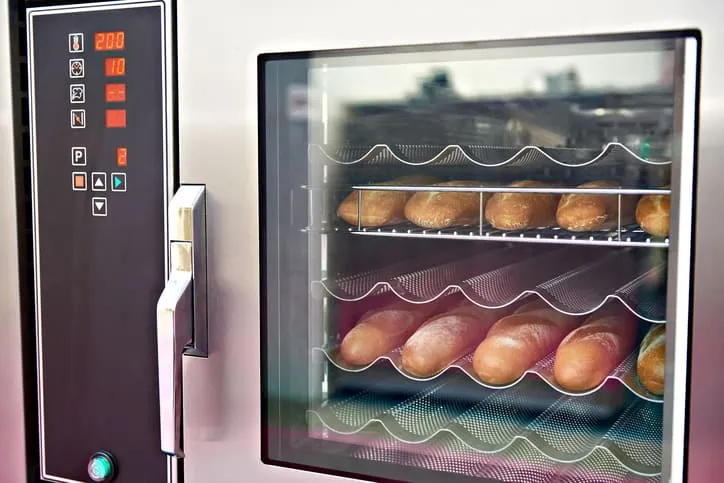 NFPA 86-2019 does not apply to the following:
Solid fuel–firing systems including coal.
Listed equipment with a heating system that provides a total input not exceeding 150,000 Btu/hr (44 kW)
"Fired heaters in petroleum refineries and petrochemical facilities that are designed and installed in accordance with API STD 560, Fired Heaters for General Refinery Services; API RP 556, Instrumentation and Control Systems for Fired Heaters and Steam Generators; and API RP 2001, Fire Protection in Refineries."
Fluid heaters as defined in NFPA 87-2018 Standard for Fluid Heaters.
Submerged arc furnaces and electric arc furnaces.
Since it updates the previous edition, NFPA 86-2019 features modifications that clear up certain guidelines. For example, the definitions of opened and closed cooling systems were included, and Chapter 5 was modified to reflect these additions. Parts of the explosion relief exceptions were made clearer in Chapter 5. Guidelines for radiant tubes were modified in multiple sections. Guidelines were changed for emergency switches for more flexibility in cases where a full system power-down creates unintended hazards. A table was added for relighting without purging.
NFPA 86-2019: Standard for Ovens and Furnaces is available on the ANSI Webstore.