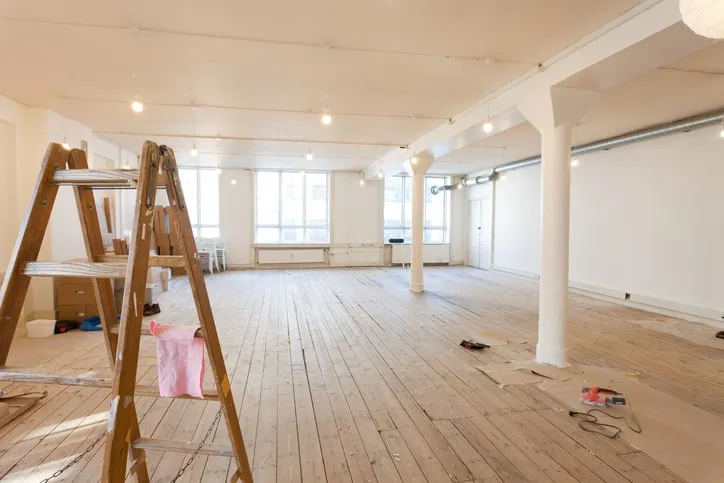 The desire to go up and reach heights beyond their basic biological limitations is persistent. The ladder was one of the first devices that moved us just a little bit closer to the sky. The earliest evidence of ladder use appears in Valencia, Spain, where a cave painting of a ladder dates back to the Mesolithic Period, about 10,000 years ago. Around this time, and surely for many years that succeeded it, wood comprised the steps and rungs of these ladders.
In fact, wood never really went out of fashion when it comes to ladder design. Throughout the millennia since the Stone Age, the wood ladder underwent enhancement to fit modern needs. Most recently, through the aid of ANSI-ASC A14.1-2017: Ladders – Wood Safety Requirements, the standard safety guidelines for wooden ladders have been altered to better reflect the introduction of new test protocols shared between ANSI ASC A14.2-2017: Ladders – Portable Metal – Safety Requirements and ANSI ASC A14.5-2017: Ladders – Portable Reinforced Plastic – Safety Requirements.
This change, as well as some other modifications, took place because the safety standard for wood ladders was revised. ANSI-ASC A14.1-2017, like the two other ladder standards mentioned in the previous paragraph, was processed and approved for submittal to ANSI by the Accredited Standards Committee on Safety in the Construction, Care, and Use of Ladders, A14 (ANSI ASC A14).
ANSI-ASC A14.1-2017 deals with wood ladders. Specifically, it details guidance on the construction, testing, care, and use of common portable wood ladders in order to assure safety in accordance with their normal levels of usage. It includes the following types:
| Duty Rating | Ladder Type | Working Load (pounds) |
| --- | --- | --- |
| Extra Heavy-Duty | IA | 300 |
| Heavy-Duty | I | 250 |
| Medium-Duty | II | 225 |
| Light-Duty | III | 200 |
Purposed with providing a reasonable level of safety for life, limb, and property, ANSI-ASC A14.1-2017 outlines provisions for wood parts, classifying wood species, hardware, fasteners, construction specifications for portable stepladders, portable rung ladders, and special purpose ladders, tests for various ladder types, and an assortment of tables detailing dimensions for stepladders and side rails, hardware, and rail torsion, among others.
The standard may also serve as the basis for purchases and for instructions in personal training. In general, ANSI-ASC A14.1-2017 is intended to give the manufacturer, purchaser, and user of wood ladders a set of specifications and guidance against which a ladder can be compared. It does not, however, cover "cover ladder accessories, including, but not limited to, ladder shoes, ladder levelers, ladder stabilizers or standoff devices, ladder jacks, or ladder straps and hooks, that may be installed on or used in conjunction with ladders."
Ladder safety is not something that should be overlooked, as, each year, more than 300 people die in ladder-related incidents, and a staggering 175,000 people were taken to the hospital following ladder injuries in 2013 alone.
Please note that, at its time of publication, ANSI-ASC A14.1-2017 covered step stools. However, in 2018, ALI released a standard dedicated to step stools, ANSI ASC A14.11-2018: Safety Requirements for Stepstools, so ANSI-ASC A14.1-2017 no longer covers ladder step stools less than 48 inches tall.
ANSI-ASC A14.1-2017 is available as part of the ANSI ASC A14 Ladder Standards Package.
ANSI-ASC A14.1-2017: Ladders – Wood Safety Requirements is available on the ANSI Webstore.