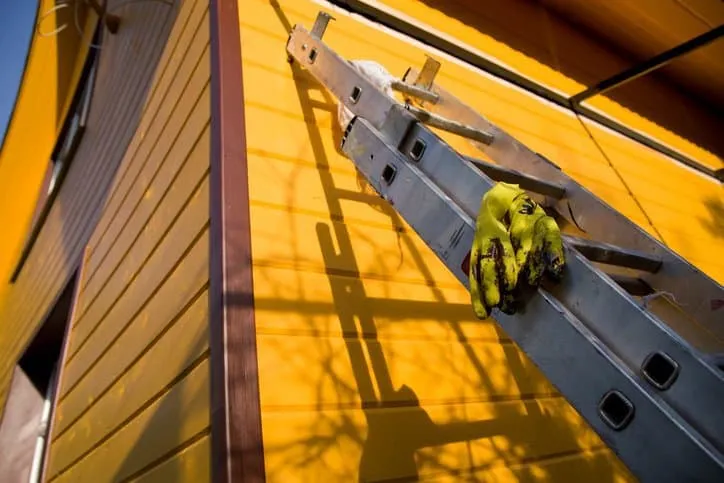 A major rung has been reached for ladder safety. Well, two, that is.
ANSI ASC A14.2-2017: Ladders – Portable Metal – Safety Requirements and ANSI ASC A14.5-2017: Ladders – Portable Reinforced Plastic – Safety Requirements have been released, revising and superseding the previous versions of the respective American National Standards for ladders.
These two standards are similar, with the one addressing portable metal ladders and the other detailing guidelines for portable reinforced plastic ladders. They were processed and approved for submittal to ANSI by the Accredited Standards Committee on Safety in the Construction, Care, and Use of Ladders, A14 (ANSI ASC A14).
However, as each are important standard releases in their own right, this post will focus on ANSI ASC A14.2-2017 for portable metal ladders. You can read about ANSI ASC A14.5-2017 for reinforced plastic ladders in another post.
ANSI ASC A14.2-2017, according to its scope, prescribes rules for the safe construction, design, testing, care, and use of portable metal ladders of various types and styles.
The ladder types included are Special Duty (IAA), Extra Heavy-Duty (IA), Heavy-Duty (I), Medium-Duty (II), and Light-Duty (III). Ladder styles in ANSI ASC A14.2-2017 include ladder type step stools, portable extension, step, trestle, sectional, combination, single, platform, articulating, articulating extendable, and telescoping ladders.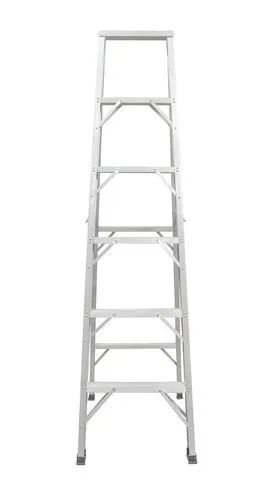 As a new revision of the safety standard for portable metal ladders, ANSI ASC A14.2-2017 has undergone numerous changes. Resulting from efforts by a Telescoping Ladder Task Force, telescoping ladders have been extensively included in the current standard document. This includes specifications and testing requirements.
Telescoping ladders differ substantially from other types of portable metal ladders, as they are adjustable in length but not self-supporting. According to ANSI ASC A14.2-2017, the rails in telescoping ladders consist of a series of stiles that retract within the next lower set of styles. Each section or set is two feet in length, or less.
Due to efforts by the Articulated Ladder Task Force, additional specifications and testing guidelines have been added to ANSI ASC A14.2-2017 for articulated extendable ladders. These ladders contain one or more pairs of locking articulated joints and extendable sections for the ladder to be set up in several nodes.
Furthermore, a generic test surface has been adopted for tests needing a specific floor surface, the Labeling/Marketing Task Force has provided revised non-mandatory labeling illustrations in Appendix A and Appendix B that incorporate the ANSI Z535.4 guidelines with existing labeling practices of ANSI ASC A14, and the format of the standard now places all tables and figures at the end.
This standard is available as part of the ANSI ASC A14.2 / ANSI ASC A14.5 / ANSI/ASSE A10.8 Portable Ladder and Scaffolding Package and the ANSI ASC A14 Ladder Standards Package.
ANSI ASC A14.2-2017: Ladders – Portable Metal – Safety Requirements is available on the ANSI Webstore.