This new revision—largely based upon existing standards in the European Union (EN 71-1) and the United States (ASTM F963)—specifies acceptable criteria for the structural characteristics of toys, including shape, size, contour, spacing, and properties specific to certain toy categories. This latter characteristic, for example, would include minimum tip angles for certain ride-on toys. Interestingly, specifying this property is crucial, as ride-on toys see numerous injuries each year.
ISO 8124-1:2018 is applicable to all toys. According to the international standard, this is any product or material designed or clearly intended for use in play by children under 14 years of age. Its scope, however, does not include products such as bicycles and slingshots. Since toys vary in use among the assortment of age groups covered by this scope, guidelines deviate between different age groups.
ISO 8124-1:2018 is a sizable document, as its contents address a range of aspects on toys, as well as the means of limiting harm presented by those components. It also stipulates that appropriate warnings and instructions be provided on certain toys and their packaging. This confronts an issue with international standardization, as the diversity of languages may present a problem in terms of labeling. Therefore, Annex B of ISO 8124-1:2018 gives the wording of instructions and warnings as general, not specified, information.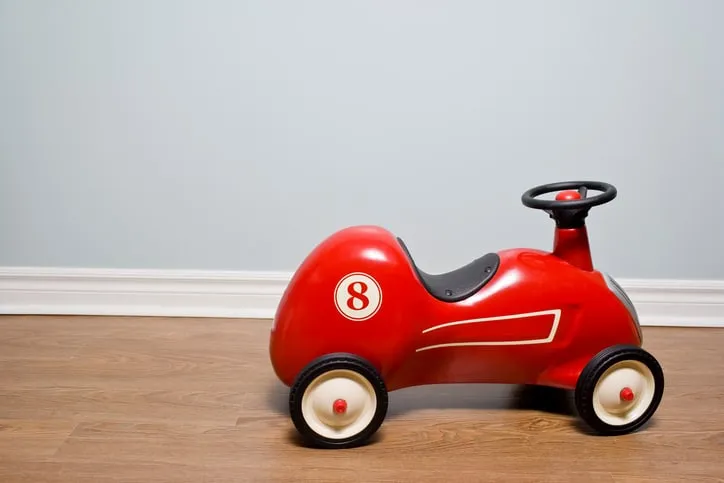 ISO 8124-1:2018 revises the 2014 edition of the same standard for the safety of physical and mechanical properties of toys. As a document purposed with addressing the many potential hazards among various components of toys for children of different ages, this international standard needs to remain updated with emerging issues and trends. Some changes to ISO 8124-1:2018 include:
Modified numerous definitions, including "cords," "elastic," "A-weighted equivalent sound pressure level," and "pull or push toy"
Added exemption of paperboard from reasonably foreseeable abuse testing
Clarified warning requirements for toys for children 36 months and over but under 72 months
Modified kinetic energy density per area of contact requirements for arrows
Modified the C-weighted requirement for close-to-the-ear toys
Added new subclauses:

"Yo-yo balls"
"Straps intended to be worn fully or partially around the neck"
"Sledges and toboggans with cords for pulling"
"Jaw entrapment in handles and steering wheels"
"Test for fixed loops and nooses"
"Electric resistance of cords"
"Yo-yo ball measurements"
"Measurement of elastic constant k"
"Measurement of initial length l0"
"Jaw entrapment test"

Added additional subclauses in Annexes
All significant technical changes made to the new edition of the toy safety standard are listed in informative Annex G of the ISO 8124-1:2018 document.
ISO 8124-1:2018 does not purport to cover or include every conceivable potential hazard of a particular toy or toy category, and it does not eliminate the need for parental responsibility.
Please note that, other than labeling guidelines, ISO 8124-1:2018 does not give guidelines for characteristics of toys that present inherent, recognized hazards integral to the functioning of the toy (e.g. the needle of a toy sewing kit).
ISO 8124-1:2018 – Safety of toys – Part 1: Safety aspects related to mechanical and physical properties is available on the ANSI Webstore.