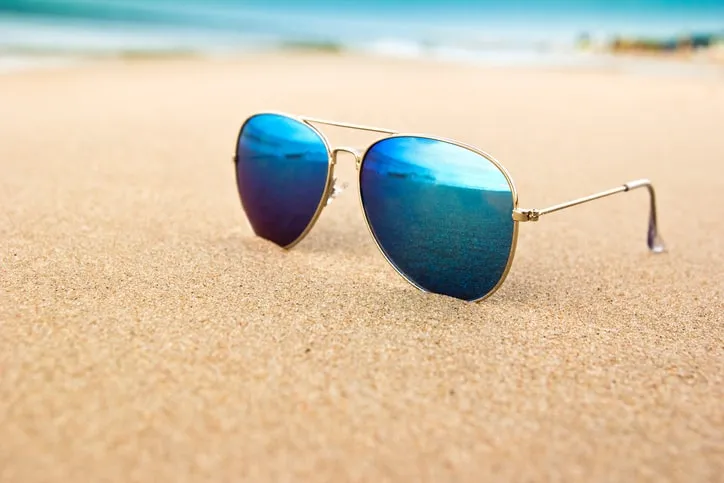 Sunglasses are the epitome of cool. A status symbol as far back as when Roman Emperor Nero viewed gladiator fights through polished gems, the widespread use of sunglasses among movie stars in the 1900s placed the accessories well within the confines of top fashion. Their popularity accelerated once mass production of sunglasses began in 1929.
Sunglasses also serve a practical purpose—their tinted lenses resist the power of the sun's rays and ultraviolet (UV) light, which can inflict detrimental effects to a person's eyes. This is, in fact, the original purpose of sunglasses, as, even in prehistoric time, Inuit peoples wore flattened walrus ivory glasses to block harmful sunlight.
Anyone who purchases a pair of sunglasses needs to be assured of certain levels of quality and performance in their ability to reflect sunlight and resist anticipated wear. ANSI Z80.3-2018, an American National Standard written by the Vision Council, an ANSI-accredited standards developing organization, helps to grant this assurance.
ANSI Z80.3-2018 establishes standard guidelines for "noncorrective (essentially plano power) lenses that are intended for attenuation of light and for fashion eyewear," which are commonly known as sunglasses. Please note that it explicitly excludes products that are covered by:
Lenses covered by the ANSI Z80.3-2018 standard are also not intended for use under conditions of reduced illumination, but variable tint lenses that fade to a luminous transmittance greater than 75 percent are covered.
ANSI Z80.3-2018 details compliance information for flammability, durability, cosmetic, refractive, and transmittance properties of sunglasses that should be determined by the manufacturer using an appropriate statistically significant sample procedure at an appropriate stage of manufacture. These may vary depending on the type of lens. The document also details test procedures for assessing these properties.
Revising and superseding the 2015 version of the same sunglasses standard, ANSI Z80.3-2018 was revised to clarify testing of photosensitive lenses. This makes the American National Standard's guidelines more consistent with international standards.
A summary of past revisions can be found in the ANSI Z80.3-2018 document.
For further sunglass- and eyewear-related guidance, there is ANSI Z80.3 / ANSI/ISEA Z87.1 – Eyewear Requirements Set and ANSI/ISEA Z87.1 / ANSI Z80.3 / ANSI Z80.1 – Eyewear Package.
ANSI Z80.3-2018: Ophthalmics – Nonprescription Sunglass and Fashion Eyewear Requirements is available on the ANSI Webstore.