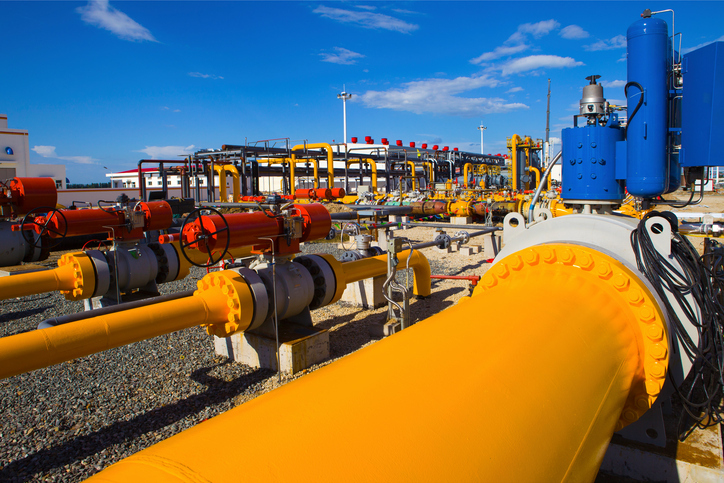 Pipe flanges are integral for providing support, sealing and/or blocking of the flow of fluids, and allowing for the attachment of other items in a pipeline. Therefore, it is a necessity for pipe flanges to undergo standardization for the integrity of the piping systems in which they inhabit. MSS SP-6-2017 – Standard Finishes for Contact Faces of Pipe Flanges and Connecting-End Flanges of Valves and Fittings pertains to the finish of gasket contact faces of pipe flanges and connecting end flanges of valves and fittings.
The majority of the standards addressing pipe flanges, however, exist within the ASME B12 series, with each document pertaining to a different type or grouping of valves, fittings, or flanges. For example, ASME B16.1-2015 – Gray Iron Pipe Flanges and Flanged Fittings: Classes 25, 125, and 250 applies to the pipe flanges and fittings specified in its publication title, covering pressure-temperature ratings, sizes, openings, markings, materials, dimensions and tolerances, bolting and gaskets, and pressure testing.
Each pipe flange aspect covered in these ASME documents is an undoubtedly essential consideration for the efficiency of piping systems, as well as the safety of the personnel with whom they maintain close contact. However, the standards pay little interest to flange facing finish, or "the surface finish on the flange contact face that comes in contact with a gasket upon flange assembly."
Such a concern should not be overlooked. Jim Drago, P.E., in his 2008 article on gasket failure, after sampling 100 randomly selected failures, determined that about 15 were the result of flanges, either from poor design or inconvenient rotations. While this hazard is a minority among the more substantial issues, it can still provide opportunities for error and danger.
Because of this, the MSS SP-6-2017 standard practice should complement the guidelines of the ASME documents. It is intended for applications for which ASME B16 Standards do not contain complete facing finish requirements.
MSS SP-6-2017 covers the types of contact faces, such as flat face or ring joint, as well as the contact face materials, including steel, ductile iron, gray iron, and bronze, of pipe flanges. In the primary table of the standard, the appropriate serrations of the standard finishes for these categories are listed.
Specific guidelines are detailed in the MSS SP-6-2017 standard.
MSS SP-6-2017 – Standard Finishes for Contact Faces of Pipe Flanges and Connecting-End Flanges of Valves and Fittings is available on the ANSI Webstore.