In industry, slips, trips, and falls are persistent concerns; they are responsible for 15% of all accidental deaths, being second only to motor vehicles as the primary cause of fatalities. While slips are a perennial problem, their hazards can be exacerbated by the presence of ice, snow, and cold air during the winter season. In general, the majority of slip, trip, and fall related accidents are preventable through proper precautions, and winter slips and falls can be prevented through additional efforts.
According to OSHA, employers should clear walking surfaces of snow and ice and spread deicer as quickly as possible following a winter storm to prevent slips and falls. The ASTM standard for the control of walkway surfaces during winter, ASTM F2966-19: Standard Guide for Snow and Ice Control for Walkway Surfaces, takes these mitigation techniques even further, advising a combination of preparatory and ongoing snow and ice control methods. In addition, it addresses the removal of winter obstructions on walkway drainage systems, stair systems, ramps, and handrails, as well as barricading hazardous areas to discourage pedestrian travel.
These recommendations are catered specifically for winter safety, and by following them, employers and individuals can reduce the potential for harm brought on by winter slips and falls. However, guidance from general floor safety standards can also be influential in mitigating wintertime slip and fall injuries.
For example, it is mentioned in ANSI/NFSI B101.6-2012 – Standard Guide for Commercial Entrance Matting in Reducing Slips, Trips and Falls that wiper mats, or "mats designed to remove moisture, contaminants, dust and finer soil from footwear", should be removed and replaced once they become saturated from moisture, a concern that should be heightened during inclement weather. The proper use of these floor mats in adherence to the standard can significantly reduce the amount of outside moisture brought into buildings, reducing the likelihood for indoor slips after a snowstorm.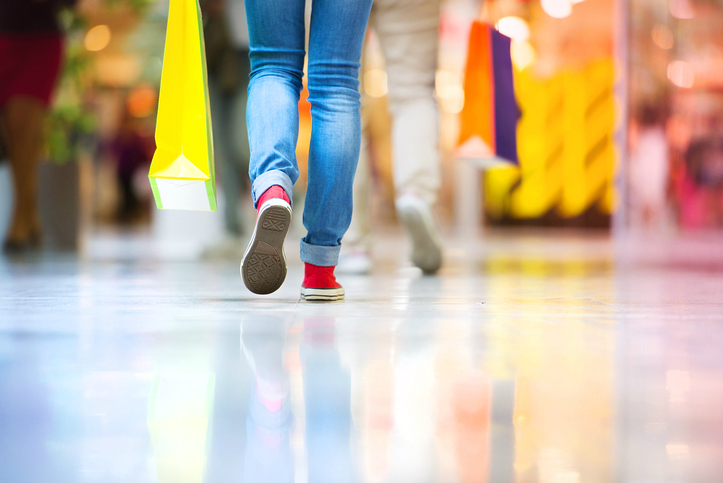 Furthermore, ANSI/NFSI B101.0-2012 – Walkway Surface Auditing Procedure for the Measurement of Walkway Slip Resistance provides the procedures for walkway auditing and measuring the coefficient of friction (tribometry) for walkway surfaces. The knowledge acquired by users of this standard can be used to assess the slip and fall hazards for individuals walking in the facilities audited.
The two above standards were written and published by the National Floor Safety Institute (NFSI), an ANSI-accredited standards-developing organization. NSFI's mission is to aid in the prevention of slips, trips-and-falls through education, research, and standards development.
Guidance for the design of safe walking surfaces during building construction is addressed in ASTM F1637-21: Standard Practice for Safe Walking Surfaces.
Individuals should also undertake their own precautions to reduce the likelihood of wintertime slips. For this, OSHA recommends wearing proper footwear when walking on snowy or icy surfaces is unavoidable. Proper footwear refers to a pair of insulated and water resistant boots with good rubber treads, or another pair of shoes that can maintain safe traction. OSHA also advises to take short steps and walk at a slower pace to aid quick reactions.
Unfortunately, slips aren't the only winter-related hazard. Due to the season's characteristic cold weather, ice, and snow, workers may also face threats from cold stress, driving on ice or snow covered roads, shoveling snow, using power equipment (like snow blowers), repairing downed or damaged power lines, and clearing snow from roofs. It is integral for individuals to take the precautions necessary to reduce their possibility for confronting harm throughout winter.