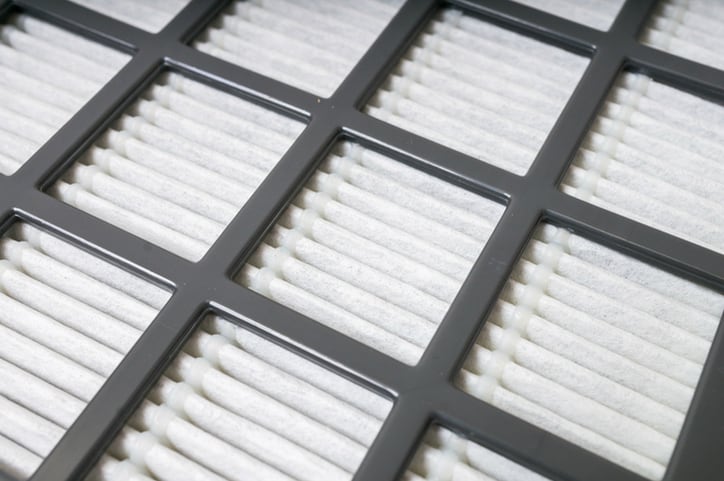 ASHRAE 52.2-2017 – Method of Testing General Ventilation Air-Cleaning Devices for Removal Efficiency by Particle Size has been released, revising and superseding the 2012 version of the standard.
This standard details a test procedure to be used for evaluating the performance of air-cleaning devices as a function of particle size. This method measures the performance of general ventilation air-cleaning devices in removing particles of specific diameters and its resistance to airflow, and it should simulate an expected accumulation of particles during service life.
ASHRAE 52.2-2017 also defines procedures for generating the aerosols required for conducting the test and provides a method for counting airborne particles of 0.30 to 10 μm in diameter upstream and downstream of the air-cleaning device. This information is to be used for calculating the removal efficiency by particle size.
The alterations made to ASHRAE 52.2-2017 originated within the eight addenda to the 2012 version, which have now been incorporated into the new edition of the standard. From this, there are several noteworthy changes, as identified in the foreword of the standard:
"Modifications were made to the MERV [minimum efficiency reporting value] table to adjust the threshold for specific MERVs and allow for the 16 graduations to be more observable in testing.

To address user concerns about reproducibility and reliability of the test method, ASHRAE commissioned Research Project RP-1088, a comprehensive round robin of multiple labs, including multiple levels of filtration performance. The changes in the 2017 edition of the standard are based on direct recommendations of the research project.

Changes were made with the intent of making the data on reports more mandatory. The goal of the committee was to improve user experience by ensuring that reports being provided by labs and manufacturers would share the same data, allowing for a simpler evaluation of products.

New Informative Appendix K uses the base methodology to test across sequenced filters. This allows users a method of testing their system in a controlled lab environment."
Furthermore, Informative Annex H of the document lists each addendum and describes where ASHRAE 52.2-2017 is affected by the change. These are as follows:
Addendum A – Replaces Table 12-1, modifies language in D2.4 to correspond to updated Table 12-1, and replaces Table J-2.
Addendum B – Adds new definition, adds symbol, modifies language in 10.4.2, clarifies equation in 10.6.3.2, replaces equation in 10.6.3.3, revises 10.7.3 and adds new section 10.7.3.3, adds language to 11.2, revises Figure 11-1d, adds language to C2.1.
Addendum C – Adds new definition, adds new language to Section 4.6, adds new Sections 5.15 and 5.16, adds new language to Section 10.6.2.5, and corrects numbering in Section 10.6.4.1.
Addendum D – Revises relative humidity language in 4.2.3, 4.3.2, and J10.8.
Addendum E – Adds new Section 12.5.
Addendum F – Modifies language in Section 11.3 and makes changes to Figure 11-1d.
Addendum G – Adds new Appendix K.
Addendum I – Removes a reference and adds new reference to Section 13, modifies language in Section 6.2, removes footnote 38.
Specifications for the testing equipment, methods of calculating the results, and a minimum efficiency reporting system that can be applied to air-cleaning devices are detailed, with drawings for visual guidance, throughout the ASHRAE 52.2-2017 document.
ASHRAE 52.2-2017 – Method of Testing General Ventilation Air-Cleaning Devices for Removal Efficiency by Particle Size is now available on the ANSI Webstore.