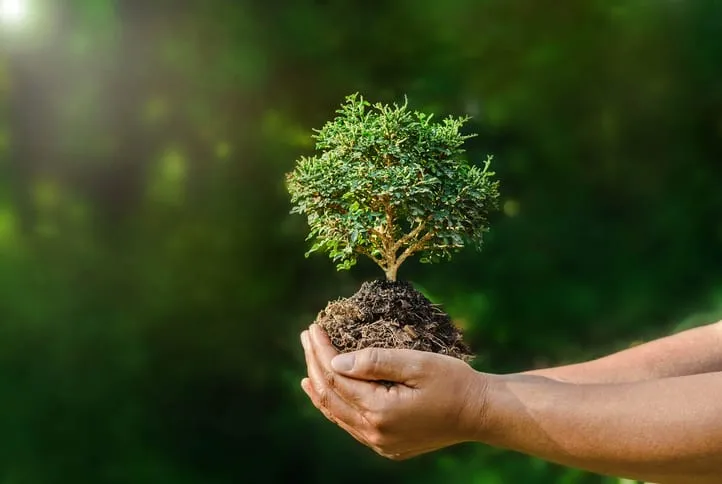 If you have never heard of LEED (Leadership in Energy & Environmental Design) credits, you should take note, as having these types of accolades could distinguish your business from the rest. The scope of this program, created by the U.S. Green Building Council, is to incentivize business owners to make eco-friendly adjustments to their facility, consequently reducing their carbon expansion. LEED certified structures resolve sustainability conflicts, reducing the usage of natural resources while actually saving money.
The popular belief held by consumers is that LEED credits can only be earned toward the actual construction of the facility. In reality, these environmentally sound credits can be earned with proper building operations and maintenance practices, such as keeping a clean building, with dirt, dust, and other grime remaining outside of the facility. Commercial mats can help keep buildings cleaner and reduce the need to use harmful chemicals, while improving the indoor air quality of a space.
An important aspect of any green building is the indoor air quality. Business owners can earn LEED credits that enhance the indoor air quality of their buildings. According to the Worldwide Cleaning Industry Association (ISSA), 24 pounds of dirt can be tracked in by just 1,000 visitors over a 20 day work period. That is a substantial amount of dirt that can potentially enter your building and pollute the indoor air quality. Cited in the LEED Enhanced Indoor Air Quality Strategies, entryway systems qualify toward LEED credits, as they help reduce the amount of dirt, dust, and compounds that are within a facility.
Providing 10 feet of permanent entryway mats to capture dust and other particles is advisable. Regularly scheduled maintenance is also critical in keeping entryways cleaner and safer. These entryway mats not only make your building more eco-friendly, but they can also reduce your facility maintenance expenses. Cleaning Maintenance and Management affirms that by spending just $1 in an effort to keep soil outside your building, you can actually save $10 in trying to remove it. It is clear to see the negative impact that dirt, dust, and grime in a building can have on cleanliness and facility maintenance expenses.
Entryway systems naturally keep floors cleaner, which in turn equals a reduction in the amount of chemicals and water used in cleaning practices. Cleaning supplies more often than not, contain harmful volatile organic compounds that can be damaging to the indoor air quality of one's business. By better maintaining your facility, you can reduce the exposure of these harmful chemicals to staff members and customers.
Utilizing sustainable products in building operations is also an important aspect of the LEED rating system. Commercial mat rental providers often participate in mat recycling programs where old and used rental mats are repurposed. Instead of dumping these used mats into landfills, the service providers will remanufacture them into new products or disintegrate them into boiler fuel.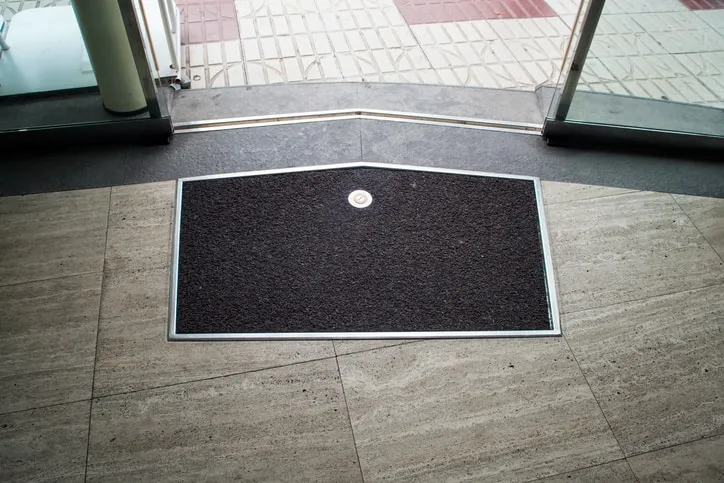 Many direct sale and commercial rental mats are designed durably and are built to last. This means that it will take longer for them to end up in landfills, consequently reducing the carbon footprint of one's operations. We urge fellow dust control or mat rentals companies to participate in mat recycling programs as they distinguish one's company from competitors and help to create a more environmentally friendly world.
In efforts to receive LEED credits, it is clear that the building itself, as well as maintenance and operations practices, must be fine-tuned to reduce the usage of natural resources. Commercial mats are a sustainable method and can do just that by stopping dirt at the door, while improving indoor air quality.
Contributing Author: Vincent Del Rossi, President, Health Mats Co.

Vincent Del Rossi is the owner of Health Mats Co, a 46 year old walkway safety company located in Greater Philadelphia. His experience with the dust control industry has created an innovative voice for green initiatives. Health Mats Co. provides facility services that complement mat rental programs and help to keep commercial properties clean, safe, and healthy.